DPS' Crap Story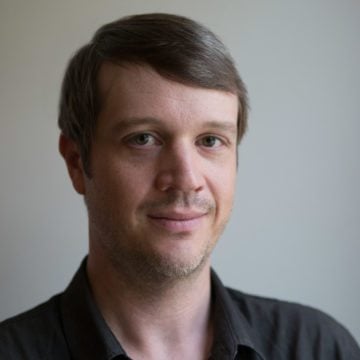 A version of this story ran in the September 2013 issue.
Few people expected Poop-gate—perhaps the dumbest scandal to ever earn the "gate" honorific—to drag on quite so long. But Lt. Gov. David Dewhurst and the higher-ups at the Texas Department of Public Safety have only themselves to blame.
It all started on Friday, July 12, when the Texas Senate prepared to vote on the sweeping anti-abortion measure that Wendy Davis had filibustered 10 days before. Tampongate had already roiled the Capitol that day after DPS decided to confiscate women's hygiene products, among many other items, from citizens entering the Senate gallery.
At 4:49 p.m., DPS issued a press release claiming that state troopers guarding the Capitol had confiscated from protesters "one jar suspected to contain urine" and "18 jars suspected to contain feces." That's when the shit hit the fan. DPS had stepped in it. The scatological allegation set off plenty of bullshit detectors—we could go on like this all day, but we'll spare you any more—and spawned Poop-gate.
Almost immediately, citizens and the media began questioning the claims. Where was the proof? The Texas Tribune dispatched a reporter to talk to a number of DPS troopers, none of whom had personally seen the "suspected" jars. No eyewitnesses among the legions of camera-wielding protestors, both pro-choice and anti-abortion, packed into the Capitol had seen the jars. Later, DPS Director Steve McCraw, responding to questions from a state Democratic lawmaker, defended the agency's claims but said that the offending items had been discarded and no information about the individuals was taken down.
But the lack of evidence didn't discourage Republicans, including some elected officials, from smearing the pro-choice protestors. Republican Congressman Steve Stockman tweeted, "Democrats planned to throw feces at senators to demonstrate the sanitary standards they support for women's clinics."
Poop-gate might have fizzled out at this point but for David Dewhurst. In mid-July, Dewhurst told a tea party radio talk show in Waco that he "saw" DPS troopers smelling bottles of water containing urine and "bags" of feces at Capitol security checkpoints. "Just despicable," Dewhurst said. "Despicable."
It was a startling claim. Dewhurst is 6-foot-5 and the subject of considerable media attention. If he happened to leave the Senate and visit one of the Capitol's crowded security checkpoints, choked with protestors, wouldn't somebody have seen him? Dewhurst's office refused to answer questions from prying reporters for almost a week; his spokesman dismissed the whole thing as "silly."
Finally, cornered by reporters in late July in the Capitol, Dewhurst said he hadn't actually seen the feces or urine but had been told about them by DPS personnel while visiting a checkpoint. "It's not a question of what I saw or didn't see," Dewhurst said. Well, yes, actually, it is.
Meanwhile, six media organizations, including the Observer, filed public information requests with DPS seeking any records of the confiscated jars. Initially, DPS said it wouldn't release any information and was seeking a ruling from the Texas attorney general. It's not unusual for government agencies to withhold information they claim isn't public or to ask the AG for a ruling. However, DPS' letter to Attorney General Greg Abbott was unusually broad, citing every exception contained in the Texas Public Information Act, including ones that apply specifically to library records, appraisal districts and no-call lists.
But then in early August, DPS backtracked, withdrawing its request to the attorney general and promising to produce information by August 23. It remains unclear if there ever were any jars or if the state's law-enforcement agency fabricated the whole thing to embarrass pro-choice protesters. (UPDATE: DPS did release the documents.)
What we do know is that the whole affair has been pretty entertaining. You just can't make this shit up … but Dewhurst and DPS might have.