Dan Patrick Has God on His Side, According to Dan Patrick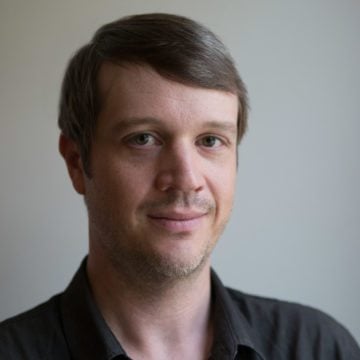 Lost in the dramatic events of Friday's final showdown over the anti-abortion bill was a remarkable speech by Sen. Dan Patrick (R-Houston). It started out a critique of the Democrats' legislative dealings with the Republican majority—inside baseball, really—but then built to a full-throated declaration of God's wishes for the second special session of the Texas Legislature and a channeling of the wishes of women and the fetuses they carry.
Now, Patrick's not known for his subtlety. After all, he came up in the world of right-wing radio and modestly titled his bible-inspiration manual The Second Most Important Book You Will Ever Read.
Patrick recently announced a run for lieutenant governor, challenging the bumbling Lt. Gov. David Dewhurst and two other very conservative Republicans of somewhat different flavors, Ag Commissioner Todd Staples and Land Commissioner Jerry Patterson. Patrick has made little secret of his disdain for Dewhurst's mishandling of the anti-abortion bill but it was his venomous and unapologetically Christian-ist speech on Friday that really marked the beginning of the campaign and showed just how extreme Patrick can be.
The Senate doesn't lack for members willing to wear their faith on their sleeve. Sen. Eddie Lucio, the only Democrat to vote for House Bill 2, gave a half-hour rambling seminar on his personal theology, quoting Mother Teresa and citing John Locke, to justify his belief that life begins at conception. But Patrick goes even further.
He has a history of invoking God to justify his far-right politics. He even knows God's schedule. In February 2011, he said of a bill requiring women seeking an abortion to get a sonogram, "This is God's time to pass the bill."
Patrick reviewed his own book on Amazon.com, humbly writing, "Since God inspired me to write this book, He automatically gets 5 stars and the CREDIT!"
In a 1958 TV interview with Mike Wallace, theologian and minister Reinhold Niebuhr defined "a bad religion" as "one that gives an ultimate sanctity to some particular cause." He may have had a politician like Dan Patrick in mind.
I suspect Patrick wouldn't wear one of those "What Would Jesus Do?" bracelets so popular back in the Bush era. Not for him, the open-ended question. "Jesus Does as I Do" is more his cup.
In his Friday address, Patrick managed to speak for women seeking an abortion, unborn babies and God, practically in one breath. That proved too much for one woman in the gallery, who shouted "I can't take it anymore":
We talked about the choice, you ask us, well don't we put ourselves in the place of the woman and her choice, what choice does the baby have? Who speaks for the baby? Do you think if the mother had a conversation with the baby and said, 'you know, this just isn't really convenient to give birth to you right now, do you mind dying?'"

Woman yells, "I can't take it anymore."

Patrick: "I think that baby would say –"

Dewhurst: "Could you pause for a moment, I think the lady is going to be escorted out."

Patrick: "I don't get mad with those folks, I pray for them.
He went on to focus on the key Republican talking point about House Bill 2—that it's about women's health more than anything else, but he soon pointed out that he knows how God would've voted on House Bill 2 on July 12, 2013.
So at the end of the day, I respect the arguments, it's been a good day of debate, but I can't sit here and listen to all this talk that leaves out the most important person in the process, the baby. So who do I listen to?

I don't apologize for being pro-life and I don't apologize for being a Christian, and I listen to the word of God on this issue. The Bible tells us we are born in the image of God, and I believe when a baby's life is destroyed we are destroying the image of God. And there should be no one out there celebrating it. If they want to, fine. But I will never stand on this floor, and I will never cheer, and I will never support anyone who celebrates destroying the image of God.

Sen. Dan Patrick during debate on House Bill 2.

There's two ways you can go in life, a lot of people say I believe in God, but there's a quantum leap when you go from believing in God to believing God. A lot of people believe in God. If you believe God, how would God vote tonight if he were here?And I know I'll get raked over by the liberal blogs and some people in the media for bringing this up on the floor, but let's just be honest. Are we a nation that stands for a Judeo-Christian ethic, or are we not? Do we get down on our knees and pray when our children get sick, or when we have a tragedy in West, Texas, or 9/11, who do we turn to then? We turn to God, and say, "God please bless us. "But on this case, "no, no, no, God, sorry, we're not with you on this one."  Well, I say the people who are for this bill aren't any better than people who are against it, aren't any more godly. I'm just saying we're listening a little closer.

So I'm proud to stand and vote for this bill. I believe we are improving women's healthcare, and I believe we care about these children. As they said, when it comes to choice, when it comes to choice, the baby doesn't have a choice, the baby doesn't get a vote, but tonight the baby's going to get, by my count, 19 votes. 19 votes, every Republican and one courageous Democrat will stand and vote for the babies and women's healthcare.

And I respect everyone's comments, and I hope you respect mine, because you're passionate, I've heard the passion from my dear friend Senator Whitmire, from my good friend, I've heard your passion, but let me tell you, you don't get to outrank me on passion. And I'm just as passionate, and I care just as much, and I know that this is the right vote on this bill, on this night, on this time. Thank you very much."
Jesus wept.