Congressman Michael Burgess' Hot Air Flip Flop
Burgess was for a TCEQ investigation before he was against it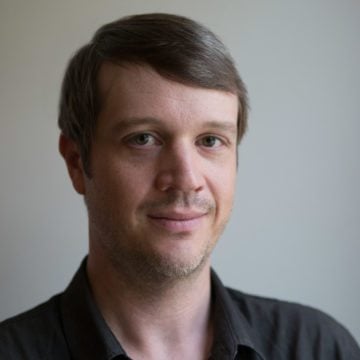 WASHINGTON – When news broke last month that the Texas Commission on Environmental Quality failed to notify the public about the possibility of toxic emissions from gas drilling wells in Fort Worth, U.S. Rep. Michael Burgess, R-Lewisville, came out swinging, calling for the state attorney general to investigate.

The rebuke was notable because it came from a high-ranking Republican just as Democrats were criticizing GOP leaders over the environmental agency. But five days later, Burgess retracted his call for an investigation and softened his tone significantly.

Burgess said he faced no political pressure to change his position, but the episode reflects the fine line the congressman must walk. His constituents are increasingly concerned about the health effects of urban gas drilling, but in an election season, Republicans are seeking to blunt political criticism over the issue, particularly in the highly charged race between Republican Gov. Rick Perry and Democrat Bill White.

Burgess said his job was simply to help the state environmental agency "restore its credibility, and that's what I'm trying to do."

But White's campaign seized on the apparent split between Perry and Burgess, releasing a statement that described "Rick Perry's TCEQ" as under fire. As proof, the campaign offered Burgess' call for the investigation.

Complicating matters for Burgess is that he was a vocal supporter of Perry's Republican primary opponent, Sen. Kay Bailey Hutchison.

But the political concern over air quality in the Barnett Shale region has been felt at the local level, too. Last month, Flower Mound voters elected three Town Council members who promised to slow drilling. The council promptly voted to halt new drilling activity for the summer.

[…]

Burgess spokeswoman Lauren Bean strongly denied any political reason for the congressman's change of heart.

"No one persuaded us to do anything in any way," she said. "This was all our own doing … without any pressures from anyone."

But the political cross-currents are strong. Tension between Perry and the federal Environmental Protection Agency over its crackdown on Texas air pollution has escalated in recent weeks. Perry has framed the issue as federal overreach, but White says the episode reflects mismanagement by the governor.
I was definitely surprised when Burgess – a conservative Republican who recently voted against recognizing June 8th as "World Ocean Day" – went beyond even North Texas Democrats in calling for an investigation into TCEQ. But it took him exactly five days to have a "change of heart," as the Dallas Morning News puts it.
I don't know what's in Burgess' heart but somehow I don't think it bleeds for environmental issues. As Burnt Orange Report points out, the League of Conservation Voters gave Burgess a big fat '0' rating in 2009.
Burgess says his switcharoo has nothing to do with politics. Riiiiight….
The politics of gas drilling are complicated and perilous. The drilling frenzy in the Barnett Shale has put royalty money in the pockets of many citizens and governments. At the same time, concerns over air and groundwater pollution, eminent domain, and deadly pipeline explosions has only grown.
This backlash is actually most intense in deeply Republican areas. As the above Dallas Morning News article notes, voters in uber-conservative Flower Mound voted in three anti-drilling incumbents who promptly passed a moratorium.
Even an incumbent in a safe district isn't immune to these rumblings among the hoi polloi. Burgess though may have realized (or was made to realize) that he went too far in calling for an investigation. Digging too deeply into Perry's TCEQ would, I fear, uncover some ugly truths about Republican rule in Texas.