A Closer Look at Greg Abbott's Arguments For Same-Sex Marriage Ban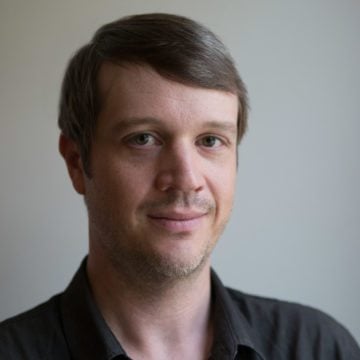 Yesterday, we got a look at the arguments Greg Abbott is deploying at the Fifth Circuit Court of Appeals in favor of upholding Texas' ban on same-sex marriage. His legal brief follows a decision in February by a federal district court judge in San Antonio that banning same-sex couples from marriage is unconstitutional and "demean[s] their dignity for no legitimate reason." As state marriage bans crumble in rapid succession around the nation and public support (even in Texas) for marriage equality grows, it's fascinating to see what arguments the attorney general of the nation's biggest, boldest red state airs in front of the most conservative appellate court in the country. How do you win a battle when your side is losing the war? The 42-page brief contains many well-worn conservative hobby-horses as well as some startling views of sex and marriage. We'll go into the details below but for those of you with short attention spans, here are a few highlights:
Texas can ban same-sex marriage, Abbott argues, because the state has a legitimate interest in promoting procreation, a biological feature of the pairing of men and women. "Because same-sex relationships do not naturally produce children, recognizing same-sex marriage does not further these goals to the same extent that recognizing opposite-sex marriage does."
Abbott argues that Texas should ban same-sex marriage so outcomes can be studied and compared to states where it's legal. "[S]ame-sex marriage has not existed long enough to generate reliable data regarding its effects," the brief states.
Gay people still have the freedom to marry… members of the opposite sex. "The plaintiffs are as free to marry an opposite sex spouse as anyone else in the State."
Abbott explicitly rejects the notion that marriage is primarily about love and commitment. "The primary purpose of legal marriage in Texas is to generate positive externalities (and avoid negative externalities) for society by encouraging responsible behavior among naturally procreative couples, not to publicly recognize the love and commitment of two people."
Abbott seems to suggest that legalizing same-sex marriage opens the doors to legitimization of other deviant behaviors. "If courts and litigants can create a constitutional right to same-sex marriage by defining it as part of a more general 'right to marry,' then any conduct that has been traditionally prohibited can become a constitutional right simply by redefining it at a higher level of abstraction."
Abbott warns the Fifth Circuit away from judicial activism, positing that moderate federal jurists will have trouble being confirmed in the future if same-sex marriage bans are struck down by federal courts. "Indeed, jurists who envision a modest or restrained role for the judiciary in resolving our nation's disputes—such as Oliver Wendell Holmes, Learned Hand, or Henry Friendly—will likely become un-appointable."
The crux of Abbott's case is not all that different from what he put forward in the San Antonio district court. As the San Antonio Express-News put it in a headline yesterday: "Gay marriage ban instituted for kids' sake." But that's not quite precise (which is fine; it's a headline). If you read the brief closely, it actually has less to do with the well-being of children and child-rearing than it does with procreation. Well, not even procreation per se—more like, the statistical relationship between excluding gay couples from marriage and the increased likelihood of procreation within straight marriage.
The State's recognition and encouragement of opposite-sex marriages increases the likelihood that naturally procreative couples will produce children, and that they will do so in the context of stable, lasting relationships. By encouraging the formation of opposite-sex marriages, the State seeks not only to encourage procreation but also to minimize the societal costs that can result from procreation outside of stable, lasting marriages. Because same-sex relationships do not naturally produce children, recognizing same-sex marriage does not further these goals to the same extent that recognizing opposite-sex marriage does. That is enough to supply a rational basis for Texas's marriage laws.
Put another way: Abbott wants to ban gay couples from getting married to encourage straight couples to have children. Abbott cannot argue that marriage is about child-rearing, or the welfare of children, because gay couples are perfectly willing and able to raise children. (Indeed, gay couples raising kids in Texas face all sorts of legal problems because of Texas' ban on same-sex marriage; the Abbott brief says not a word about this real-world problem for children and their parents, including Cleopatra de Leon and Nicole Dimetman, the plaintiffs in the case.) So he's stuck saying that the state's interest in banning same-sex marriage has to do with procreation. But what about lesbian couples who get pregnant via donor insemination or in vitro fertilization? What about straight married couples who choose not to get pregnant, are infertile or get married late in life? In any case, isn't marriage now (but not always in the past, of course) more about love than it is purely procreation? Those are some of the objections that District Judge Orlando Garcia raised when he found Texas' ban on same-sex marriage unconstitutional. Before delving into a clinical utilitarian argument, the brief gets a little philosophical—generous, even—on these points.
What is marriage? What is its nature? What are its purposes? Why ought the State to recognize it? People genuinely disagree about the answers to these questions, and it is that disagreement—not a desire to discriminate against anyone or to undermine the institution of marriage—that underlies the same-sex marriage debate.
With that thumb-sucking out of the way, Abbott addresses the obvious defects with the "procreation-focused view of marriage" (his phrasing).
[T]he plaintiffs and the district court are wrong to assert that recognizing infertile or childless opposite-sex marriages fails to advance the State's interest in encouraging stable environments for procreation. By recognizing and encouraging the lifelong commitment between a man and woman—even when they do not produce offspring—the State encourages others who will procreate to enter into the marriage relationship.
Abbott's "procreation-focused view" is not new. In the middle part of the last decade, Abbott (unsuccessfully) defended Texas' ban on sex toys. At the Fifth Circuit, he argued that one of the state's interests in prohibiting dildos and vibrators was "discouraging prurient interests in autonomous sex and the pursuit of sexual gratification unrelated to procreation." This sexual prudishness (one hears echoes of Pope Paul VI's Humane Vitae) crops up in other ways in Abbott's brief yesterday. Even for those with spouses who can't conceive, Abbott argues, banning gay marriage will keep you from sleeping around and having kids out of wedlock that the rest of us have to pay for.
By encouraging faithfulness and monogamy between a fertile person and an infertile opposite-sex spouse, these marriages—even though infertile—serve to channel both spouses' sexuality into a committed relationship rather than toward sexual behavior that, for the fertile spouse at least, may result in costs that are ultimately borne by society.
But, still, how does allowing same-sex couples to marry discourage straight couples from getting married and procreating? Abbott argues that it's enough for a same-sex marriage ban to pass constitutional muster "if one could rationally believe" that it "might be the case" that opposite-sex marriages are better for society than same-sex marriages. For gay couples who want to get married, Abbott hints at a solution: Find an opposite-sex partner.
All persons in Texas—regardless of sexual orientation—are subject to the same definition of marriage, and the plaintiffs are as free to marry an opposite-sex spouse as anyone else in the State.
I have no idea if Texas will prevail at the Fifth Circuit. The cause of marriage equality has done very well so far at the district court level and just yesterday a three-judge panel for the Fourth Circuit Court of Appeals in Virginia struck down that state's ban. Ditto for the 10th Circuit Court of Appeals. The Fifth Circuit is the most conservative in the nation, so Abbott has that going for him, and he pulled out all the conservative stops in his legal brief, signaling to the justices that they would be on the right side of tradition, history, judicial restraint, the democratic process and, yes, the kiddos. But you do get the sense from reading Abbott's brief that the "anti" arguments have become enervated and do little more than paint a fast-fading bigotry with a thin coat of highfalutin legalese.