Officials: Undocumented Children Won't Break Texas Schools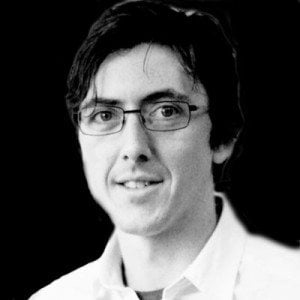 Above: Anti-immigration protestors at a demonstration at the Mexican consulate in Austin.
Texas and federal officials have been preoccupied this summer by the immediate needs of the 50,000-plus children who've arrived in South Texas since last fall, fleeing violence and poverty in El Salvador, Guatemala and Honduras. The kids are entitled, by federal law and international agreement, to food, shelter, medical care and legal attention in the U.S.—even if they're destined to be returned to their home countries eventually—all of which has the government scrambling to meet the most basic needs.
A few of Texas' bold political thinkers, though, have taken the long view and urged their neighbors to consider—as conservative activist Alice Linahan put it recently—"What is going to happen in September?" Well, late August, really. That's when public schools in Texas welcome kids back and—according to the horrific scenario some tea party groups envision— tens of thousands of little Central Americans will slide right into school desks alongside your sons and daughters, hands out and palms open, demanding a free education.
"We must begin the crisis planning immediately to address the catastrophic wave of minor school-age children that could be enrolled in Texas schools this coming September," the Clear Lake Tea Party announced in late June, on the way to asking Gov. Rick Perry to convene the Legislature for a special session to "deal with all of the peripheral issues" related to illegal immigration. The tea party group's announcement was posted by Mary Huls, a former Texas House candidate, and coupled familiar notes of xenophobia—painting the refugees as dangerous or diseased—with worries over Texas kids. "Do your schools have the capability of managing youths that are members of or affiliated with criminal gangs?" the group wonders. "Are health protocols in place to protect our children from common diseases endemic to the Third World?"
On Alice Linahan's online Women on the Wall radio show, Kaufman County Tea Party Chairman Ray Myers said he's spreading the message that the crisis on Texas' border is about to become a crisis in Texas' schools. "We're trying to raise the awareness of those soccer moms and dads," Myers said. "We're trying to raise the awareness that this is coming and it's coming to your school, and they're gonna take your kid's desk. … There is not a public school in the state of Texas that has a budget prepared for this particular pitfall this September," Myers said. "They didn't budget for it."
At a press conference last week, state Rep. Steve Toth (R-The Woodlands) jumped on board too, telling Breitbart Texas he's worried about "the detrimental effects on the public school system, that the new arrivals would 'overwhelm' the public schools and should be returned to their home countries quicker than current immigration policies were allowing."
So… sound the alarms? Well, not exactly.
"We don't anticipate that this is going to be a problem," Edinburg CISD Superintendent Rene Gutierrez tells the Observer. "We have the resources and the staff to accommodate those kids if they stay in our schools." But kids who enter the immigration system in South Texas won't stay there for long—they'll move on to federal shelters within a few days, and then to family or foster homes across the country. Gutierrez says that Hidalgo County officials have said most kids will leave Texas for New York, Chicago or Pennsylvania—but even if many return to his district in the Rio Grande Valley, Gutierrez says, "we have the space."
School districts in Houston and Dallas have so much space, in fact, that they may even turn vacant school buildings into temporary federal shelters for the kids. Grand Prairie ISD is also considering letting the feds use one of its vacant schools as a shelter, prompting debate at a packed board meeting last week.
It's too soon to know how many Central American refugees will be enrolling in the state's biggest districts this fall, but officials from both say their districts are prepared. Houston ISD spokeswoman Sheleah Reed says her district already has programs for students who speak little or no English, and says they're ready to expand those in southwest Houston. That's where refugee students would likely be concentrated, Reed says, which they know because Houston ISD got 900 new students from Central America last year—all without a budget crisis or a disease outbreak.
"It doesn't matter where a student comes from," Reed says. "Before they go to school, they would have to have the appropriate immunizations and health support. Wherever they come from, we would work to make sure they have those."
But Ray Myers and his suburban Dallas tea party group won't just wait and see if this year is different. Myers said he's coordinating with activists in Arizona, Oklahoma and Louisiana to spread the word about the looming school invasion—and best of all, he said, "We've got Ted Cruz on board."
"We're talking about thousands of kids and they don't care a thing about George Washington," Myers said. "They're here to overload the system. This is part of Obama's plan and this is part of the Democrats' plan."
That plan, Myers explained, even has a name: the Cloward-Piven strategy—a 40-year-old theory that overwhelming America's systems of social welfare, healthcare and schools, might undo the country's capitalist foundation. The notion that President Obama is now orchestrating just such a gambit has been spread by luminaries like Texas Congressman Steve Stockman and former Georgia Congressman John Linder, and even Rick Perry. "I mean I hate to be conspiratorial," Perry told Fox News' Sean Hannity in June, "but I mean how do you move that many people from Central America across Mexico and then into the United States without there being a fairly coordinated effort?"