Best of the Observer 2015, Day Ten: Hooked on Hooks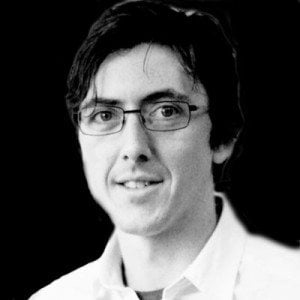 Settle in this holiday season with a few staff-selected favorites from the last year. We'll be counting down with one story a day from now till the end of 2015.
Day 10: Three of our favorite entries from Christopher Hooks' coverage of the 84th Texas Legislature.
At the Capitol, a Last Stand Against Gay Marriage
February 24
The Texas Eagle Forum's Cathie Adams introduced state Rep. Cecil Bell (R-Magnolia), who opened with a joke. "I always take a picture of the audience," he told the crowd, pulling out his phone, to prove to his wife that he is where he said he would be. After all, "it's until death do us part, and it's me she was talking about killing." Traditional marriage, you see, is the bond between a man and his nagging wife.
WTF Friday: Freedom Selfies
March 27
No less a source than Reagan-era economist and Ponzi scheme participator Arthur Laffer has done a study that scientifically proves that vouchers, if done here in Texas, would be statistically, verifiably Good. Also, as former senator Phil Gramm said in a lengthy back and forth with Campbell: "What do I like about vouchers? Freedom! What is questionable about freedom? Nothing." Q.E.D.
Miraculously, Campbell came out in favor of the teaching of radical Islam. "I wouldn't send my child to a school that was contra to my beliefs," said Campbell. "I am willing to allow the dollars to follow the child to the school of the parent's choice."
So here is where the Legislature is at at the end of March: Anti-Shariah law, but pro state-funded madrasas.
A Children's Treasury of Jonathan Stickland's Adventures in the 84th Lege
May 5
In a session replete with clown shows—Kory Watkins' annexation of state Rep. Poncho Nevarez's office seems so distant now that it feels as part of a lost childhood, like a Madeleine cake—Stickland has delivered over and over again, one of the state's most unbeatable and unproductive generators of tomfoolery. He's underappreciated, though. Thanks to the intense resentment he's garnered from his fellow legislators and lege-watchers, people aren't giving him enough credit as a wholly unique practitioner of Lege performance art.
***
Illustration by Brian Stauffer
Day nine: Homeland Insecurity
Melissa del Bosque and Patrick Michels
Published December 7
Accounts of corruption have multiplied: In Arizona, a Border Patrol agent was caught on police video loading a bale of marijuana into his patrol vehicle; another agent in Texas was caught waving loads of drugs through the international port of entry for a cartel; and in California, a Border Patrol agent smuggled immigrants across the border for money. But Homeland Security officials have no way to gauge how extensive the problem is within its ranks. "The true levels of corruption within CBP are not known," concluded a Homeland Security advisory panel of law enforcement officials in a 2014 report. The corruption investigations conducted by OIG, the panel noted, are often unsatisfactory. "These investigations are nearly all reactive and do not use proactive risk analysis to identify potential corruption. Moreover, they often take far too long." This means that agents like Manny Peña, suspected of ties to drug cartels, can stay on the job for years, waving people across the border.
The dysfunction has put the fundamental mission of DHS in jeopardy. After all, what good are more boots on the ground if the men and women wearing them also work for the cartels? What benefit is an 18-foot wall when criminals can bribe their way through the gate?
***
Day eight: Reckoning With Rosie
Alexa Garcia-Ditta
Published November 3
Even people in health care who treated women like Jimenez made comments rife with the stigma attached to abortion. A Washington Post article quoted the director of a McAllen Planned Parenthood clinic: "Who knows why someone goes to Mexico for an abortion?" she asked. "Is it money? Or is it that they don't want anyone to know about it?'"
In the years since, as the facts about Jimenez's case have emerged, her death has become a powerful reminder of what happens when abortion becomes inaccessible. Though abortion itself is now extraordinarily safe, it's also become, if anything, harder to get than it was in the 1970s, especially in Texas.
Under legislation passed in 2011, Texas women must get ultrasounds at least 24 hours before receiving an abortion and receive so-called "woman's right to know" counseling, which is based on outdated, scientifically unsound research. Under Texas' 2013 omnibus abortion bill, clinic doctors must have admitting privileges at hospitals, and the clinics themselves must operate as ambulatory surgical centers.
And again, Texas has taken center stage in the national debate, this time becoming a testing ground for restrictive abortion laws, some of which have subsequently been enacted elsewhere. The omnibus abortion law, called the most onerous in the country, is expected to head to the U.S. Supreme Court for a decision that will determine how, or whether, states can legislate access to abortions. Meanwhile, reproductive rights activists worry that the restrictive landscape is forcing women to choose unsafe options again.
***
Day seven: Graves of Shame
John Carlos Frey
Published July 6
Texas law only lightly governs burials and the handling of human remains; in some cases, laws weren't violated because the laws simply don't exist. Lain notes, for example, "There are no statutes prohibiting more than one set of human remains to be buried with another at a government owned cemetery."
None of the forensic or funeral service experts I spoke with could dispute that claim.
But a careful review of the practices Lain was charged with examining reveals that many laws and standard practices were violated in the handling of the unidentified remains. And these violations have made it nearly impossible for grieving families to locate and claim their loved ones. Repeated public-document requests of Brooks County produced only a fraction of what should be retained by law.
***
Day six: At Rest in the Fields
Sarah Wambold
Published June 15
I was wearing hiking boots and jeans with a bloodstain on one of the belt loops when I caught the eye of the lady at the gas station.
"Going to the beach?" she asked coyly.
"No," I said, giggling. "A cemetery."
"Ooooooh," she gasped, her interest piqued.
I didn't have time to get flirty about death. I swiped my card and rushed back to my car. Just broaching the subject of what I do often turns into a lengthy discussion about the complicated politics and emotions surrounding natural burial. It's imperative that I engage in these discussions, and most of the time I do. Word of mouth is one of the few ways people learn that they can in fact bury people in Texas without embalming, without a vault, without even a casket. They can even bury on their own land if they meet the requirements of their county and aren 't concerned with complicating resale of the property. But such conversations are rarely brief, and I had to get to the Woods.
***
Day five: The Things They Left Behind
Jen Reel
Published October 29
In 2013, 31-year-old Exelina Hernandez fled El Salvador and the gang members who were threatening her. Hernandez traveled for three weeks to reach the Texas border and then found herself on that same dangerous walk around the checkpoint. Along the way, she befriended an older woman in their group. Once the group reached Houston, the woman called Hernandez's mother, Elsy, with devastating news. "The men carried her on their backs," the woman said. "Even one of the smugglers carried her for a while. They didn't want to leave her, but they just couldn't carry her anymore, and she couldn't walk. … We prayed with your daughter. I told her, 'Don't give up. Think of your children. They are waiting for you.'" Two years later, Elsy is still waiting for someone to tell her where her daughter is.
Such stories inspired this photo essay. These objects belonged to real people — people who wanted to play baseball with their kids, or propose to their love, or see their parents again, and were willing to risk their lives to do so. We should feel compelled to ask why.
***
Day four: Gay Marriage Arrives in Texas
Texas Observer staff
Published June 26
"The Supreme Court ruling compels this office to issue marriage licenses to any couple otherwise legally able to obtain them, without regard to the gender of the parties and the couple," Travis County Chief Deputy Clerk Ronald Morgan announced.
Anticipating busy days ahead, Morgan said his office would remain open late today before closing for the weekend, and would open remain open on the July 4 holiday next Friday.
"This is an historic day. We understand that there are people who have been waiting for this day for the better part of their lives. As long as someone is in our office and in line by 6:30 this evening, we will be more than happy to serve them," Morgan said.
***
Day three: Unearthing the Lost World of Dimetrodon in Seymour
Asher Elbein
Published August 25
At first it had no name. The beast was a mammal relative with a heavy skull, a mouth full of fangs, and a tall dorsal sail made of skin stretched over long struts of bone. Sinuous as a crocodile, leathery scales shining in the hot sun, it padded along black-mud swamps and highlands shaded by swaying tree ferns. Sixty million years before the first dinosaur, it slept, basked, chased and killed. It breathed. It was alive.
It's June 7, 2015, and one of its vertebrae lies cool and heavy in my hand. I'm crouched on the edge of a small quarry next to a band of volunteers and paleontologists with the Houston Museum of Natural Science. The site, a flat hollow scooped out of the red hillside, is one of the five fossil digs dotting the Craddock Brothers Ranch, a 4,950-acre expanse of scrubland just outside of Seymour, the seat of Baylor County, between Abilene and Wichita Falls.
***
Day two: Death on Sevenmile Road
Melissa del Bosque
Published March 2
Now all Jose Isabel wanted was for the driver to stop. Something had happened to his brother. He could barely hear Jose Leonardo over the deafening noise of the speeding tires on the dirt road, and now a strange sound engulfed them. A helicopter blotted out the sun. Through the fabric he saw, above him, the outline of a soldier and the thick barrel of a gun.
Capt. Stacy Holland maneuvered the helicopter closer as the pickup sped east down Sevenmile Road toward the small South Texas town of Peñitas. The shooter, Miguel "Mike" Avila, had already shredded its rear tires with at least 18 shots from a rifle. A plume of dust billowed in its wake. The truck fishtailed, but it didn't stop.
"Johnny, you think it looks good? We can give it to him again on the front left," said Holland to the helicopter's co-pilot, Lt. Johnny Prince.
"Try and hit a tire, Mike," Prince said. Avila sat in the open door of the helicopter steadying his rifle.
"Game warden, we're going to go hot. Give us some room. Give us some room. We're gonna go hot after the front tire," Holland radioed to the wardens pursuing the truck on the ground.
A shot rang out.
***
Day one: The Holdouts
Priscila Mosqueda
Published February 16
Almost everyone takes the money. You'd be crazy not to. According to industry estimates, oil and gas companies paid more than $15 million in royalties to Texans across the state in 2012.
But across the shale plays—primarily the Barnett in the north and the Eagle Ford in the south—there are some who reject the landmen's offers. Known in the industry as "holdouts," these mineral rights owners dare to challenge Big Oil in Texas.