Atheist Lege Candidate Hopes for a Texas Miracle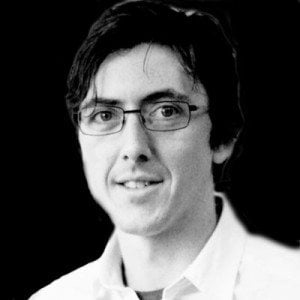 A version of this story ran in the December 2015 issue.
In the race to replace state Representative Scott Turner, a Collin County Republican, there's one candidate who doesn't have a prayer.
No Democrat running in this conservative stronghold has a clear path to the Legislature, really, but Cristin Padgett is going out on a limb to let voters know from the outset that she has "no religious affiliation or belief in a higher being."
"I don't want to make it a big deal, but I do want people to open up and think critically about it," Padgett told the Observer. I had called to follow up on an email from her campaign bearing the subject line, "Will Texas Elect an Atheist?"
She said she wanted to get the question out of the way early in her campaign. "It's going to be a concern for people," she said. "People are afraid of what they don't understand."
Indeed, atheist campaigners who've gone before her have left some lonely footprints in the sand. Daniel Moran, an atheist college student who ran against state Representative Tan Parker last year — and who said he was Texas' first openly atheist Lege candidate — didn't crack 25 percent of the vote. Atheists were nothing but a punch line for Agriculture Commissioner Sid Miller in his video holiday greeting last year. And last November, Austin City Council candidate Laura Pressley argued that because her opponent, Greg Casar, was an atheist, he was ineligible to run for office.
Pressley, who lost, was wrong about one thing: Casar isn't godless, he's Catholic. But she knew her Texas Constitution: Article I firmly bans "religious tests" for any elected official, "provided he acknowledge the existence of a Supreme Being." It's unenforceable, of course. Former Attorney General Jim Mattox agreed as much three decades ago, although it's precisely the sort of molehill upon which today's Texas leadership would love to plant their crosses.
What's more important to Padgett is that the constitutional ban on atheist officeholders — which also fails to imagine anyone but a man in elected office — is consistent with the way Texas politics tends to alienate young people today.
"Politicians such as Ted Cruz, Greg Abbott, they associate Texas values with ethnocentric beliefs," Padgett said. "What happens to every other Texan who doesn't agree with that? … It's turning people off from the democratic process. We keep seeing the wrong people put into office by default. Not by choice, by default. And it's sad to watch."
In a periodic nationwide survey by the Pew Research Center, 2014 was the first time that, among self-identified Democrats, the religiously "unaffiliated" outnumbered Catholics, evangelicals, or any other faith group. Just half of millennials said they believe in the existence of God "with absolute certainty," while for baby boomers and older Americans, the figure was 70 percent. To Padgett, such trends suggest that secularism won't amount to sacrilege at the Capitol forever.
"Twenty-five percent of registered voters in my district are millennials," Padgett says, "but the issue is that they don't vote." Her campaign website even includes "A Message to the Millennials." She's counting on luring those young folks to the polls to upset her primary opponent, retired Raytheon Program Director Karen Jacobs, who is more deeply entrenched in the Rockwall Democratic community — and then pulling off a miracle in November.
To support journalism like this, donate to the Texas Observer.