Adios, Mofo: Rick Perry Will Not be Governor for Life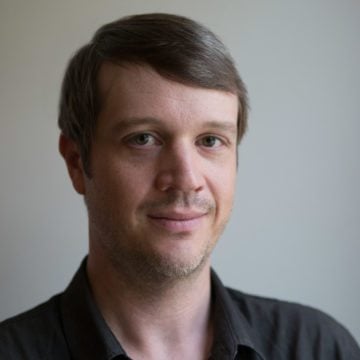 Ever since Rick Perry flamed out in spectacular fashion as a presidential candidate, political prognosticators have been speculating—baselessly at times—about his next step. Would he run for re-election as governor, potentially serving an unprecedented 18 years? Would he make another run at the White House? Would he retire and join Rudy Giuliani on the lucrative motivational speaking circuit?
Today, Perry revealed what his staff had billed as "exciting future plans" and put to rest some of the speculation. At a press conference at the Holt Cat dealership in San Antonio, the longest serving governor in Texas history announced that he will not seek re-election. "The time has come to pass on the mantle of leadership," he said, pausing to gather himself as he betrayed some emotion. Or, as Perry once put it, "Adios, mofo."
As for another presidential bid, Perry didn't address it directly, saying he would announce future plans at "an appropriate time."
Perry's speech was a laundry list of his accomplishments as governor, with a singular focus on his strong suit: Texas' relatively robust job growth.
Fact-checkers could cancel their Thanksgiving plans just trying to account for all of his claims. My personal favorite: Perry said his policies have made "special interests… uncomfortable." He said this speaking at a Caterpillar dealership owned by Peter Holt, who is Perry's ninth largest donor. Holt and his wife, Juliana, have given Perry more than $637,000 since 2000.
Journalism is the first draft of history but the media is already writing his legacy. Here's how the AP led its story today:
Rick Perry, the longest-serving governor in Texas history who famously muttered "oops" after forgetting during a 2011 presidential debate the third of three federal departments he'd pledged to close, announced Monday he won't seek re-election next year to a fourth full term.
Oof.
Perry may be tempted to prove his critics wrong and rescue his reputation. But how successful could he possibly be? The field is going to be much tougher in 2016 and his polling at this point is abysmal. A recent PPP survey, found that Texas Republicans preferred Ted Cruz, Jeb Bush, Chris Christie and Rand Paul. Only 18 percent of Texas Republicans thought he should run. "Rick Perry's presidential aspirations appear to be dead in the Lone Star State," the pollsters wrote in a synopsis.
There's also the more important matter that he continues to have little appetite or knack for the hard stuff presidents deal with, e.g. foreign policy, complex policy questions. Just a few weeks ago, the governor mixed up Lebanon and Libya. Yes, anyone can make mistakes but Perry has a record of more than just the occasional gaffe: He seems genuinely uninterested in policy and tries to cover it up with bluster. There are plenty of other reasons a presidential bid, while making for great entertainment, would be a bad idea. Read Observer Editor Dave Mann's post here for more.
Perry stepping aside clears the way for the first open-seat governor's race in Texas since 1990 (the classic Ann Richards-Clayton Williams race). Texas Attorney General Greg Abbott will be heavily favored to win the governorship.
For Wendy Davis, it means she can't run against her perfect foil. She can't run against damaged goods and a governor that many Texans have grown weary of. If Davis makes a bid for the Governor's Mansion, she'll most likely have to face Texas Attorney General Greg Abbott, currently sitting atop a campaign fortune of $18 million and counting. The silver lining, though, is that Abbott is every bit as right-wing, if not more so, than Rick Perry. And in recent polling, Davis actually performs better against Abbott than she does Perry. Abbott leads her 48-40 (still a big lead) vs. Perry's 53-39 advantage.
Whoever's the next governor, he or she will inherit an office that has been transformed. In his 12 years in office, Perry has found ways to turn a weak, largely ceremonial office into a powerful position that commands the state's political structure. From cultivation of a large bench of loyalists doing his bidding in the sprawling apparatus of state agencies, to working with a pliant Legislature to set up multi-billion-dollar funds (see: the Texas Emerging Technology Fund, the Texas Enterprise Fund, the Cancer Prevention and Research Institute of Texas) plagued by misappropriation and charges of cronyism, the governor's office is now a real CEO position. What's more important is how he used that office—and how his successor will use the accumulated power—but that's a story for another day.