A Dallas Company Finds Profit in Video-Only Jail Visitations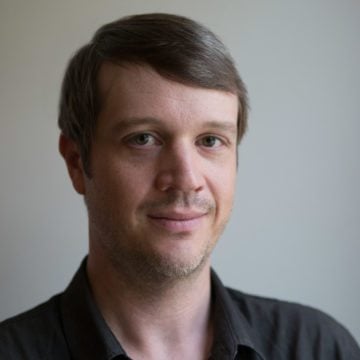 There's nothing nice about jail. The food stinks. There's nothing to do. People are in a bad mood. The best you can hope for is to get out quickly with minimal hassle. One of the few things you have to look forward to is a visit from a friend or a loved one—a brief face-to-face connection to remind you that the world is waiting on the other side of the glass. But some Texas jails are eliminating in-person visitation and requiring instead the use of a video visitation system sold by Dallas-based Securus Technologies. Critics say it's an outrageous profiteering scheme that has no policy rationale and could actually deteriorate security at jails.
Securus markets its video system as a cost-saver for jails and a convenience for family members who live far from their incarcerated loved ones. But the structure of the deals suggests there are powerful financial incentives for jails to curb or eliminate face-to-face visitation. Securus charges callers as much as a dollar a minute to use its video services, and jails get a 20 to 25 percent cut. For big-city jails, that could mean millions in extra money.
"We believe Securus sees Texas county jails as a really ripe market for them," said Kymberlie Quong Charles, an organizer with the prison reform group Grassroots Leadership. Securus, she pointed out, is a major provider of phone services for jails and prisons, but the FCC is cracking down on what it considers exorbitant rates. Video visitation could offer a source of revenue at a time of sagging profits for the industry.
In Dallas, activists and some local leaders, especially County Judge Clay Jenkins, helped kill a contract with Securus that included a provision stipulating that the jail had to eliminate all in-person visits. "It is very important that we do not profit on the backs of inmates in the jail," Dallas County Commissioner Elba Garcia said in The Dallas Morning News.
The Bastrop County Jail is set to eliminate all face-to-face visitation in early November. Instead, visitors can use a free video terminal at the jail or pay $1 per minute to use the remote video system. The contract, reviewed by the Observer, cuts the county in for 20 percent of Securus' revenues. It doesn't require, like the Dallas contract, that in-person visitation be eliminated, but it stipulates that for the first two years the county only gets paid if it produces 534 paid visits per month.
In Austin, the Travis County Commissioners Court voted in October 2012 to add video visitation as an ancillary service—something prisoners' rights advocates are fine with as long as the rates are reasonable and the service is reliable. But in May 2013, Travis County Sheriff Greg Hamilton quietly eliminated in-person visitation. Defense attorneys and inmates sued in April, claiming that the jail and Securus were unlawfully recording privileged conversations between inmates and attorneys and leaking them to prosecutors. On top of that, Quong Charles says the lack of human interaction is worsening conditions.
"What we found is that everything they said would happen in terms of improving conditions has actually gotten worse," she said. "I think people are frustrated, they're not getting to see anybody."
A report released this morning by Grassroots Leadership and the Texas Criminal Justice Coalition found that disciplinary infractions, assaults and contraband cases all increased within the year after the video-only policy was put in place. The report concedes that the trends may be an aberration or temporary but cites social science and long-standing prison policies holding that visitations improves jail security and lowers recidivism rates. One study of 16,420 offenders commissioned by the Minnesota Department of Corrections, for example, found that "prison visitation can significantly improve the transition offenders make from the institution to the community." Even one visit lowered the risk that a person would re-offend by 13 percent.
"Video-only visitation policies ignore best practices that call for face-to-face visits to foster family relationships," the report argues. "They advance arguments about security that are dubious, not rooted in research, and may be counter-productive."
Grassroots Leadership and the Texas Criminal Justice Coalition report found 10 counties in Texas that have already deployed video-only systems, with more considering the option.
To support journalism like this, donate to the Texas Observer.