A Bill Dies at Midnight: Overdose Preventions Go Down Without a Vote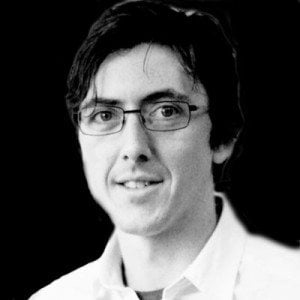 One day last fall, when the 83rd Legislature was weeks away and so much seemed possible, Joy Strickland told Rep. Eric Johnson, a Democrat from South Dallas, about an idea she had to save lives.
Johnson liked the idea, so did everyone else who got to vote on it. But after months of work on a bill nobody ever opposed, Strickland, who heads Mothers Against Teen Violence, sat watching video from the House floor last night, praying as House Bill 1743 slowly died.
Strickland has now spent three sessions promoting bills to treat drug abuse as a public health issue rather than a criminal one. None of the bills she proposed before had passed, but she figured this idea was agreeable enough to survive. Many people die from drug overdoses because the people they're with—who could save them with a call to 9-1-1—are afraid to invite the cops inside for a look at everyone's drugs and needles. So she proposed protecting people from possession charges if they call to help someone else who's overdosing.
"Nobody needs to die in these situations, and the reason people die is because folks are afraid to call for assistance," is how Strickland explained it.
The Legislature had just passed protections for minors reporting alcohol poisoning, and about a dozen other states had similar laws for drugs.
Johnson, a lawyer who took over Terri Hodge's old House seat when she went to prison, was headed into his second session when Strickland first made her pitch. Strickland scoured Texas law and drafted what she figured the bill would need to look like.
Johnson liked the idea and sent their version of a bill to the Texas Legislative Council, which returned it with some big changes: the Good Samaritan claim would be a defense to prosecution, but wouldn't keep you from arrest or charges. Johnson filed the bill on February 22. Strickland figured it was still good enough.
Strickland traveled from Dallas to the Capitol six times this year to support it. In late April Johnson rounded up a few supporters to join her when the bill finally got a hearing. Almost 10 hours into the House Criminal Jurisprudence Committee's meeting, around 8 p.m. that night, Johnson made his case to the committee. Overdoses are the third-most common means of "accidental death" in Texas, he told them, after car crashes and suicide.
"Folks who are addicted to drugs, folks who are experimenting with drugs for the first time, that's not a constituency that a whole lot of people are sticking out their neck for, but it's important," Johnson said. "This isn't a fundraising bill, this isn't a donor bill, this isn't a run-for-higher-office-bill," Johnson said. "This is a help-save-people's-lives bill that not a lot of people care about."
Nine days later the committee approved the bill, 9-to-0, and sent it to the Calendars Committee for its next test. That 15-member committee is a Bermuda Triangle for bills like HB 1743, from which some bills emerge primed for the House floor but many more are lost forever in its fog.
Strickland met with as many Calendars members as she could. "Yes, I see your point," was the usual answer—still no opposition—but the Capitol was full of people like Strickland, all fighting for the time left over after lobbyists with clout had already left the room.
In the scramble leading up to the House's May 9 deadline to pass bills, everyone wanted the Calendars members' time. Strickland left copies of her overdose fact sheet in members' offices. She happened to catch a flight back to Dallas with Rep. Helen Giddings, who sits on Calendars, and made her pitch in a Love Field terminal.
On Monday May 6, a minor miracle: Calendars voted out HB 1743 and placed it on the House calendar for Wednesday, a day ahead of the deadline.
But the House floor moved slowly through its calendar Wednesday, as it has all session, and backed bills like 1743 onto Thursday's calendar instead. Far, far from the top.
"I'm just here biting my nails … hoping that the bill will squeak through tonight," Strickland says as she watches the clock run down. At 7 p.m., around 65 bills stand in the way. "My bill is on page 10 of the agenda, and they probably spent three hours on page five."
Sometimes on a deadline day like this, the calendar has some noxious bill that either party will do anything to kill.  This session the calendar is free of bombs like that but squabbles over too much regulation or who didn't get invited to negotiations suck up precious minutes. Lawmakers speed things along by rolling up their agendas into paper megaphones and yelling, "Vote!" Complaints about bill language bring the action to a halt for legal debates with the House parliamentarian.
Lawmakers came and went, trading small jokes about the number of hours remaining, and how many of their bills will die. Rep. Larry Gonzales (R-Round Rock), in the back row of the House, removed his shoes and socks, kicked back and let fate take hold of the night.
His proposal to crack down on student loan defaults was third on the list. when the clock hits midnight. Lawmakers crowded around the dais cheered the inescapable demise of one another's bills. At the end of this session, the stroke of midnight will cut down a few more.
By then, HB 1743 was number 30 on the list. Johnson had two other bills on last night's calendar that expired with it.
"I was particularly disappointed with this one, because it was good policy," he says as other lawmakers file past him out the door, each with their own good policy, their favors, and their get-elected-to-higher-office bills that will have to wait another two years.
Johnson knows his bill would have passed if he could have explained it on the floor. "I'm going to file it next session," he says, "and file it early."