Private Trauma
Preston Wheeler went to Iraq to make a fortune, but came home a wounded man.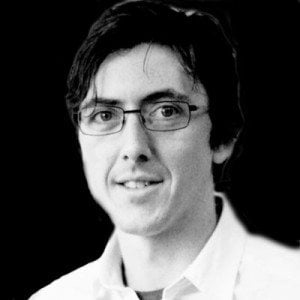 Preston Wheeler woke up disoriented in a ditch along U.S. Highway 71 in western Arkansas.
Gradually, it came back to him: the 18-wheeler passing on the two-lane road, the sharp pop, the cloud of dust from a blown rear tire. The flashback came as he veered right to avoid the blowout's debris.
As his car left the asphalt, a scene replayed: Preston was back on a dead-end road in Ad Duluiyah, north of Baghdad, trapped behind a flipped tractor-trailer. Four gunmen coaxed a fellow driver out of the truck ahead of his in the convoy. He heard the shots as the men executed the driver in the street. Their white pants flapped in the wind, the road behind them streaked with blood. Preston regained consciousness alone in his Chevy Cavalier.
His psychiatrist had warned him against returning to his job as a driver on the open road. So instead, he drove semitrailers in circles around a Tyson Foods Inc. lot, hauling live chickens to the slaughterhouse-100,000 a day.
It wasn't supposed to be like this. He, of all people, should have known.
The U.S. employs more civilian contractors than soldiers in Iraq. Preston's former employer, Houston-based KBR Inc., formerly a subsidiary of Halliburton Co., is the largest company operating there. During five years of war, the Army and some contractors have improved the ways they detect and treat post-traumatic stress disorder. KBR has not, according to its wounded employees. KBR's screening procedure is left to on-site counselors who identify employees who've faced trauma, rather than a routine screening for all workers when they return home. Workers often have to recognize their own symptoms and request, or sometimes fight for, treatment through the company's insurance carrier. "When employees/former employees contact KBR, the company assists them in making a claim," says Heather Browne, a KBR spokesperson.
Many civilian contract employees come from East Texas and neighboring states like Arkansas, the result of recruiting in dead-end towns. A job in Iraq that triples your current pay doesn't look so bad when you're in debt even after a long, hard year of trucking at home.
Preston had a simple dream: He wanted to build his own house in the woods near his hometown of Wickes, Arkansas. Given the local economy, it was more fantasy than plan. Sometimes you have to leave your hometown for a job; he knew that. Tired of chasing oil, cement, and trucking jobs, he hoped a year or two in Iraq would be his shortcut to a new home, a clear credit record, and enough money to support his son.
"'Round here, you either got something or you don't," Preston says, driving through Wickes. "Most people are content as they can be with the way their life is."
With the local logging industry running on machines instead of manpower, the Tyson plant is the only major employer left.
It was a cold day last January, and Preston, who'd just turned 40, wore a green Carhartt jacket and a camouflage hat. He sat behind the wheel of his girlfriend Kellie's truck while she and her kids, Sierra and Allan (all but Kellie call him Bubba), rode in the back. Preston is of medium height and average build-a few dozen pounds lighter, he says, since he quit drinking a few months earlier.
He drove past the Wickes housing project, a long row of structures tucked behind a thin stand of pines, where he lived when he was young. Older cars shared the front yard with lawn mower parts and mud-covered toys. "I guarantee you, if my dad knew I went to Iraq, he would flip plumb out," Preston says.
The year before Preston was born, his dad came back from Vietnam missing both his legs. Wayne Wheeler was with the Marines in 1966 when he stepped on a land mine in Da Nang. When he returned, he was sullen, often drunk, and prone to fits of rage at home. Over a few years, Preston's mother, Yvonne, realized she had a painful decision to make-tougher still with four children and no job of her own. "Daddy was real abusive," Preston says. "I don't really remember them breaking up. I just remember we moved."
Yvonne remarried and moved to Texarkana. Preston spent high school getting into fights and skipping class. He flunked out of his junior year twice, then dropped out, got his GED, and went to work at the chicken plant. Later he left for oil field work in Bakersfield, concrete work in Oklahoma City, and a string of trucking jobs. He married and divorced twice. His son Blaine, from his first marriage, lives with him today and is a senior at Wickes High. After every job and each woman, Preston always came home.
By 2005, he was deep in debt from house expenses and medical bills, and didn't see a way clear. If there were two kinds of folks in Wickes, the ones with something and those without, he could see which group he was headed for.
Preston knew of people from town who had driven trucks in Iraq. "They came back no problem, so I decided maybe I'd go over there and I wouldn't have a problem," he says. "It wasn't desperation. I just knew that was a lifetime opportunity to go make that kind of money. I wanted a home so bad, I was willing to pay that price."
In 2005, when his second wife admitted to cheating on him, he asked her to move out, making his choice to leave simple. Summing up his state of mind at the time, he remembers thinking, "I got nobody else. It's just me, and I'm gonna do this or get killed."
As it happened, fate found a third way.
Five hundred million served," signs should read at KBR's dining halls. The scale of KBR's accomplishments, enumerated in a company press release, is awesome: 272 million pounds of mail and 3.5 billion gallons of fuel delivered, over 3.7 million miles of road traveled, 32 million clothing bundles laundered worldwide-just since December 2001.
The private sector that accompanies the U.S. military in Iraq is an elaborate patchwork of contracts and subcontracts, but with the Army's all-purpose support work in its pocket, KBR is the 2-ton gorilla. Through May 2007, according to the Washington Post, KBR received $19.7 billion under a contract known as LOGCAP III. Pentagon boosters promised the contract would lead to a more responsive approach to the war. Private employees would be cheaper to train and easier to get rid of when the job was done.
Whistleblowers and the media have called out KBR for waste and overbilling, such as recording more meals than were actually served, or favoring new equipment orders over repairs. Yet in April 2007, KBR was one of three companies awarded the Army's next LOGCAP contract. Depending on how much mail and laundry the military generates, KBR could gross as much as $50 billion from the work over the next decade.
Like other new hires, Preston knew there was big money in KBR when he reported to orientation at Greenspoint Mall in Houston. All he wanted was a piece.
Dimly lit and often eerily vacant, Greenspoint isn't an ideal place to spend one's last weeks before going off to war. The mall can't shake its old nickname-"Gunspoint"-it took on after a spate of violent crimes in the mid-1990s. A few days after Thanksgiving 2007, as the holiday shopping season began, Greenspoint was evacuated after a murder-suicide at the Body Luxuries lingerie store. A mall Santa Claus led one wave of fleeing shoppers to the parking lot.
Nearly every worker KBR sends to Iraq passes through orientation in Greenspoint, in a large unmarked space that used to be a Montgomery Ward store. Trainers show recruits how to put on chemical suits, warn them to drink plenty of water, and remind them how much money they'll be making. The other end of the mall has Army, Navy and Air Force recruiting stations, so lunchtime at the food court can look like a Green Zone mess hall-except that in Iraq, the KBR recruits serve the food.
Preston says he didn't mind the surroundings or the two weeks of waiting without pay. His mind was occupied with dreams of how the money would change his life back home. He signed on to drive a truck for around $8,000 a month-"More money than I'd ever seen in a month's time," he says.
At the end of the second week, his name finally came up on the flight list, and a bus took him 30 minutes down the road to Bush Intercontinental Airport. When he left Houston in April 2005, it was his first ride in an airplane.
After security contractors, truck drivers probably have the most dangerous private jobs in Iraq. Running from base to base in long convoys, they make easy targets for improvised explosive devices, snipers, even rock-throwers. But with pay starting near $100,000 annually, a trucker can earn twice what his military escort makes. On base, where most private contractors work, the danger is much more limited, and the pay can be even better.
As Preston learned, though, the cash comes at a price. Soldiers carry guns; truck drivers don't, although Preston kept a knife in his cab. While troops generally get a warm welcome home, a trucker coming back is as likely to be called a war profiteer as a patriot. Contractors often return without anybody nearby who can relate to their experience, and without a Veterans Affairs office they can turn to for help. Private insurance carriers take on that role.
Preston lived in Camp Anaconda, a sprawling, makeshift town of tens of thousands where KBR bases its Iraq operations, about 65 miles north of Baghdad, at Balad. He drove a refrigerated truck-a "reefer"-on convoy runs every couple of days, and between runs, he killed time in his one-room hooch. Fine desert dust collected on his clothes. He sat around watching pirated DVDs bought from Filipino laundry workers, and called home to talk to his mom, Yvonne, and his son Blaine, who was staying with her.
Preston asked his mom to take $600 out of his bank account and send him a digital camera. At first he thought the silver Sony CyberShot was too small, but he was happy with his pictures of exotic arches, run-down buildings, and Iraqi children waving from the roadside. On a laptop he bought in Dubai, he made a slide show set to the Toby Keith song "How Do You Like Me Now?" and dedicated it to his ex-wife.
"How do you like me now,Now that I'm on my way?Do you still think I'm crazyStandin' here today?"
Preston had $20,000 saved by the end of August, when he came home for R&R leave. He visited his family in Texarkana and took them all out to dinner. Preston took Blaine and a friend on a weekend trip to Dallas, and spent $8,000 on a new four-wheeler. "I just got a taste of the money," he says. He relished the easy lifestyle that came with the extra cash and was unconcerned as his savings dwindled. "It don't take long. $20,000 is nothing," he says. There was plenty more waiting in Iraq.
When he returned to Anaconda, he found he'd been transferred from reefer trucks to flatbeds-news that hit him hard in the gut. Reefer assignments had given him a day on base between runs, but flatbed drivers left the wire almost daily. The odds had just doubled against him.
On the morning of September 20, 2005, a week and a half after his return, Preston joined a few drivers for a briefing with their Virginia National Guard escorts. They were headed to Forward Operating Base McKenzie, 45 minutes away. The drivers were told they'd be back in time for lunch. Preston's white Mercedes-Benz was the No. 5 truck, near the front. Yvonne had asked him to try out the video mode on his camera, so as he left Anaconda he pressed the record button and aimed the camera at the road.
As Preston barrels down the highway, the video catches a dusty road, with green brush and occasional palms. The video doesn't reveal it, but a military navigator had accidentally directed the convoy down the wrong road.
The pavement narrows, and low buildings creep close to the road as the convoy passes through Ad Duluiyah, a town about halfway to Camp McKenzie. Preston pulls closer to the Humvee ahead of him as they roll down the middle of the street past markets, homes, and Iraqis paused at the roadside to watch.
"KBR just took two rocks, right side," calls a voice on the radio. Preston turns his camera to the left and trains it on an Iraqi boy. The child bends down to grab a rock, takes a few running steps, and hurls it against Preston's truck. More drivers report rocks, then broken windows and windshields. "It's raining rocks," one driver says. Preston's driver's side window shatters.
The road dead-ends at the banks of the Tigris River, and the trucks regroup. Realizing they've taken a wrong turn, the convoy commander decides to turn around and push on to McKenzie. "We just missed our turn. We gotta go through that hellhole again," Preston tells the camera. "This is gonna be one good video right here, boy."
The camera continues to run. The streets of Ad Duluiyah reappear, this time without the people who had lined them minutes earlier. Other drivers would later recall passing an old man who made an ominous chopping motion with his hands. A distant cracking noise and a small bullet hole in Preston's windshield signal the onset of real trouble. "Goddamn!" he screams. The bullet has passed just above Preston's head. The camera pans down for a moment.
The lead truck's driver, Christopher Lem, is killed by a gunshot to the neck. His truck overturns, blocking half the road. Preston's truck shakes as a rocket-propelled grenade hits where the trailer is hitched. The cab pitches forward off its back wheels as warning buzzers let out an urgent whine. Voices on the radio tell him to push through, but Preston repeatedly radios back that truck five is stuck, and he needs help.
"You're damn right I'm scared," he tells the camera, hiding in the sleeper space behind the passenger seat. The city street is eerily empty, its silence occasionally broken by staccato gunfire. "I'm going home when this shit's done."
Far ahead, too small to distinguish on camera but clear enough for Preston to see, four men stop at the immobilized No. 3 truck and coax out the driver, Sascha Grenner-Case. Moments later they execute him in the street. They move on to truck four and fire up into its cab, at driver Kevin Dagit. "Oh Jesus, they just killed him," Preston shouts.
Up to that point, he's kept the camera recording without knowing quite why. After Dagit's killing, he puts the camera down and turns it off.
Two bullets pierced his truck after that, tearing through his right arm and settling under his shoulder. He had enough time to tear off a sleeve and tie up the wound as the four gunmen walked slowly toward him. "The truck wouldn't move, so I was just stuck there. It wasn't a matter of do or die, 'cause there was nothing I could do. My only option was to die," he says. Fighting an urge to get out and run, he took out a long black knife and gripped it tight, waiting to defend himself. "All I knew was, the first feller that stuck his head up in my door, I was stickin' him," he says.
"I was just going into a panic, 'cause I
knew my number was
coming up. I was on the radio with somebody, I don't know who. I saw them walking to my truck, and I told him to tell my son I loved him. They kept telling me, don't say that, you're gonna be alright. And I told him, I'm not gonna make it out of this one."
The men walked slowly, laughing with each other, he recalls, until they heard the Army helicopters arrive. The sound sent his would-be attackers running, and in that instant Preston was handed back his life.
Preston's mother Yvonne always assumed someone from KBR would call if Preston were hurt, but the first she heard of the attack was from her son. "He said, 'Momma I've been shot,' and I just went all to pieces. There was no way I could get to him," she says. "And he said, 'Momma, but I'm alive.'"
After a week in the Army hospital in Ramstein, Germany, Preston flew home to Texarkana, where Yvonne, her husband Odis, Blaine, and other family members awaited. The hospital in Texas suggested sending him to a nursing home to recover, but Yvonne decided he would stay with her in Hooks, Texas, just west of Texarkana.
The hospital couldn't send a nurse every day, so Yvonne learned how to take care of Preston all over again. Doctors put an IV port in his chest, and his mother injected him with antibiotics every six hours. Preston had to keep the wound dry, so he depended on her for sponge baths. She'd remove the bandages, clean the wound, and cover it again. Preston says it was big enough "to fit a Skoal can." "I would set the alarm, get it all ready, and get him through the night," Yvonne says. "But when he started having those flashbacks, it was bad."
Preston says, "I didn't realize the effect it had on me till after I got home. I'd wake up dreaming about it, and be up at four or five o'clock in the morning, setting on the porch and crying by myself. Didn't want to wake up my mom or [step]dad, so I'd just sit out there and cry. I had a lot of mornings like that, man."
For six months, Preston lived with Yvonne, trying to raise his right arm and waiting for the wound to heal. He left the house only to smoke cigarettes in the driveway and watch traffic pass. He didn't get many visitors, but he didn't want them anyway. A musical wall clock became the soundtrack to his days, playing recorded chime versions of "Hey Jude" and "Here Comes the Sun" while he ticked away the time. Day after day began with Preston crying on the porch. "Mostly it was from the dreams. The reality of what happened went on forever. It seemed like it was never gonna end," he says. A psychiatrist in Texarkana diagnosed Preston with PTSD.
For a while he considered returning to Iraq, but his therapist convinced him that was a bad idea. The psychiatrist told him he shouldn't drive big trucks anymore. Preston understood why: Loud noises tend to trigger the most intense flashbacks. "That's my biggest fear driving a truck, that I'll blow a tire on the highway and end up taking out an innocent family," he says.
Preston had loved trucking since he was a boy, loved the freedom he felt racing down open road. Now that he couldn't haul on the highway, he found the job at the chicken plant near Wickes, making the same four right turns 20 times every shift.
To date, about 1.5 million people visiting YouTube have witnessed the intense, emotional moments Preston was sure would be his last. The digital recording of the attack has become one of the most extraordinary pieces of Preston's story, making a traumatic, near-death experience an oddly public event. Often war memories cloud over with time until just a few details remain, but what Preston saw and felt that day is inextricably tied to footage he can replay whenever he likes. He says he's watched the video-"studied it"-hundreds of times.
Preston had e-mailed the video to other drivers in the convoy, or their families, but says it went public after another driver's wife sent the movie to Canadian television. The video made the mainstream media rounds within a year after the attack. Preston did a remote interview with CNN's Anderson Cooper, and the ABC Evening News flew him to New York. After his appearance on ABC News, he earned a second trip around the news cycle for his accusation that the Virginia National Guard escort had abandoned his convoy. (In his video, the Humvee ahead of him drives past the wreckage as Preston calls for help. While the rest of the escort fought off the attack behind him, the lead gun trucks had pushed forward to regroup for a counterattack.)
Five hundred YouTube users have added comments to Preston's video. Most write about the war, America, or Iraq in general, often in the raw, crass style typical of online comment threads. A few are aimed at Preston: Some are sympathetic, but others criticize what he says in the video, his unarmed presence in a war zone, his decision to go to Iraq in the first place. Preston has fired back at some of the comments.
Preston became a cult sensation in Australia after a TV station accidentally played a few of his terrified words on a loop, over and over, for five minutes, during a prime-time documentary about a train wreck. "I tell you what man, you Google 'Jesus Christ, help us all Lord,' and my name comes right up," he says.
If his new job didn't give him that old thrill of asphalt rushing under his feet, at least it took his mind off his memories. It also helped that his old friend Kellie worked in the office; he spent his entire shift driving circles around her. A few months after she divorced her husband-an old friend of Preston's-the two started dating, and when Preston moved into a rented house in Wickes, Kellie and her two kids moved in with him.
The memories remained, though, and something felt unsettled. It was more than Kellie and her kids, or Blaine, could distract him from. Preston began following the news from Iraq, looking for people who had been through what he had. "I got TV 'cause I was bored, but next thing you know, 'Everybody Loves Raymond' wasn't so important to me-it was CNN," he says.
While Preston was broadcast, published, and streamed online around the globe, in person he grew more and more shut in. He watched CNN compulsively. "He confined himself to the house, and there was no outside world," Kellie says.
"I didn't know what I could get out and do," Preston says. "My getting out and doing something was going to get a 30-pack of beer, and I'd come home to drink it."
Worse than the memories of what he had seen was the urgent sense of being penned in on that street. It came back to him driving, when he got stuck behind a slow driver; it came back in a crowded room. That need to take control, to fight his way out if necessary, grew more intense. "It would be my pleasure to oblige the next feller that wanted to try me out," he says. "Win or lose, I wouldn't care. I just got so much built up inside of me, you know? I've always been good at driving a truck, and hurting somebody. Those two things."
While he avoided leaving his home, he became resentful when Kellie spent time away. After one argument in October 2007, Preston ordered Kellie to leave the house.
Coincidentally, a week later some truck drivers from his old convoy had a meeting in Porter, Texas, a suburb north of Houston. Preston drove down to see them.
American Contractors in Iraq is one of the only national support networks for injured contractors. It's made up of a loose affiliation of contractors and their families. The group's Web site, americancontractorsiniraq.com, was founded by Jana Crowdet, a contractor's wife, who posts information about filing insurance claims and coping with PTSD.
Art Faust, the truck driver who organized the conference, had been five trucks behind Preston in the convoy. The No. 2 truck driver, Terry Steward, who spent weeks recovering beside Preston after the attack, was there, too; Preston stayed with Steward and his wife in their RV. Other drivers welcomed him warmly. Some told Preston his video helped them recover after their own attacks.
A Houston therapist named Sandra Dickson spoke to the group, describing the signs of PTSD. Being quick to fight, developing relationship trouble, and sitting in front of the news for hours on end were all typical signs, she said. Though Preston had already been diagnosed, he was surprised when her description nailed him so well. He thought that the shut-in he'd become wasn't really him, that maybe he'd never find what he was looking for on the news. Preston raised his hand when Dickson asked for questions.
"Is it my fault that I'm an asshole?" he asked."It's not your fault, but it is your responsibility," she said.
Preston drove home and took down his satellite dish.
He reminded himself not to let the memories take over, the way his father did. "I understand him now, to an extent, because of the post-traumatic stress. But it took me a long time to forgive my dad," Preston says. "I went out there to his grave and told him. He let it consume him. It's something I don't intend to let happen to me."
Kellie came back, and the two remained together until mid-March, when she left again after Preston and her 10-year-old son, Bubba, got into a shouting match. The boy's exuberance, and loud balloon popping in the living room, had long tested Preston's will, but the two clearly shared a bond. Preston said Bubba, a constant shadow in a matching camouflage jacket, helped him focus on the future and keep his memories from taking over.
Ironically, Preston may yet end up with the money he wanted from Iraq-possibly much more-precisely because of the attack. The claim he filed under the Defense Base Act, a World War II-era law providing generous worker's compensation for civilians supporting the U.S. military overseas, may settle soon, and he could end up with a lump sum that would more than pay for a new house in Wickes.
His lawyer, Gary Pitts, who represents many contractors in similar claims, says Preston is lucky, legally speaking. Some of Pitts' clients are fighting drawn-out claims with American International Group Inc., the insurance carrier for KBR, over soft-tissue and back injuries that are tougher to document than two bullets in the right arm. In disputed PTSD claims, Pitts says, the case often comes down to opposing opinions from the contractor's therapist and AIG's in-house expert. "It's a shootout every time," Pitts says. Preston's case is unique because if AIG asks him to document his trauma, all he has to do is push "play."
Preston keeps a sketch of the floor plan for the house he says he'll build someday, settlement or not. His son Blaine has signed to join the Navy after graduation, and may go off to war himself. "If I can build my home, then I'm satisfied I've reached the goal I set out to reach in my life," Preston says. No matter how well the money works out, he wishes he hadn't gone to Iraq. "I can live with the physical part, the injuries," he says. "But I would give it all back to not have the memories."
This movie requires at least Flash Player 8. Download Flash Player 8 to view this slideshow.
var fo = new FlashObject("flash/michels_032108/soundslider.swf", "slideshow", "520", "390", "8", "#ffffff"); fo.write("flashcontent");
Patrick Michels is a former Observer legislative intern.