Dithering Heights
The higher education reforms that went nowhere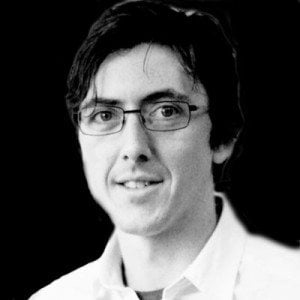 As demographics in Texas shift and the state's young, majority-minority population ages, few issues have greater importance than access to higher education. Other states understand the importance of a college degree. California is increasing funding for higher ed while keeping tuition down. In Massachusetts, the governor is proposing to make community colleges free within a decade. As this session demonstrated, Texas is moving in the opposite direction.
Going into the 80th Legislature, lawmakers were expected to grapple with tuition costs that have skyrocketed in the wake of deregulation in 2003, as well as the Top 10 Percent Rule-which guarantees the top tenth of high school graduating classes admission to state universities. Yet on the morning both of these issues were heard in a Senate Higher Education subcommittee, few members bothered to stay for the entire hearing.
Most already knew where they stood. Senators with big, affluent, suburban high schools, where it's tough to crack the top 10 percent, were interested in scaling back the automatic admissions law. Those with urban and rural students, and schools that lack the money for extras like SAT preparation or drama classes, wanted to preserve the guaranteed admissions.
As for tuition deregulation, Higher Education Chair Sen. Judith Zaffirini made her opposition to any changes clear to colleagues. The Laredo Democrat, who has three degrees from the University of Texas at Austin and lists her grade point average in her Senate biography, has such a close relationship to UT that some in the Capitol joke she "looks to the Tower" for direction. In the House, Speaker Tom Craddick's opposition to re-regulating tuition is well known. Fixing the tuition crisis seemed to be verboten for Higher Education Committee Chair Geanie Morrison, a Victoria Republican whose bio mentions college experience but no degree.
Nonetheless, some senators used the Senate hearing to let UT-Austin President William Powers, who was in the audience, know how they felt. Average tuition within the UT System has shot up 40 percent in the four years since a cash-strapped Legislature gave schools less funding and let them set their own tuitions. "This is like crack for those universities," said Republican Sen. Tommy Williams of The Woodlands, who called the free-market tuition hikes "unconscionable." Williams said, "We got burned. I think it was one of the worst public policy decisions we've made."
Sen. Juan "Chuy" Hinojosa, a McAllen Democrat, said deregulation was "a recipe for disaster." He worried that Texas' fastest-growing populations are being raised with a college education out of reach.
After that early morning meeting, proposals to scale back deregulation were never heard from again. Zaffirini never brought them up for a committee vote. In Morrison's House committee, six tuition deregulation bills sat, un-heard, all session.
Zaffirini was more receptive to bills scaling back the top 10 percent rule. Powers complained that current law hamstrings the university because 71 percent of freshman admissions are now automatic. "We simply don't have room for them on our campus," Powers said, calling the situation "a crisis" that hit UT-Austin, the state's flagship university, particularly hard. No other school would have been affected by the top 10 percent reforms proposed; with 44 percent of its freshmen from the top 10 percent, Texas A&M-College Station ranks a distant second.
By session's end, the Legislature seemed poised to deliver a victory to UT. The school would protect its right to set tuition and get to make more of its own admissions decisions. Sen. Royce West, a Dallas Democrat and the Senate's main proponent of the Top 10 Percent Rule, had agreed to cap automatic admissions at 60 percent of any school's incoming classes. In the House, Democratic Rep. Jim Dunnam of Waco added an amendment raising the cap to two-thirds, and the bill passed out of the chamber on a 77-67 vote.
The last draft, worked out by House and Senate conferees, mandated a 60 percent cap – half the class plus another 10 percent handpicked from the top tenth of high school graduates. The bill also included a provision by West to sunset the changes in 2015. The Senate passed the bill on the next-to-last day of the session, but the House vote that night was a shocker. It failed 64-75.
Some House Democrats said they switched sides because they couldn't stomach the 60 percent cap. "I've got all those small towns in my district," said Corpus Christi Democrat Juan Garcia. Democratic Reps. Roberto Alonzo of Dallas and Mike Villarreal of San Antonio changed the minds of a few rural Republicans by showing them the high percentage of students from their districts at UT because of the top 10 percent law. "Often 100 percent of their kids get in under top 10," Villarreal said.
Morrison didn't see the flip-flops coming and approached Craddick about bringing the bill up again. But that night's anti-Craddick walkout scuttled the effort. The regular session ended exactly as it began: Higher education is becoming increasingly unobtainable just as a young population-the future work force of Texas-comes of age.
Patrick Michels is an Observer legislative intern.