Dennis the Menace
Angleton Republican Dennis Bonnen is perhaps the Legislature's biggest impediment to cleaning up the Texas environment.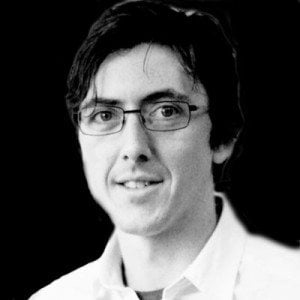 Texas leads the country in air pollution, hazardous waste, mercury contamination, carbon dioxide emissions, and any number of other ways you might measure a sick state. This session, legislators created a bipartisan House Environmental Legislative Caucus to try to fix some of those problems. Its chair, Rep. Ana Hernandez, is a Democrat from Houston, home to some of the state's worst environmental problems. Hernandez, perhaps mindful of the political environment in which she operates, has filed several modest bills to start addressing environmental issues-without overly burdening the local economy. One proposal would create a cap-and-trade carbon dioxide emissions program; such programs allow commercial interests to buy and sell pollution rights. Another would notify homeowners of polluters in their midst. Yet her legislation faces an insurmountable hurdle-the House Committee on Environmental Regulation.
Sadly, the 35-year-old chair of the committee, Angleton Republican Dennis Bonnen, is perhaps the Legislature's biggest impediment to cleaning up the Texas environment.
Bonnen has raised willful ineffectiveness to an art form. He is refusing to give hearings to 42 House bills and 8 Senate bills in his committee. While other committees have met 15 or 20 times, Environmental Regulation has heard bills on just nine days. Bonnen didn't even call his first meeting until mid-March. It has grown so bad that pro-environment legislators write bills in ways that try to avoid Bonnen's committee, betting instead on a brighter future in committees like Government Reform and Regulated Industries. When Bonnen deigns to hold a hearing on a bill he doesn't support, he runs the committee like a dress rehearsal for "The O'Reilly Factor," interrupting witnesses, grilling them on minor questions, and calling them names.
When the Observer requested an interview to discuss his tenure as chair, Bonnen declined comment, saying, "Y'all have written that story just fine. I'm not worried about it."
Indeed, since Bonnen has gorged himself on campaign contributions from the industries he supposedly regulates, the chairman apparently has little fear that bad publicity from Austin will penetrate his overwhelmingly Republican district.
The stain Bonnen would leave on Texas was far from obvious when he came to the House 11 years ago after unseating Democratic incumbent Rep. David Miller. Just two years removed from St. Edward's University, Bonnen took a break from selling life insurance to become the youngest member of the House, at age 24. (Today his Web site says he is a vice president with Wells Fargo & Co.) Now in his sixth session, Bonnen has entrenched himself as Angleton's representative, running unopposed in the last election.
These days it would likely take more than a wide-eyed college grad to unseat him. In the last two election cycles, Bonnen has received more than $85,000 from the transportation, oil, chemical, and energy industries, including $9,500 and $9,000 from the political action committees of TXU Corp. and Valero Energy Corp. respectively.
Without an opponent to keep him busy in the 2006 election, Bonnen was free to manage Rep. Glenda Dawson's campaign in a neighboring district, winning by 20 points after wooing voters with pamphlets that failed to mention Dawson had passed away in September. (Bonnen told the Brazoria County Facts that the flyers were a "tribute" to Dawson and that her daughter had already mailed voters a letter telling them of her mother's death.)
Bonnen began to make his mark on the environmental scene in 2003, his first session as chair of Environmental Regulation in the newly minted Republican House. In April of that year, the national environmental group Clean Air Trust named Bonnen one of their "Clean Air Villains of the Month," an award Bonnen has said he's "quite proud of." Bonnen earned a zero percent rating on Environment Texas' 2005 legislative scorecard.
A pattern developed in Bonnen's committee. Bills that strengthen the state's environmental regulator, the Texas Commission on Environmental Quality, or tighten industry regulation never get the committee vote that might send them to the full House. Some never receive a hearing. With just weeks left in the 2007 session, the window for hearing bills is shutting quickly. Environmental Regulation is becoming a graveyard of stalled legislation.
The impact at the TCEQ is stark. Along with McGregor Republican Sen. Kip Averitt, chair of the Senate Natural Resources Committee, Bonnen has a dominating influence over how much regulating the state regulator performs. The Legislature sets the tone for the agency and signals priorities it should follow. "To the extent that the Legislature's timid, [TCEQ is] timid," says Rep. Scott Hochberg, a Houston Democrat who has been trying to get bills heard in Environmental Regulation.
One bill that could give the TCEQ some more teeth, but has yet to get a hearing, is Rep. Dan Gattis' proposal to toughen penalties against companies that break pollution regulations. The Georgetown Republican's House Bill 1917 would require TCEQ to penalize a company at least as much as it saved by breaking pollution law. As unpopular as the legislation is with industry, it has bipartisan support in the House. Still, Gattis doesn't anticipate his bill will prosper. "I don't expect this is a bill I'll get passed this session, but it's not something I'll quit pushing," Gattis says. "It's going to take a while to get on through."
Meanwhile, Rep. Scott Hochberg doesn't sound so glib about his stalled legislation. "I never file a bill that I don't intend to pass," he says. Hochberg, like Bonnen, lives in the most polluted corner of the state. He says his bill does nothing more radical than give TCEQ some specific directions, without which it can't do much work of substance. The Houston Democrat's House Bill 2475 would pinpoint the areas with the worst air pollution, calling them "toxic hot spots," and tell TCEQ to focus on cleaning them up first. It has sat in Environmental Regulation without a hearing since March 12. Ten more bills like Hochberg's, creating tougher standards and greater public awareness about the worst polluters in the state, are also sitting without a hearing.
At one point, Bonnen informally mentioned that he planned on hearing Hochberg's bill in early April, the same week as its Senate companion, which would make it easy for witnesses to travel to Austin to testify on both. Days before the hearing, Bonnen changed his mind.
The chairman's contempt for public testimony is now legendary. "He's a tyrant as a chair," says Luke Metzger of Environment Texas.
When Metzger testified before the committee about vehicle emissions at an April 10 meeting, Bonnen repeatedly quizzed him on "what else produces carbon dioxide" besides cars. What followed was an exchange that could have been lifted from an old Monty Python sketch. Metzger threw out guesses of different kinds of power plants and was repeatedly told no. "Unless you're talking about plants?" Metzger finally asked. "That's right. Trees, that kind of thing," Bonnen told him. "It's my understanding that was part of the issue in East Texas."
As is often the custom at the Lege, Bonnen laid into an unlucky succession of Austin city employees in an April 3 meeting. The following week, he grilled Environmental Defense of Texas president and Observer board member Jim Marston for 25 minutes during testimony on a bill to tighten auto emissions regulations. After repeatedly interrupting Marston to "state the facts,", the chairman derided Marston's "inability to recognize" Bonnen's version of environmental history. The inquisition peaked when Bonnen said Marston was "too ignorant" to know the chairman's role in strengthening nitrous oxide limits on school buses. The comment drew a rush of murmurs and at least one cry of "Good Lord" from the audience. In the midst of Bonnen's more typical sarcastic interruptions like "wow" and "interesting," the comment has become a yardstick for how far Bonnen has strayed from the civility common among chairs. Members of other environmental groups say Bonnen is the only committee chair they've seen run meetings this way.
Admittedly, the Legislature's failure to toughen environmental policies is bigger than Bonnen. His role as a bill-killer for industry is done with the sanction, if not the direction, of Speaker Tom Craddick. Yet unlike other chairmen, Bonnen does not even make the pretense of evenhandedness, or even fact-based reasoning, for that matter.
In an April committee hearing, one witness warned Bonnen about emissions statistics supplied by the auto industry. Don't take the numbers too seriously, Bonnen was told; 13 other states had also been given those numbers and recognized their bias. "I don't really care what all these other guys believed or didn't believe," he said. "It's my job to believe what I want to believe and base the analysis on that."