Jailbait
Prison companies profit as Raymondville's public debt grows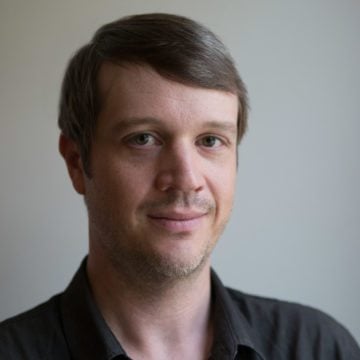 Goddamn!" How else could Simon Salinas, Willacy County judge for 12 years, react to the promise that his county's meager and battered budget could more than triple to $15 million within a couple of years? His employees don't have health insurance, government buildings are falling apart, unemployment is over 10 percent, the county has run through four auditors in as many years, and there's not even enough money to hire a dogcatcher for this sparse agricultural area in South Texas tucked between the giant Anglo ranches to the north and the booming border region. "I've turned over rocks to get industry here," Salinas says. "Once they see the place, they say, we'll go to the [Rio Grande]." With industry taking a pass on Willacy County, one of the poorest in the nation, local officials have turned to more outlandish, or bold, if you prefer, economic gambits. One long-standing idea is to build a spaceport to launch commercial rockets from an offshore barge. Another ill-advised venture involves using eminent domain to seize 1,500 acres on Padre Island owned by the Nature Conservancy with the goal of ferrying tourists to the island on a rickety, 40-year-old amphibious vehicle. Both proposals have stalled, but in the past decade Willacy County has found itself courted by one industry that has practically knocked down doors to come into the area.
"We're at the point where we'll grab anything," says Salinas, an amiable former farmworker with a full head of white hair. "If it's Prisonville, fine." Prisonville is what the residents of Raymondville, seat of Willacy County, have taken to calling their community. Their town is home to a privately run, 1,000-bed state prison; a county-run, 96-bed jail with space for federal inmates; a private, 500-bed federal jail; and a recently opened private, 2,000-bed detention center for undocumented immigrants that is a crown jewel in the Bush administration's border-enforcement policy. The four facilities are clustered on reclaimed grazing land, a bustling village of razor wire and guard towers across the highway from downtown Raymondville. The 3,600 prisoners—one-third of Raymondville's population—who reside in this penal colony represent the heart of the area's economy. Aside from employing hundreds of locals to guard the prisoners, the jails are supposed to stimulate economic development and provide revenue for the county. But Prisonville seems to have benefited a small group of private, for-profit prison businessmen far more than the town on whose humble aspirations they preyed.
Juan "Johnny" Guerra, a slim Raymondville native who doubles as the county attorney and district attorney, can remember the first time someone wanted to build a prison in his town.
The year was 1984, and state officials thought Raymondville ought to have a jail for low-level felons. "It's just amazing what happened. You had the whole community against it. All the politicians were against it. I think the banker and I were for it," he recalls. But in the '90s, amidst a boom in prison-building, the state came up with a different approach: Jails were not, as previously thought, dangerous and unwanted eyesores that no sane community would want. Instead, they were engines of economic growth and a source of steady jobs for which communities should have to compete. "Their PR was amazing," says Guerra, who was by then the district attorney. "You had everyone fighting for the prison." Willacy County wanted the jail so desperately it offered the state free land, utilities, roads, and a new water tower. In 1996, a 1,000-bed facility opened, and Florida-based Wackenhut Corp. assumed management. (This past September, a jury awarded a $47.5 million judgment against Wackenhut to the family of a man beaten to death by other prisoners at the jail.)
"Once you have one jail, it's like a magnet," Guerra says. In the '90s, Willacy County, like other impoverished backwaters willing to take an economic gamble, became the target for prison companies seeking homes for their penal businesses. One polished salesman for this new industry in South Texas is James Parkey, the president of Argyle, Texas-based Corplan Corrections Inc. "[Parkey] was the point man on each and every project [that came to Willacy]," Guerra says. (Parkey did not return two calls to his office seeking comment for this story.)
Parkey first appeared in 1999, remembers Guerra, pitching the idea for a privately run, 500-bed federal detention center. "Parkey came in here and said, let's sell bonds, put this prison here, and the feds will send you lots of prisoners, and you'll make lots of money." He presented the jail venture as a single, "take-it-or-leave-it" package that included the companies that would finance, design, build, and operate the facility. "They make it seem like you have to accept the whole thing," Guerra says. The county has never taken bids or appointed an independent supervisor to monitor expenses on any of its prison projects.
Rather than finance the construction themselves, the prison consortium used the county's power as a government body to issue debt. More critical, however, were the type of bonds floated: project revenue bonds, which can be issued by counties with almost no state oversight. It's up to local government officials to judge the wisdom of the undertaking. But those officials do not issue the bonds directly. Instead, a "public facility corporation" (a five-member board appointed by the commissioner's court) signs off on what can be an almost-limitless amount of debt. Revenue bonds for jail projects tend to be highly risky because they are paid back from the profit generated from housing prisoners. Without a continuously large number of inmates, the county cannot make the payments.
In the case of Willacy's first federal project, the public facility corporation in 2002 issued $24 million in high-interest "project revenue" bonds, to be paid back with the revenue the U.S. Marshals Service would dispense for housing its detainees. By the time the bonds mature in 2024, the county will have returned about as much in interest—$25 million—to investors as the principal amount, according to the Texas Bond Review Board, a tiny state agency that collects data on local government debt. Dallas-based Municipal Capital Markets Group Inc. structured and underwrote the bonds. Municipal, a niche investment-banking firm, has been involved in 11 of 23 revenue-financed jail projects in Texas in the last 10 years, according to the Bond Review Board. In Willacy County alone, Municipal has financed a mountain of debt, over $92 million in project revenue bonds, on three jails. While doing so, the company has earned $5.4 million.
In 2003, when the federal slammer finally opened for business, County Judge Salinas was ecstatic. "We scratched the walls jumping up and down, jubilation all over the place," he said at the time. The jail was bringing 200 jobs to the area. But perhaps the biggest beneficiaries of the project were the cadre of private prison-related companies that gained a foothold in Willacy County: Houston-based contractor Hale-Mills Construction Ltd.; Municipal Capital; operator Management & Training Corp. of Utah; and of course Corplan. For its part, the county receives $2 a day per prisoner, about $300,000 to $400,000 in a good year.
The county's modest income would come at a steep price for some of its elected officials. In January 2005, two Willacy County commissioners, Israel Tamez and Jose Jimenez, pleaded guilty to accepting cash bribes in exchange for their votes to award the contract for the Marshals Service jail. A few months later, a former Webb County commissioner, David Cortez, was convicted of funneling the bribes to "several" county commissioners. Although no corporation has been identified by investigators as the source of the bribes, Guerra has his theories. At his office, he digs up minutes from a 1999 county meeting when Willacy commissioners were considering the facility; the minutes list Cortez being present as a Corplan representative. Corplan was awarded the contract. In May 2005, Willacy County, on Guerra's instructions, filed a civil suit against Corplan and Hale-Mills alleging that the two companies were parties to the bribery and that the contract for the jail was therefore void. (The suit was later dropped, but Guerra said it would likely be refiled once the criminal proceedings conclude and more documentation is available. The sentencing for Tamez and Cortez, pushed back several times, is now set for November. Jimenez died in April.)
The same month the county filed suit, the members of the public facility corporation—despite the bribery scandal—hired Corplan to develop a 500-bed addition to the Marshals Service jail. Guerra was dumfounded. The public facility corporation had just selected the very company the county was suing. At a minimum, Guerra wanted commissioners to order the public facility corporation to stop doing business with Corplan. On May 23, the commissioners' court, on a 4-1 vote, instructed the facility corporation to terminate its relationship with Corplan. It would seem that Willacy County was washing its hands of James Parkey.
The federal jail wasn't the only instance of Parkey's promise of tidy profits ensnaring the county. In 2002, faced with pressure from the Texas Commission on Jail Standards to alleviate overcrowding in the county jail, Parkey was ready with a solution that involved the same prison consortium. "With the county jail, it was the same idea," says Guerra. The commissioners would use the public facility corporation to issue $7.5 million in 20-year project revenue bonds, which theoretically would be paid off by renting 50 extra beds to federal agencies. Once again, Municipal Capital handled the financing, pocketing $453,900 in the transaction; Hale-Mills built the facility; Corplan stewarded the deal. Unlike the state and federal jails, the county's sheriff department would run the facility. The new jail opened in October 2004, but when the first payment to the investors came due on May 1 of this year, the entity the commissioner's court set up to oversee the bonds couldn't come up with the $140,000 owed. (In April the Marshals Service had removed all their female prisoners from the new jail after a sheriff's investigation discovered female guards had promised special favors to prisoners and a male guard had sex with a female inmate.) Rather than default, the county paid the money out of its own budget. In November it will owe a second payment of about $700,000, according to the county auditor. Salinas says the county will probably privatize the county jail rather than default on the loans. Management & Training Corp. has generously undertaken a free "feasibility study" to evaluate that option. Michael Harling, vice president of Municipal Capital, defends the prison projects his company has financed and insists that, on balance, the county has made money off of them.
In November 2005, Department of Homeland Security chief Michael Chertoff promised to end the federal policy of "catch-and-release," whereby the United States apprehended illegal immigrants from countries other than Mexico and released them for lack of detention space. Instead, detainees would be held in detention centers funded by millions in new congressional appropriations until they could be flown back to their home countries. But where could space be found for all these people? Prisonville seemed a natural fit. "James Parkey shows up in town again, and this time it was supposed to be a secret, hush-hush project and that it was coming all the way from the president," Guerra says. "If it leaked, all bets were off."
To meet an October 2006 deadline set by Chertoff, the companies intent on building the 2,000-bed, $60.7 million "temporary" facility would have to scramble. That meant pushing the deal through without raising the hackles of any local naysayers. Only after the detention center was well under way did citizens and most county officials begin to unravel the mystery of how the project became a reality. Billie Pickard, a local gadfly, has been conducting her own personal investigation. One document in her fat file, "leaked" to her by an anonymous source, is a letter from Commissioner Noe Loya to Timothy L. Perry, acting chief of the detention acquisition and support branch of Homeland Security's Immigration and Customs Enforcement division. In the June 1 letter, Loya, the most fervent prison booster on the commissioners' court, mentions a May 31 meeting in Willacy County with a Homeland Security official and "available team members" from an "existing project team that built two of the three [Raymondville jails]." This team is described in the letter as including "architects, contractors, facility managers, and financial advisers," likely Corplan, Hale-Mills, Management & Training Corp., and Municipal Capital. Of this consortium, Loya writes, "The experience and knowledge will surpass any other group. This will allow for the ultimate success of the project and do so in the shortest amount of time…. Our team would need to present the conditions, terms, and recommendations." (Loya did not return repeated phone calls seeking comment.)
Reacting to concern from some county officials about Parkey's involvement, Capital Markets' Harling led the negotiations instead, telling Salinas, "This thing was designed by Homeland Security. They want it in Raymondville. George Bush wants it."
On June 19, the commissioners' court held the first public meeting on the federal detention center. As soon as the agenda items were read, the court went into executive session for three hours with Harling. When they came out, the commissioners unanimously approved an agreement with the feds and created a local government corporation, similar in form and function to the public facility corporation, to float the bonds. When several members of the audience asked for details, the commissioners said "they couldn't say anymore" about their decision, Pickard recalls. As it turns out, the agreement between Homeland Security and the county was only for two years, establishing a fixed rate of $79 per prisoner per day for the first year and $78 for the second. Under the terms of the deal, 500 beds would have to be ready by August 2. It would be up to the county to sign contracts with prison companies to design, build, finance, and run the detention center.
The same day the commissioners were ostensibly approving the project, the consortium's construction firm Hale-Mills already had equipment on the proposed site, despite the fact that the prison companies did not own the land. The day after the meeting, Hales-Mills began work on the detention center, even as Parkey and Harling worked to secure an option on the land from the Development Corp. of the City of Raymondville. As the two negotiated with the city, a new problem arose when County Attorney Guerra began talking with Corrections Corp. of America, the operator of the state jail in Raymondville. Tennessee-based Corrections Corp. proposed an alternative to the Management & Training offer: It would pay for the facility itself, put the building on the tax rolls, and help bail out the floundering county jail. The plan would eliminate the need for county-issued bonds–and, incidentally, the need for Municipal Capital, Management & Training, Corplan, and perhaps Hale-Mills. Guerra began working on Salinas and another commissioner, Emilio Vera, to reconsider. (Vera did not return numerous phone calls seeking comment.)
Hale-Mills had taken a big gamble; it was working on a project with no guarantee, and local officials were waffling on their commitment to the Management & Training consortium. The county nonprofit corporation in charge even temporarily tabled the bond offer while it rev
ewed the competing offer.
The c
nsortium needed a deal closer and found one in state Sen. Eddie Lucio Jr. The Brownsville Democrat had worked as a "consultant" for Corplan and Management & Training in 2003 and 2004, according to records filed with the Texas Ethics Commission. He had suspended his consulting work in 2005 in the aftermath of the bribery scandal, but Hale-Mills hired him this year for the federal detention center project. Lucio says Hale-Mills paid him "to figure out what kind of impact this will have on the community, to talk to the general public to see what their feel is."
Guerra alleges that Lucio made multiple appearances in Raymondville pressuring the commissioners to select Management & Training over Corrections Corp. "As far as I'm concerned, had it not been for Eddie Lucio the commissioners would not have gone and put the county in a $60 million debt," Guerra says. "In my opinion, in his position as a senator he let our commissioners, including me, know where he stood… Once your senator lets you know what he wants, it's hard to go against [him]." Lucio, calling Guerra "a political enemy," denies that he leaned on county officials: "I have never, ever approached anyone and any board down here that I try to do business with or where I represent a client in any manner that would send the wrong message in terms of my approach." Lucio concedes that he met with Guerra in Harlingen in late June, but only "as a businessman, not as a state senator."
Nonetheless, he acknowledges that he put in a good word for his friends. "I thought it was going to be another company that was being considered," Lucio said, "that was when I told [Guerra] that I felt MTC [Management & Training Corp.] would do a good job."
By July 17, the consortium prevailed, and county officials approved $60.7 million in bonds that must be paid off in the unusually short period of two-and-a-half years at 6 percent interest. Harling won the wavering county officials with the promise of future millions. He whipped up spreadsheets showing the detention facility generating up to $10.6 million in the first two years and $13.6 million in the third. The impressive figures primarily rest on the assumption that in addition to $2.25 per prisoner per day, the county will receive $48 for each detainee once an occupancy level of 1,800 is achieved. The official bond statement does not guarantee this. In fact, it lists an "amount up to $48″ after the investors are paid, Management & Training gets its cut of $28.75 a prisoner per day, and all other possible expenditures have been exhausted.
On July 24, the county signed an option to purchase the land for the new detention facility, after Harling provided a personal check for $15,000 as a down payment.
County Judge Salinas says he believes the facility will provide the revenue the other jails failed to generate. "It's on paper—they can't back out," he says. But even Harling admits those revenue amounts are not written in stone. "I don't think there's anything written that guarantees that," he told the Observer. "It's just a 'what if.'"
Actually, there are lots of "what ifs." The monthly debt service the county must maintain is $2.7 million, which, according to the official bond documents, can only be achieved with the detention center 90 percent filled each month. In addition, Homeland Security has only signed its contract with the county for two years. After that, the county will have to negotiate with a new administration.
On August 3, President Bush arrived in the Valley, the day after the first batch of detainees moved into their temporary home. Only 45 days earlier, the Raymondville site had been a cotton field. Almost overnight, several tentlike, Kevlar-covered, beige modular pods, each holding 200 detainees, had sprung up. Bush discussed the importance of the new detention beds and marveled at the "new prosperity" in the region.
"Gosh, it wasn't all that long ago that… the economy was tough down here. It was kind of farming, and that was all," he said.
Guerra notes the timing of the detention center's opening and the president's visit. "It's a political project," he says. "This George Bush appearance in the Valley cost us $60 million.
"They kind of paint a pretty picture," continues Guerra. "Once they line their pockets, they saddle their horses and go their own way." Still, Salinas, who is retiring as county judge, is dreaming of the great things Willacy County can do with what he sees as a financial windfall. "You can't imagine what relief taxpayers will have," he says. "Maybe someday, someday we'll have enough revenue from [the federal jail and the detention center] to not have taxes."
For One Politician, Prison's a Good Thing (sidebar)
In the past three years, state Senator Eddie Lucio Jr., a Brownsville Democrat, has reported income of at least $115,000 from three companies involved in private prison deals in South Texas: Argyle-based Corplan Corrections Inc., Utah's Management and Training Corp., and Aguirre Inc. of Dallas.
Lucio has also lobbied unsuccessfully for a proposed federal detention center in Wilson County, southeast of San Antonio, according to Wilson County Commissioner Albert Gamez Jr. Gamez says Lucio joined Richard Reyes, a private prison salesman from Boerne, in an August meeting with him. "Reyes and Lucio are talking to me, trying to convince me so that they can get another vote and push [the detention center] through," he recalls. Lucio says he attended the meeting but that he was only present as a longtime friend of Reyes, not as a consultant or senator. Lucio did acknowledge that Reyes plans to hire him in the future.
"I never asked him to vote for nobody," Lucio says. "I accompanied [Reyes], and I concurred with what Mr. Reyes was saying because I know the people he's talking about who could possibly do a good project in that county."
Lucio says he realizes the difficulty in balancing his role as an elected official with that of a businessman, but carefully abides by state rules and regulations. "[E]verything we have done, we have done based on the parameters given to me by attorneys general and chairmen of the Ethics Commission."
Lucio last wrote to Attorney General Greg Abbott in 2003 seeking an opinion on his private business dealings. Abbott responded to the senator that he could not make a definitive legal ruling because "Your letter does not elaborate on the nature of your clients' businesses or your 'dealings and communications' on their behalf…" For specific legal concerns, Abbott suggested Lucio consult private counsel.
Tom Smith, director of the Texas office of the government watchdog group Public Citizen, affirms that state law allows legislators to lobby county officials on behalf of private clients. Nonetheless, Lucio's actions, while legal, are ethically questionable, Smith says. "[Lucio] has extraordinary power over the affairs of the county. His actions in Austin can not only affect their revenues, but their rights to take certain types of action, so county officials are going to bend over backwards to please the senator or to take action to benefit his clients."—F.W.