Will it be a Good Night for Gov. GoodHair?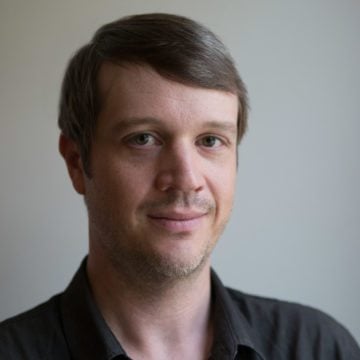 UPDATE at 9:27PM: Kay concedes with only 23% of the precincts reporting.No runoff for Rick Perry. Next up – White vs. Perry.
The band here is playing "The Joker" by the Steve Miller Band. "Some people call me the space cowboy,yeah."
Rick Perry about to speak.
UPDATE at 9:09PM: To answer the question in the blog title… Probably. With rounding, Perry has 52% to KBH's 31% and Debra Medina's 17%. 15% of the precincts are reporting… Here at the Salt Lick, the mood is cheery.
Back when Kinky Friedman was a candidate for Texas governor, he had a pretty good line ready whenever someone asked him about Kay and Rick: "It's the Clash of the Plastic Titans," he would say dismissively.
Two former cheerleaders (well, technically, Rick was a Yell Leader at Texas A&M) each armed with their own vapid talking points battling it out on the precipice of far-right politics. Kinky had it right except for two things: One, right-wing populist Debra Medina emerged as a serious contender, firing up crowds with talk of "nullification" and the pressing need to replace property taxes with a sales tax. Two, Kay proved to be a dud of a candidate.
In February 2009, Texas Monthly put Kay and Rick on the cover next to to headline: "Kay vs. Rick: It's On And It's Gonna Get Ugly." The cover theme was boxing, with Kay dressed in a gray tracksuit and tape on her hands. With hindsight, the Monthly should have had Kay voluntarily holding her arms behind her back. Her campaign was that bad.
Rather than position herself as a conservative, but sane alternative to GoodHair, she tried to out-flank Rick Perry on the right. No one bought it – least of all the Republican grassroots. Meanwhile, Perry proved to be the better cheerleader.
He has relentlessly campaigned on the notion that the Texas economy is doing somewhat better than the rest of the nation.
Every time some business magazine touted Texas as a great place to do business, the Perry campaign blasts the article to every reporter and blogger in the state. Ditto for articles on how horrible California – the anti-Texas – is doing. Ditto, also, for every time some obscure trade association endorses him. (Yesterday it was the Automotive Parts and Services Association.)
Ain't Texas great?, he asks and answers at every opportunity.
It's the power of positive thinking – and it works, ladies and gentleman.
if the polls are any indication, Kay will be lucky to get herself into a runoff. Perry is polling perilously close to the magical 50 percent mark. Anything above that and Perry can avoid a runoff and immediately turn to bashing Democrat Bill White – the likely winner of the Democratic gubernatorial primary – as a 'Liberal'.
Perry's election night party is located at the Salt Lick, a BBQ restaurant about 30 minutes outside of Austin in Driftwood, a Hill Country burg that is rapidly suburbanizing. I'll be filing reports from there this evening. Check back.