Water, Coal and the LCRA
The LCRA board delays a decision on selling water to the controversial White Stallion coal plant.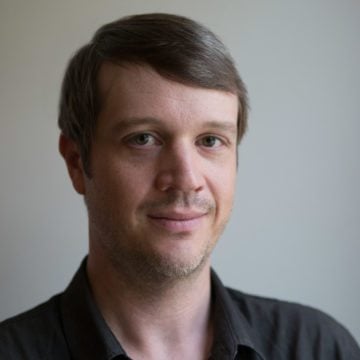 If there's an upside to a historic drought, it's that people and institutions relearn the value of water and (hopefully) find new ways to protect the resource. Think of the way Texas went on a reservoir-building spree during and after the drought of the 50s. Or of how agriculture changed following the Dust Bowl.
Perhaps something similar may happen in this – the third-worst drought in recorded Texas history. Today, the state's most powerful water authority, LCRA, voted to postpone a decision on selling a huge quantity of water to a controversial coal-fired power plant near Bay City in Matagorda County. Up for a vote was a contract with White Stallion Energy Center LLC for 25,400 acre-feet of Colorado River water, or about 8.3 billion gallons per year, an amount equivalent to 15 percent of Austin's annual water consumption.
Environmentalists, rice farmers, fishermen and a smattering of elected officials packed the hearing room at LCRA's Lake Austin headquarters to urge a delay or rejection of the water contract. They can count the delay as a victory.
"Even though they haven't denied it yet, we're glad they're taking their time to look into the serious implications of this coal plant request" said Lydia Avila with Sierra Club. "We're confident that when they look at the facts that this is a bad deal for Texans they will reject it."
A report by the Sierra Club contends that LCRA is promising water that it doesn't have. The result, the report says, is less water for agriculture, recreation on Lakes Travis and Buchanan, and diminished environmental flows to critical habitat in the Matagorda Bay estuaries.
But LCRA says it has plenty of water left. The water authority estimates that it would have 86,000 acre-feet of "firm supplies" uncommitted during a drought as bad as that of the 50s.
"We are confident that we do have firm water to sell and that we have an obligation to make that water available," said Tom Mason, the outgoing LCRA head.
(Mason is being replaced with Becky Motal, a long-time LCRA employee and a former chairwoman of the Travis County Republican Party.)
LCRA has long insisted that it must sell water to anyone who can prove a "beneficial" use, a broadly-construed term. Environmentalists say there's nothing in the law saying as much, and that the authority uses that as an excuse to continue reckless pro-growth policies.
In fact, the staff pitched the deal as potentially beneficial to the whole river basin. Under the contract, White Stallion would have to cough up $55 million to build a 5,000 acre-foot reservoir near their coal plant. The idea is to capture river-water from rainfall below Austin instead of further draining the Highland Lakes or touching the supply for irrigators. LCRA said it also has the option of "oversizing" the reservoir to store additional water for other coastal customers.
But Matagorda County Judge Nate McDonald – who once was in favor of White Stallion – warned the board of rushing a complex decision. The final contract, he said, has only been public since Friday. "Certainly that's not enough time to go in and make the call on something that's going to have a 55-year effect on the Colorado River basin," he said.
The White Stallion deal has attracted intense interest from rice farmers in Matagorda County, who are "interruptible" customers of LCRA. The farmers can be cut off if supplies get too low in the Highland Lakes. In late 2009, the coastal rice industry had a near-miss disaster when the LCRA board came close to cutting off their supply. Luckily, it rained and the lakes filled back up. But, two short years later, and this drought is once again bringing into focus the tensions up and down the river basin.
Several speakers pressed LCRA on why its staff had failed to consider the effects of climate change. Public Citizen's Ryan Rittenhouse suggested that the droughts of recent years could signal a permanent shift in the Central Texas climate.
"What happens if we never see a recovery of the Highland Lakes?," he asked. "What does that mean looking forward?" We are, he said, "literally scraping the bottom of the proverbial barrel."
Of course this is about more than just one industrial facility in one river basin. The White Stallion coal plant is a major flashpoint in the Texas coal wars. More than any other state, Texas has doubled down on coal despite its enormous contribution to climate change, mounting evidence of its health costs and stiffening smog standards.
However, LCRA head Tom Mason warned speakers away from a broader discussion.
"This is a request for a water supply contract from a public water provider," he said. "It is not a request to conduct a referendum on whether a coal plant should be built… That is not our job."
Technically, of course, Mason is correct. LCRA has no obligation to consider, for example, the environmental or public health effects of a coal power plant. But the decision today is a referendum on LCRA's response to the realities of explosive population growth, increasing water scarcity and the climate threat. It remains to be seen whether it's Business As Usual.