Water and Coal Don't Mix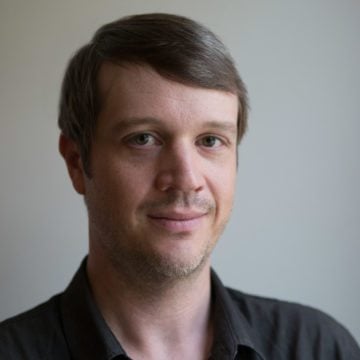 "If we cut their water off, we cut their head off."
-Bay City rice farmer
Here's an interesting, if inevitable, development in the Texas coal wars. Bay City Tribune:
Matagorda County rice farmers and representatives from Public Citizen have formed action groups to oppose the progress of White Stallion Energy Center.
White Stallion is the 800-megawatt coal plant slated for a tract of land outside of Bay City. The developers plan to consume water (about 22,000 acre-feet) from the Colorado River, a river that is under increasing stress from the Central Texas population boom and merciless drought.
The coastal rice farms require enormous amounts of water themselves, several hundred thousand acre-feet per year. The farmers had a scare late last year when the LCRA considered cutting off water for the 2010 rice crop. They dodged a bullet when LCRA backed off and the drought lifted. Nonetheless, the crisis evidently focused the issue in their minds.
Smitty Smith, Public Citizen Texas director, and Ryan Rittenhouse, Public Citizen Texas coal block assistant, offered their help to work with farmers in any action they chose to take to oppose a White Stallion LCRA firm water permit.

"Talking with a bunch of people around here, they suggested that perhaps the biggest economic impact of this plant would be on the rice farmers and the associated agricultural industries in this part of the world," said Smith.

"As we began to take a look at story after story coming out about the drought, it became pretty clear to us that the impact of this, in terms of the local community, was probably going to be felt most in terms of what it did to ya'll by interrupting your water flow and your ability to continue growing rice in this part of the world."

Smith explained that White Stallion, along with two other proposed power plants – STP's expansion in Wadsworth and a similar coal-fired plant in Corpus Christi – would pull well over 100,000 acre-feet of water from the lower Colorado river basin per year.

According to LCRA statistics, there are only 43,000 acre-feet of unreserved firm water in the river basin, White Stallion would remove 36,000 acre-feet alone

"When you get more industry down here that wants firm water, eventually, they're going to take it from us," said Paul Sliva, Matagorda County rice farmer.

"The problem is fresh water is too rare to use to create power with. That's our problem. There's just not enough fresh water. If they want to use brackish water then that would be better."

[…]

Harley Savage, Matagorda County rice farmer, said he thought opposing the water permit would be the best way to stop the energy center's progress.

"If we cut their water off, we cut their head off," he said.
Just three years ago, water was hardly discussed as a controversy in siting new coal plants. Now it may very well be the Achilles' Heel for some of the projects
As Smith points out, opponents are unlikely to beat the air permits in front of TCEQ, an agency that's never seen a coal plant it didn't like. LCRA, however, faces an increasingly complicated and delicate balancing act allocating the river's water.
If enough powerful interests up and down the river basin can be aligned against White Stallion, the uncertainty – something investors and financiers hate – could zap the deal.