This Week In Coal
NULL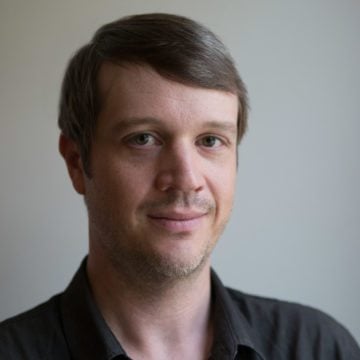 In case you haven't seen it, I have the cover story in this issue of the Observer. The story, "Coal Star State," deals with the so-called "second wave" of coal plants underway in Texas. As I note in the article, not much attention is being paid to the air pollution, water, and climate consequences of building 12 new coal plants.
You'd think the biggest boom in new coal plants in any state in the Union would draw more attention from the state's dailies. But, alas, no.
I'm going to make an effort to keep up with developments in the Texas coal story and place periodic updates here. Let's kick it off with three news items.
1) The Texas coal rush continues unabated. The Texas Commission on Environmental Quality surprised no one this morning by advancing a permit for NRG Energy's new 800-megawatt coal-fired power plant near Jewett, Limestone County. The commissioners didn't actually issue the permit today, instead ordering the TCEQ staff to make some changes before they take it up again on December 9th.
The TCEQ commissioners have a perfect record of approving new coal plants even in cases where administrative law judges have recommended denial of the permit. By my count, this is the seventh coal plant (out of a total of 12 statewide) that has received an air permit. In other words, coal opponents only have five plants left to challenge in TCEQ's administrative process.
I couldn't make the hearing but Reuters reported that TCEQ "will require NRG to incorporate certain changes in the permit before considering a final order next month."
The administrative law judges had recommended that the permit be issued but suggested that NRG reduce emissions of nitrogen oxides (ozone precursor), particulate matter, and carbon monoxide.
It's important to note that environmental groups got NRG to commit to some major pollution offsets. Last year, for example, the company agreed to offset 50% of the plant's carbon dioxide, the main greenhouse gas, at least until federal climate legislation kicks in.
2) The Obama EPA is tightening up air quality standards, pollutant by pollutant. Between now and 2011, EPA is expected to revisit six major pollutants.
Individually, the new rules may not have a huge effect on Texas industries. But, collectively, the stricter standards could spell trouble a few years down the road, particularly for coal plants, increasing construction and operating costs and presenting additional regulatory hurdles.
This week, EPA proposed to tighten the limits on short-term sulfur dioxide, which can cause breathing problems, especially in children, the elderly, and people with respiratory problems.
Currently, polluters only have to comply with limits based on a 24-hour period even though health problems arise primarily from short-term exposures.
The 17 existing coal plants in Texas are responsible for around 77 percent of all SO2 emissions in the state, so you can imagine where the cuts are going to come from.
Next up: ozone. In December, EPA will probably propose to lower the ozone standard from 75ppb to 70ppb, a level that's more in-line with the recommendations of the agency's scientific advisors. The new standard would probably put more Texas cities, such as Waco, Austin and San Antonio, in noncompliance.
Dallas-Forth Worth, already struggling with the current smog standard, "might have to cut ozone 16 percent to 25 percent from current levels," according to an analysis by the Dallas Morning News.
Also coming down the pike are new rules for particulate matter, nitrogen oxides (an ozone precursor), coal ash, and mercury as well as implementation of a new lead rule passed in January.
"Few folks are aware of all that's going on but a tidal wave of new regs are coming down the federal pipeline and will hit coal plants over the head pretty hard," wrote Neil Carman, an air scientist with the Lone Star Chapter of the Sierra Club, in an email.
"Right now, only 1 of 7 of these looming EPA regs are in effect yet and have no impact yet on the TCEQ's permitting process but that's about to start changing soon."
3) The LCRA board decided today to not put a moratorium on new water contracts, even though the Highland Lakes are still at half capacity and there is no guarantee that the drought will come to an end.
That's good news, though, for the developers of the White Stallion Energy Center, a proposed 800-megawatt coal plant near Bay City. If built, White Stallion will consume about 36,000 acre-feet of water from the Colorado River each year. Opponents of the plant argue that that water, if even available during severe drought periods, should be reserved for cities or rice farmers.
Just a few years ago, water wasn't really a hot topic in the coal debate. But this drought and increasing awareness of how overstretched river basins are has put the water issue on an almost equal footing with air pollution concerns. The Tenaska coal plant slated for a site near Abilene, for example, has run into intense opposition from locals who say the arid region can't afford to pony up any additional water.