The Texas Gas Industry's Potemkin Village Tour
Are industry and TCEQ undermining good science?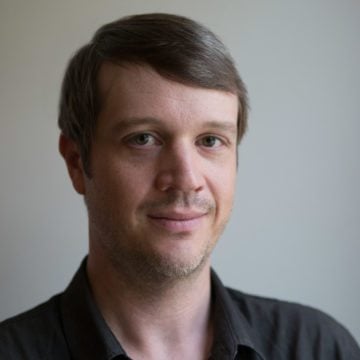 In May, we broke the story that TCEQ officials had suppressed information on elevated benzene levels from natural gas drilling activity in Fort Worth. After the story was picked up by other media, TCEQ promised to get its act together.
But documents obtained by the Observer show that the oil and gas industry is sabotaging even minor TCEQ efforts to study the problem… and the agency seems to be doing little to overcome the resistance.
Pollution from oil and gas activity has been a hot topic in Texas, especially after Al Armendariz – now the regional EPA administrator – estimated last year that the "oil and gas sector likely has greater emissions than motor vehicles" in the five-county Dallas-Fort Worth metro area.
TCEQ also conducted helicopter fly-overs of industrial sites along the Gulf Coast and in the Metroplex that detected large plumes of hydrocarbons. Later, agency analysts took a closer look at 20 of the sites and found that 14 of them were polluting above their permitted limits.
Some of the prime culprits are oil and gas storage tanks. In fact, TCEQ had to drastically increase its pollution estimates for tanks, from a factor of 3 to a factor of 11. With Dallas struggling to meet federal smog standards and growing concern about toxic emissions from gas drilling, there's a need for accurate and comprehensive data.
To its credit, TCEQ is putting a lot of money and time into studying the problem. But here's the catch…
Last year TCEQ commissioned Hy-Bon Engineering of Midland to go out in the field and directly measure emissions at 36 tank battery sites and compare that data to what the models predicted. The $200,000 study itself is not earth-shattering. But the way it was handled speaks volumes about the power dynamic between the state environmental agency and the oil and gas industry.
The agency bent over backwards to accommodate the sensitivities of industry. "All participation by industry was voluntary, confidential, and anonymous to the TCEQ," wrote agency spokesman Terry Clawson in an email to the Observer. "The agency was never told the location or ownership of any of the participating sites."
Nonetheless, Hy-Bon got very little cooperation. In a draft report to TCEQ, Hy-Bon wrote (and TCEQ deleted the struck-through portion):
It should be noted that the project encountered significant industry reluctance to provide optimum test sites, despite the assurance that all data would be absolutely confidential, and no company names or locations would be provided in data set. As a result, the survey team was often driven past tank batteries venting large amounts of gas, only to be taken to the "TCEQ Study Site," which had very low production volumes, and resultant low volumes of vent gas.
Here's a screenshot of the edits made by TCEQ.
With the industry in full control of selecting the survey sites, the project evidently turned into a Potemkin village tour. Hy-Bon is trying to convey that in plain English but evidently TCEQ won't let them go that far, deleting the most damning passage.
To critics of TCEQ, it's evidence that the agency hasn't distanced itself from the industries it regulates.
"These are public resources being used to answer questions that are of interest to the public," notes Ramon Alvarez, senior scientist with the Texas office of the Environmental Defense Fund. "TCEQ is undercutting their own effort by allowing the contractor to be steered away from the sites they want to go sample. There's an issue here about the stewardship of public funds and doing good science."
Why did TCEQ delete that rather important passage? Why didn't TCEQ make sure that appropriate sites were made accessible to Hy-Bon? Was TCEQ aware at the time of Hy-Bon's site visits that they were being steered away from the sites they wanted to visit? Did Hy-Bon communicate this information to the agency in any way?
I ran these questions (and others) by TCEQ spokesman Terry Clawson but did not receive a direct response. The closest I could get was: "All participation by industry was voluntary, confidential, and anonymous to the TCEQ.  The agency was never told the location or ownership of any of the participating sites." I think Clawson is trying to suggest that there was no way for the agency to intervene because they wouldn't know who to intervene with.
(If you want to read my questions and Clawson's full reply, click here.)
Internally, TCEQ  acknowledged the whitewash, albeit in mild terms. In September 2009, John Jolly, a TCEQ staffer, analyzed the Hy-Bon report and concluded that the industry's lack of cooperation rendered the $200,000 effort virtually worthless.
Unfortunately it appears that the companies, based on the Hy-Bon final report, typically volunteered only low-flow tanks as subjects for study, depriving TCEQ of an opportunity to better understand the accuracy of commonly-used emission models.
Jolly said a follow-up study was "strongly recommended."
Ironically, oil and gas interests also cut the report down for only sampling low-flow tanks. The Texas Pipeline Association, for example, called the Hy-Bon report "unreliable" because it's "heavily skewed toward very low volume sites." They gut the science and then complain about bad science. Clever.
Evidently, it's hard to even find a contractor willing to stick their neck out and potentially offend the Big Boys. On another related project, which involved emissions testing of 10 tank batteries in DFW, a TCEQ staffer wrote in a May memo:
ENVIRON has gone through some tricky navigation of finding a subcontracting company willing to do the work for TCEQ, as several good contenders backed out at the last minute due to perceived disapproval from their client base and/or from the oil and gas industry.
State Rep. Lon Burnam, a Fort Worth Democrat who has called for a drilling moratorium in the Barnett Shale, said that he faults both TCEQ and the industry.
"I want to generously think the agency was trying to do their job but they are so insecure and dependent on industry for direction on virtually everything that they are doomed to failure a lot of times," Burnam said. "This is just one example."