Tea Time: Live-blogging the GOP Family Feud in the Texas House (Updated)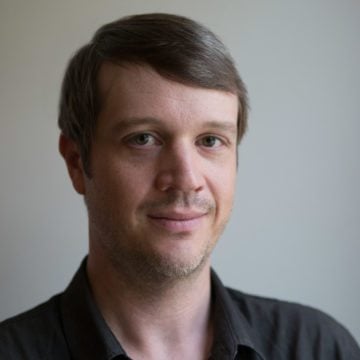 Update (11:05PM):
The picture has become much clearer. The hard-liners in the GOP have had a good night overall. Incumbent casualties include seven-term Vicki Truitt (who lost decisively to private equity manager Giovanni Capriglione, 62-38%), Tuffy Hamilton (lost to tea party oddball James White) and Rob Eissler (lost, out-of-the-blue, to a certain Steve Toth).
Charles Perry won handily in West Texas' HD 83, with over 70 percent of the vote. In perhaps the starkest contrast between tea party ideology and good ole boy pragmatism, incumbent state Rep. David Simpson crushed former state Rep. Tommy Merritt in East Texas.
Speaker of the House Joe Straus — hardly short on money and power — easily beat his opponent, Matt Beebe. But that's no consolation for losing several committee chairman, including Truitt, Hamilton and Eissler. So, "The Establishment" looks a little worse for the wear tonight. And the tea party, at least in Texas, proves to have some staying power.
Update (9:35PM): 
The night's still young but so far things look pretty good for the tea party faction of the Texas GOP. Private equity manager Giovanni  Capriglione is leading seven-term Republican and "liberal" Vicki Truitt. Freshman state Rep. David Simpson has a 60-40% edge on former state Rep. Tommy Merritt. I think we can safely call it for HD 83's Charles Perry, a freshman incumbent who has 71 percent of the vote right now against former state Rep. Delwin Jones, with a rather pathetic 29 percent. In the match of East Texas incumbency, Tea Party freshman James White is starting to shame Tuffy Hamilton; White leads 57 percent to Hamilton 43 percent with 28 percent of precincts reporting.
In something of a surprise twist, the chair of the House PublicEducation Committee, Rob Eissler, one of a handful of people in the Legislature who understands school finance, is losing to pool-company owner Steve Toth.
But, hey, Speaker of the House Joe Straus whooped Matt Beebe. So there's that.
***
Posted earlier: I'll be joining the Observer team in blogging and tweeting the primary as the results come in tonight. In particular, I'll be watching to see how tea party candidates perform in some marquee Texas House races.
Of special interest to me are:
House District 7: David Simpson vs. Tommy Merritt — Will the voters keep the Constitutional Calvinist or send the backslapping Tommy back to the pork barrel?
House District 19: James White vs. Tuffy Hamilton — Skinny, extremely conservative black man and a porcine, merely conservative white dude from Deep East Texas. Both are incumbent state reps. Should be interesting.
House District 83: Charles Perry vs. Delwin Jones — Tea Party fave Perry beat Jones in 2010 in a major upset. Jones woke up from his nap.
House District 98: Challenger Giovanni Capriglione, who runs a private equity firm, is running against the "liberal" (ha!) Vicki Truitt, a seven-term Republican.
House District 121: Joe Straus vs. Matt Beebe — Far-right kneecapper Michael Quinn Sullivan, of Empower Texans, has a lot riding on this race. Beebe probably won't unseat Straus, the speaker of the House, but if it's close at all Straus could come off looking weak.