Subduing the Mob
NULL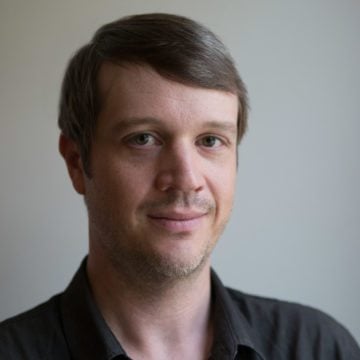 On the first Saturday in August, right-wing protesters overran a meeting on health-care held by U.S. Rep. Lloyd Doggett at an Austin supermarket. The "mob," as the Austin Democrat called it, wasn't in the mood for dialogue. They drowned everyone else out with chants of "Just Say No." Some carried signs linking health-care reform to Nazism. One brought a picture of a tombstone with Doggett's name on it. The congressman was harangued all the way to his car.
The ugly incident was one of many across the nation in August. The mob scenes were organized and promoted, at least in part, by insurance company-funded "Astroturf" groups eager to shout down mostly Democratic members of Congress at town hall events. Some have canceled future discussions, citing safety concerns. Meanwhile, reform advocates fear that a sustained right-wing uprising during the August recess could derail health-care legislation in Congress.
Doggett vowed not to be deterred. A week after the supermarket incident, he held another town hall outside CommUnityCare, a not-for-profit health-care clinic that serves a low-income, largely minority clientele. Doggett's second try was spirited but civil, with reformers outnumbering the Just-Say-No crowd about 2-to-1 and refusing to be shouted down.
At the clinic's invitation, Doggett and U.S. Sen. John Cornyn, a Texas Republican who has warned that President Barack Obama's reform might lead to a "single-payer, Washington-run system," attended a press event before the town hall. Cornyn left after the event, driving away in an SUV as protesters in the Doggett camp booed him. Outside the clinic, about 200 people stuck around for Doggett: a mix of local Democrats, progressive activists, "tea party" types, Ron Paul libertarians, and a smattering of fans of Austin radio host and conspiracy theorist Alex Jones.
"After what happened last Saturday, I figured Lloyd needed some help," said Kent Johnson, who carried a sign reading, "Insurance Costs Doubled Under Bush/The Right Did Nothing." Of the protesters who attempted a repeat of the supermarket uprising, Johnson said, "They tried, but they were outnumbered."
Doggett supporters fanned out in front of the speaker's podium so they could cheer him and others who spoke for health-care reform. When the "anti" crowd tried to drown out Doggett with cries of "socialism" and "just say no," self-appointed enforcers pushed back with forceful shushes. Thirty-five-year-old George True used a bullhorn to tease the anti-reformers. He said he learned the tactic as an activist in Washington, D.C. "Everyone's scared of public speaking, so you mock them," he said.
The format helped defuse tension. Each side took turns asking Doggett questions over a loudspeaker.
A Travis County Republican precinct chair asked about the alleged $1.6 trillion price tag of one version of the legislation. Another woman said she's "just scared." The health-care reform crowd brought the debate back to Earth. One man said he had run through three insurance policies for his sick wife in three years as premiums soared 67 percent. Even the militia types in the back, waving a "Come and Take It" flag, found that hard to jeer.
One man asked the congressman about the "ObamaCare" rumors, such as the one about euthanizing seniors. "There are many people in this country who have died because they don't have health insurance," Doggett said. He called the rumors "absolute nonsense."
Single-payer advocates, who've dogged lawmakers at public events for years but received scant press attention, also made their mark. Doggett said he was open to a single-payer system, but that Obama had taken that option off the table from the outset.
At the end, Doggett seemed pleased. "I think we've had a reasonable dialogue this morning," he said. He walked to his car with only his aides in tow.