State Board of Education Plans Mexican-American History Course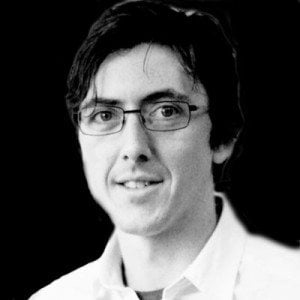 A version of this story ran in the January 2014 issue.
Last fall, hundreds of protesters gathered at the University of Texas at Austin after a student group announced it would stage a game of "Catch an Illegal Immigrant" around campus. The local Young Conservatives of Texas chapter was planning a human scavenger hunt, with targets wearing "illegal immigrant" buttons, but canceled the game after receiving criticism from across the country.
The same day, just a few blocks from campus, Houston author and activist Tony Diaz stood before the State Board of Education to offer a modest suggestion: The students who'd organized that "game" just might have benefited from a class that instilled a little cultural sensitivity. The game, he said, was "proof that we need Mexican-American studies in Texas."
The timing was coincidental. Diaz, who is also director of intercultural initiatives at Lone Star College, had been planning his speech and rallying supporters well before the "catch an immigrant" fiasco blew up.
The State Board of Education was deciding what courses will be necessary for new graduation requirements the Legislature passed last session. Those changes have been controversial; there's been strong resistance by Latino advocacy groups, among others, to eliminating courses like Algebra II—generally seen as important college preparation—from basic diploma requirements.
But Diaz saw a fresh opportunity in the turmoil. One provision of the law, he noted, adds a "community engagement" aspect to school district evaluations. Adding Mexican-American studies to graduation requirements, Diaz told the board, would go a long way now that more than half of Texas' students are Hispanic.
But a few board members were skeptical. Diaz made public a conversation he'd had with Houston Republican Donna Bahorich before the meeting. Bahorich wondered, Diaz said, whether Mexican-American literature would be "as intellectually rigorous" as British literature.
"These courses don't exist," Georgetown Republican Tom Maynard told Diaz at the meeting, "but the school district has the capacity to create the course." A handful of schools already offer them, in fact.
"I would beg you," Diaz responded, "to hear our community say that it should be listed explicitly."
His appeal was answered the next day, when Ruben Cortez, a new board member from Brownsville, submitted Mexican-American history to the state's list of new social studies courses to develop. Before joining the board, Cortez had watched from afar as a hyper-political State Board of Education tried to scrub the history standards of figures like labor organizer Dolores Huerta. Cortez told the Observer he was amazed by the board's response. "Nobody raised an objection to my request. I was kind of speechless, everybody just stayed quiet."
Cortez sees the board's acceptance of his proposal as a sign of greater cultural sensitivity, and he's looking forward to the next potentially divisive step in the process: nominating experts to help design the course. That's all still a ways off—Mexican-American history is now just one of many on the board's "wish list" for the future—but the board should advance its plans for those new courses in its meeting later this month.
University of Texas history professor Emilio Zamora says this is the biggest advance in Mexican-American studies education in a decade. A 2003 law authored by state Rep. Roberto Alonzo (D-Dallas) allowed community colleges to offer Mexican-American studies programs. Now Cortez and the rest of the board are poised to do the same thing for Texas' public schools.
Along with its relevance to the millions of Hispanic students in Texas schools, Zamora says, a Mexican-American history course is a good way for students to develop a better understanding of broader themes in U.S. history and understand "that our national history includes multiple histories," he says. "I think that's an important justification that people don't really talk about."