Seeing the Light
NULL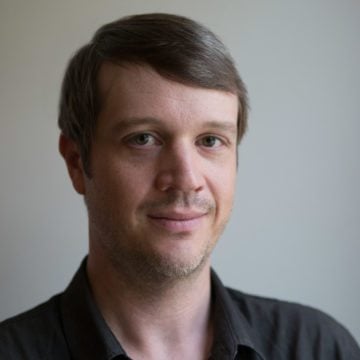 Hundreds of people in border colonias are finally receiving electricity, running water and sewer service after decades without these basic utilities.
The relief comes after the Texas Legislature lifted a little-known prohibition on utilities for certain residents of colonias—makeshift communities with some of the highest poverty rates in the nation. Some 400,000 people live in Texas colonias, mostly along the border from El Paso to Brownsville, though only a small fraction of them suffered under the prohibition.
In the 1990s, the Legislature pushed through reforms aimed at stopping the proliferation of colonias. The effort succeeded in slowing their growth and provided funding that brought sewer service and water to many communities. But in their zealousness to halt new colonias, lawmakers also made life unnecessarily hard for some residents. One facet of the law—modified in the 2009 legislative session—effectively barred people from connecting to the electric grid or being eligible for water and sewer service. The law mandated that communities couldn't receive these services unless their property was platted—a process that legally defines a property's boundaries.
However, unscrupulous colonia developers often did little more than draw subdivisions on a piece of paper, setting the stage for an expensive and time-consuming replatting process. Many landowners never replatted, which deprived them of basic services.
The law led to absurdities. In Webb County, certain lots dating to the 1800s couldn't get utility services, says Rhonda Tiffin, director of the county planning commission. In La Presa colonia, near Laredo, some families who bought homes connected to the grid had their electricity disconnected because the "right" to power attached to the homeowner, not the property itself. (See "Let There Be Light," Aug. 8, 2008.)
After failed attempts in previous legislative sessions, Tiffin and other colonia advocates finally managed to overcome the Legislature's hard-line policy on colonias. The legislation, Senate Bill 2253 by Sen. Judith Zaffirini, a Laredo Democrat, took effect on June 1.
"We asked for this change in law, but oh my God, we're inundated by people," says Tiffin. "It's phenomenal."
In Webb County, Tiffin estimates that six or seven previously ineligible colonias can now get water, sewer service and electricity. Tiffin previously had to reject half of all applications for services. Now the approval rate has reached 90 percent, she says. So far, 50 homes have received approval for services from the Webb County Commissioners Court, with more to follow.
"I think this makes believers out of the people [in colonias] and those working to change the Third World conditions out there," says Israel Reyna, branch director of the Laredo office of Texas RioGrande Legal Aid. "I think the entire nation benefits from raising the standard of living in the colonias. It is a great leap forward."