Reality-Checking Rep. Gene Green
NULL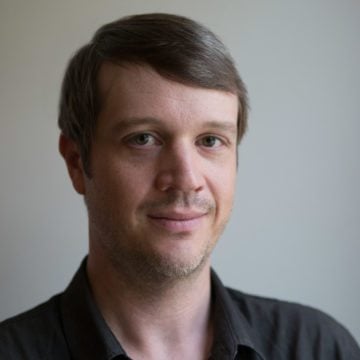 Last week, Paul Burka typed up some of his conversations with congressional Blue Dogs Chet Edwards and Gene Green. The two Texas Congressmen discussed their objections to the climate change bill that cleared the House in July. Green, who represents the petrochemical-intensive Port of Houston, voted for the legislation after wringing concessions for refineries from the House leadership. One of Green's comments struck me as very peculiar but indicative of a troubling U.S. mindset.
On a trip to Bolivia, he spoke with the president [Evo Morales], who complained that the United States was not controlling [greenhouse gas] emissions. One of the first things Green had noted upon his arrival was a giant plume of smoke from burning tires. "Bolivia has a lot of problems," he told me, "and I don't think carbon emissions in the United States is very high on their list."
Really? Green saw burning tires and that somehow led him to believe – despite the statements of Morales – that Bolivia isn't concerned about climate change? (Note: I'm willing to entertain the idea that Burka may have left out a portion of the interview that would explain this logical trainwreck.)
Regardless of what you think about Evo Morales – the first elected indigenous leader of Bolivia, a majority Indian nation – the Bolivian government has been absolutely clear in its position: The brunt of climate change will be, and is, borne by the world's poor. Morales and other poor nations are calling on western countries, the U.S. in particular, to dedicate some of their GDP to helping poor nations, with their tiny carbon footprints, adapt and mitigate global warming impacts. To Bolivians, it's a matter of eco-justice.
Sasha Chavkin, a journalist friend of mine from New York, spent some weeks in Bolivia researching devastating floods caused by the melting of glaciers in the Andes. As he found, the connection between the loss of life and property in Bolivia and the historical greenhouse gas emissions in the U.S. is not lost on Bolivians. I asked Chavkin for his thoughts on Green's statement.
Representative Green needs to brush up on his climate science. In both 2007 and 2008 Bolivia saw hundreds of thousands displaced in its Amazon lowlands by worsening floods that [the Intergovernmental Panel on Climate Change] has linked specifically – down to the river basin in which they occurred – to the effects of climate change. The glaciers that provide the water supply for the capital city, La Paz, are expected to be gone by mid-century. Changes on this scale aren't caused by burning tires in Bolivia, they're caused by burning coal and oil ever since the Industrial Revolution.

President Morales, it might be said, has also offered some choice words about the mitigation challenge facing the industrialized world. "I would like to say with great sincerity that we are sorry," Morales stated in New York at a UN Summit on Climate Change, "if there are certain countries that feel negatively affected by the survival of my country and the survival of indigenous people."
Green, of course, represents Houston, Texas not La Paz, Bolivia but is it too much to ask our political leaders to have a modicum of understanding and empathy for the victims of climate change around the globe?