Once Again, School District Shuts Down Tax Break for Gas Exporter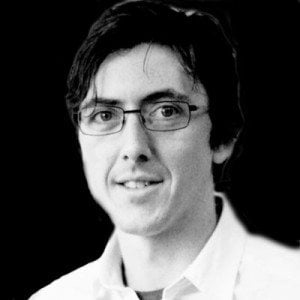 In March, the Observer featured a deep dive into a little-known tax incentive program that lets global giants such as Exxon and Dow Chemical pocket billions that would otherwise help fund basic state services — schools, health care, roads, any of the public resources that are often strapped for cash.
Fondly known as "Chapter 313" for its place in the tax code, the program stays out of the spotlight in part because it's administered by local school districts. The state comptroller has some limited oversight, but it's up to superintendents to negotiate the deals and up to school boards to approve them — and they almost always do. The state pays back any money they would lose from the tax breaks, so school boards have little incentive to stand in the way of industry. Such business-friendliness is, after all, what the Texas Miracle mythology is built upon.
Point Isabel ISD is the rare district to say no. In September 2015, its school board unanimously shot down an application to help Annova LNG build a mammoth export terminal for liquefied natural gas along the Brownsville Ship Channel. The decision was a huge win for Save RGV From LNG, a movement of local residents and environmentalists who've spent years warning their neighbors about the environmental and ecotourism hazards such an export facility could create.
The threat that loomed after that vote was that four other companies have also leased land along the channel for LNG terminals, and could come calling on the school board at any time for a multimillion-dollar tax break. Activists wondered after that vote, Would the school board stick its neck out again when the next company came around?
The answer, we learned this week, is yes.
Tuesday night, the Point Isabel ISD considered another application for a Chapter 313 deal for an export terminal, this one from NextDecade, LLC, and its Rio Grande LNG terminal. Under the terms of the deal, the school board would have kept the terminal's taxable value artificially low for a decade, saving the company millions.
School board members shot it down 4-2.
Once again, activists filled the school board meeting room with anti-LNG signs, this time urging the board to "shred" the tax break application.
Chapter 313 was created as a way to lure business that would otherwise go to another state. But that's hardly how it's worked in practice. For instance, the East Texas Electric Cooperative won a Chapter 313 tax break for a power plant it was never going to build anywhere but Texas. What makes the Brownsville Ship Channel such an enticing export site is its proximity to natural gas production in South Texas.
And sure enough, immediately after their school board rejection in 2015, Annova officials promised they'd move ahead in South Texas without the break — a signal that Texas was in no danger of losing this business to another state. On Thursday, NextDecade officials announced they, too, would soldier on without without a deal from the school district. Its Rio Grande LNG terminal would sit just across the ship channel from Annova's, and it has already announced a partnership with the University of Texas Rio Grande Valley.
"NextDecade is passionate about inspiring today's youth," CEO Kathleen Eisbrenner said in a statement announcing the agreement in August. "We support STEM education programming and have placed special emphasis in the Rio Grande Valley region."
This week's school board vote offered NextDecade another great opportunity to support local students — by paying its fair share of taxes for public education.