Perry Tightens His Grip on TCEQ
NULL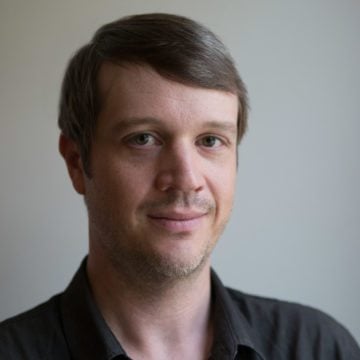 The old saying that "the fish rots from the head" seems almost tailor-made for the Texas Commission on Environmental Quality.
In Gov. Perry's almost nine years in office, he has achieved close to a 100% success rate in appointing TCEQ commissioners who go out of their way to side with "customers" – as TCEQ refers to the polluting industries they regulate – over citizens and the environment.
Name the high-profile issue – cement kilns, coal-fired power plants, radioactive waste dumps, big city air quality concerns, lead-spewing smelters, etc, etc – the Perry-appointed commissioners almost always favor the monied interests.
The pro-industry orientation is not just limited to the commissioners. The TCEQ is a vast environmental agency, the second-largest in the world by some measures, and is constantly faced with complex policy, scientific and legal questions.
Yet, Perry's commissioners have tended to fill top management positions with individuals who have minimal scientific background or are flat-out political cronies.
The last executive director, Glenn Shankle, had no formal training in environmental policy or science-based regulation (in fact, he didn't have a college degree) but frequently saw fit to overrule administrative law judges and his own technical staff.
In one highly controversial instance, he overruled a team of TCEQ geologists and engineers who, after years of studying the issue, told Shankle that a radioactive waste dump could not and should not be sited in West Texas.
Shankle overruled his staff anyway, ordering them to write a license for the company.
Months later, Shankle left the agency and went to work as a lobbyist for that company, Waste Control Specialists, which is owned by Dallas billionaire Harold Simmons and major donor to Rick Perry's campaign and other Republicans.
This is a long way of introducing the latest high-profile hire to TCEQ management. Meet Zak Covar.
The Statesman's Asher Price has the goods:
Now Perry's former environmental policy adviser, Zak Covar, has the job of deputy executive director of the Texas Commission on Environmental Quality.

Covar's promotion, made by the executive director of the agency, is another stage in his meteoric rise. It also raises questions about the interplay of politics, policy and personnel at the state agency.

[…]

Covar began his career clerking for the House Environmental Regulation Committee and then advised Perry from 2005 to 2007, defending, among other things, the governor's stance that scientists were still debating global warming.
The chairman of the House Environmental Regulation Committee at that time was Rep. Dennis Bonnen (R-Angleton), who earned the nickname of "Dennis the Menace" for his meanspirited attacks on any environmental legislation.
Price correctly, if too gently, calls Covar's career path "meteoric." The guy earned a bachelor's in poultry science from Texas A&M; worked for a few years for politicians hostile to science and environmental concerns, and then suddenly was made second-in-command at the nation's second biggest environmental agency.
I'm not questioning Covar's intelligence or skills but I'm not sure that resume qualifies him for the job. Unless it's loyalty that's the main, if only, job requirement.
He then went to work at the Texas environmental agency as the executive assistant to Commissioner Bryan W. Shaw and in June 2008 made the jump over to the agency's staff side, as assistant deputy executive director.
Perry recently elevated Shaw, yet another global warming denialist, to chairman of the TCEQ. Shaw's confirmation almost went down in flames during the Lege session as Democrats accused him of being a lapdog for polluters.
Covar's "legislative insight and knowledge of environmental issues were great assets," said Shaw, who was named as chairman of the commission last week as part of the shake-up at the top of the agency.

"While Zak served in the governor's office he did an outstanding job of advising the governor on natural resources issues," said Perry's spokeswoman Katherine Cesinger.

But Covar's rise to the second-in-command job, where he will be chief operating officer at the 2,900-employee regulatory agency, puts a focus on one of the issues that the agency has grappled with: How to balance environmental regulation and economic development.

Covar, who has worked for policymakers who tend to be more sympathetic to economic development, said it's possible to achieve a balance.