Perry Flexes His Faith to Kick Off National Day of Prayer
Deliver America from the godless 'Oops' Times of today, governor prays.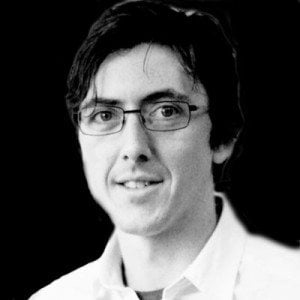 Rick Perry came before a devout crowd this morning, relaxed, well-dressed and in good spirits, to kick off a nationwide campaign with a prayer gathering in Texas.
That much may sound like a scene from nine months ago, but it happened just this morning.
Instead of the tens of thousands fasting at Reliant Stadium last summer, Perry spoke to a crowd of 600 who scooped up scrambled eggs in an Austin Doubletree Hotel ballroom. This time, the campaign is the National Day of Prayer, a 61-year-old tradition in which Perry has played a recurring bit part.
Perry's star may shine a little dimmer now in some circles after his brief slapstick dance across the national stage. But, today, he was among friends.
And his message hasn't changed much either since the day he joined in prayer to restore God's place leading the nation.
"I pray for America to go through another period of enlightenment," Perry said. He prayed that America will be able to look back one day on the times we're living in and see, "that's the 'oops' moment."
He stuck with it for a bit, departing from his prepared speech to really drive home that image of a regular guy, prone to screw-ups like the rest of us, seeking forgiveness from above.
"Every one of us has 'oops' moments every day," Perry said. "America may not forgive you for it, but God will."
Judging by the warm reception he got from the crowd, this was one room that didn't want to hear his apologies.
"Without God in your life, what a hollow existence it would be," he said.
But the day wasn't just about putting God in your life, but in the life of everyone else, too: your neighbor, sure, and your local school principal, your taco purveyor, commanding officer, newscaster, you name it. This was not about the ecumenical "National Day of Prayer" passed by Congress in 1952, but a narrower event promoted by the National Day of Prayer Task Force, a group led by Shirley Dobson, with ties to Focus on the Family and other big-name conservative evangelicals. The task force's prayer day efforts were embraced by Ronald Reagan and both presidents Bush. Like Bill Clinton, President Obama has opted for more inclusive national prayer days, leaving the group feeling snubbed.
They pray that the "seven centers of power" will fall into God's hands—a slight variant of the "Seven Mountains" of society approach used by the New Apostolic Reformation movement—the folks that threw such support behind Perry and The Response last fall.

Nick Vujicic, who was born with no arms or legs, delivers a call for fellow Christians to win their neighbors' souls for God.
Perry got a warm enough welcome, but even he couldn't compete with the morning's big speaker Nick Vujicic, the 29-year-old Australian preacher born without arms or legs. Vujicic has built a motivational ministry around his own story of finding purpose in God—and made tabloid headlines earlier this year when he was spotted on the beach with his wife on their Hawaiian honeymoon.
This morning, he considered the plight of this nation, and that of his birthplace.
"Australia is an atheistic country," he said. A few in the audience gasped. He lives in Los Angeles now, and he says even that's a step closer to holiness. "Here, I think there is something going on, a stirring of hearts I've witnessed across the nation."
Vujicic took Perry's line about the hollowness of a godless existence, and did him one better. "You can have the best economy in the world, yet have a hollow existence." We must pray, he said, "that the keys to this nation get given back to the Lord Almighty."
That was the idea all the way through. The audience shouted the words "UNDER GOD" in the Pledge of Allegiance. Ed Horne, CEO of Wilshire Homes, emceed the prayer event, which closed with a round of prayers for all seven centers of power, led by a representative from each.
"We're blessed to live in a country where capitalism allows us to own and operate businesses," offered Rudy's Bar-B-Q and Mighty Fine Burgers owner Ken Schiller in a prayer for the business realm.
Pflugerville High School principal Kirk Wrinkle prayed for the schools. Williamson County Commissioner Cynthia Long—who hasn't exactly cultivated a reputation for compassion—prayed for officials in government. More prayers followed for family, church and the military.
"I just pray for celebrities, Father, everyone in the media who is high profile," offered Kevin James, who works in the San Antonio Express-News' advertising department. He prayed that journalists may find truth and that celebrities won't scandalize the rest of us too badly by carrying on the way they do. "Let us not be offended by those who are not believers and do not know you and do not know truth," he said. "They do not know. They are blind people bumping into walls."
Tomorrow, the National Day of Prayer roll-out will extend across the country, including big Texas rallies in Hidalgo County and the Bell County Expo Center.
As he has in the past, Perry declared the first Thursday of May a "day of prayer" in Texas. While he was at it, he made Vujicic an honorary Texan, presenting the speaker with a giant framed proclamation.
Onstage, Horne welcomed the Australia-born California-dweller into our loving family at last: "You're in God's country now."

Perry joined Great Hills Baptist Church's David Kehrer and Central Texas NDP coordinator Evelyn Davison for "God Bless America," to close out the prayer event.