No Green Sweep
NULL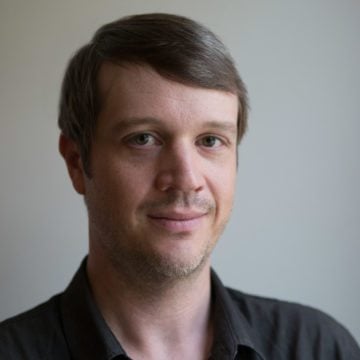 When green jobs guru Van Jones spoke at the Texas Capitol during the jam-packed Texas Energy Future: Green Jobs and Clean Power conference in mid-February, the state's environmental advocates might have been forgiven for pinching themselves. Jones' keynote address about achieving social justice by "greening" the economy came at a time of palpable optimism for the gathered crowd of students, lawmakers, renewable energy boosters and environmental activists—a crowd not necessarily accustomed to a speaking role, or even a friendly ear. A new president was already rolling back certain Bush administration policies and promising to restore the role of science in federal decision-making. Change was in the air in Texas, too. Not a revolution, exactly, but a thawing—a green glasnost—seemed to be underway at the Texas Legislature, a body not known for environmental enlightenment.
The House had ousted Tom Craddick, the conservative Midland oilman who had shown little but contempt for environmental issues, and replaced him with Joe Straus, a relatively unknown moderate Republican from San Antonio. One of Straus' accomplishments had been the 2007 passage of a bill that doubled the state's energy-efficiency efforts.
Craddick's lieutenants had kept good bills bottled up in committee; Straus stripped those lawmakers of their chairmanships. A few true-blue progressives even made it onto the House Environmental Regulation Committee, previously overseen by Rep. Dennis Bonnen, R-Angleton, who earned the nickname Dennis the Menace for his badgering of witnesses. Lawmakers responded to the new climate by filing a flurry of pro-environment bills. Perhaps more significant, the usual rash of bills punching holes in Texas' already-patchy regulatory net never materialized. Long used to fending off bad ideas, environmental and conservation groups suddenly found themselves playing offense.
Jones, who has since been named special adviser on green jobs with the White House Council on Environmental Quality, told his conference audience that Texans could lead the nation in building a green economy from the ashes of the old "gray" one.
"You've been the energy leader for 100 years," Jones said. "You can be the energy leader in a new way." He singled out three key areas primed for progress: wind power, solar energy and energy efficiency. "Here's the truth," he said. "Everything that's good for the environment is a job. Solar panels don't put themselves up, wind turbines don't manufacture themselves, homes don't retrofit or weatherize themselves."
That message dovetailed with the priorities of lawmakers of both parties. Even before the session began, legislators had signaled their focus on renewable energy, conservation and energy efficiency, and green jobs.At the top of the green team's agenda: jump-starting the state's fledgling solar energy sector. In the end, though, the session wasn't as sunny as many hoped.
Solar proponents looked to Texas' successful wind energy industry for inspiration. In 1999, the Legislature mandated that power generators install 2,000 megawatts of renewable energy capability—enough to power half a million homes. Seven years later, Texas had surpassed that goal and rocketed past California to become the top wind energy–producing state in the nation.
Advocates argued that what worked for wind would work for solar. A bill by Sen. Kirk Watson, D-Austin, would have required utility companies to develop 1,500 megawatts of non-wind renewable energy—from solar, biomass or geothermal sources—by 2020. Mindful that many of the wind turbines cropping up in West Texas are manufactured out of state, the legislation included a requirement that the Public Utility Commission devise a "made in Texas" incentive program.
While Watson's measure focused on utility-scale solar power stations, a related bill by Sen. Troy Fraser, R-Horseshoe Bay, was aimed at putting more solar panels and other renewable-energy devices on the roofs of homes, businesses and churches statewide. A small monthly fee attached to consumers' and businesses' electric bills would have raised up to $500 million for a rebate program.
Solar boosters even found common ground with some unlikely partners, including Rep. Warren Chisum, a Panhandle farmer, conservative Republican and chairman of the 108-member House Carbon Management Caucus. Chisum may not believe in global warming, but he does believe in sticking it to the feds. With the U.S. Environmental Protection Agency gearing up to regulate carbon, Chisum wants to ensure that Texas reduces its footprint on its own terms.
"Rather than wait for something to come down the pike from the federal government," Chisum told Newsweek in February 2008, "we should go ahead and enact something for ourselves, and not let a bunch of federal bureaucrats stuff something down our throats."
Chisum and the carbon caucus favor using tax breaks to get fossil fuel–burning industries to reduce their carbon dioxide emissions. One strategy involves the development of so-called clean coal power plants that capture carbon before it leaves the stacks.
Texas environmentalists are divided on the usefulness of that approach. Some note that the technology is costly and unproven. Others say all options deserve a place on the table. Either way, with Republicans pushing carbon capture and Democrats pushing green jobs, renewable energy and efficiency, veteran Public Citizen lobbyist Tom "Smitty" Smith said he was "suffering from a crisis of abundance."
"There are more good bills in the legislative session than I can keep up with," Smith told the Observer on Earth Day in April. "It is reminiscent of the 1991 legislative session when Ann Richards was elected and there was a wave of reform. This is the best session I've had in 18 years."
At least that's how it looked before the session's end, at which point "the program became roadkill on the voter ID highway," Smith said in June. In the final days of the session, House Democrats used a filibuster technique called chubbing to talk the highly partisan voter ID legislation to death.
Though Democrats succeeded in killing voter ID, they killed dozens of other bills in the process, including all the major renewable-energy and energy-efficiency legislation. The meltdown derailed the solar power legislation and an omnibus clean air bill by Sen. Kip Averitt, R-Waco, that included incentives for plug-in hybrid vehicles and a voluntary greenhouse gas registry. Legislators attempted a Hail Mary by rolling solar power incentives and other green bills into an energy-efficiency bill, but negotiations broke down in a "comedy of errors," said Cyrus Reed, a lobbyist for the Lone Star Chapter of the Sierra Club.
In the end, little progress was made on the environmental front. In hindsight, Smith gives the session a D+.
Rep. Mark Strama, D-Austin, worries that lawmakers' inaction might cause Texas to miss the renewable energy boat. "The maturation of the industry is going to accelerate in the 18 months before we come back here," Strama said. "We will come back here in 2011 a lot further behind than we currently are."
Despite disappointment over the Legislature's failure to pass any big environmental bills this session, there are reasons to remain cautiously optimistic.
"I think the good news is that when these big measures came to the floor, our position won," Reed said. He points to several key votes in which about two-thirds of the House—virtually all the Democrats and a bloc of moderate Republicans and Straus allies—backed the solar incentives bill, as well as measures promoting state purchases of low-emission vehicles and implementation of green building standards.
With such "broad-based support," those bills stand a good chance of being reincarnated next session, says Rep. Rafael Anchia, D-Dallas, a key negotiator at the end of the session.
More broadly, the Legislature has clearly shifted in recent sessions away from viewing environmental positions as extremist. "Thirty-five years ago, if you called yourself an environmentalist, you were considered a communist, and you couldn't get elected," Averitt told the Waco Tribune-Herald in December. "Now if you're not an environmentalist, you're a goober, and you can't get elected."
Of course a lot depends on how you define "environmentalist." The Texas approach, at least at the Capitol, is comfortable with policies that are perceived as market-friendly, that create jobs and that don't step on the toes of powerful interests. Texas pols, let it be said, are powerfully attracted to certain kinds of green. Cracking down on polluting industries—with their dollars and lobbyists—remains a Sisyphean task.
For example, a suite of bills aimed at toxic hotspots near petrochemical plants in Port Arthur, Houston and Corpus Christi went nowhere this session. Likewise, attempts to force the Texas Commission on Environmental Quality to consider the cumulative effects on air quality from new polluting facilities—a loophole that has made it difficult to bring the Dallas–Fort Worth area's air quality into line with federal standards—died on the vine.
And even talking about climate change is still considered taboo among some legislators. "The carbon caucus has one rule," Rep. Chisum has said. "We do not discuss global warming, because there's never an end to that discussion."
After a failed attempt in 2007, Sen. Watson did manage to pass a "no regrets" climate change bill, so named because the study required by the legislation can propose ways to reduce greenhouse gas emissions only if they save businesses or consumers money. Other similarly modest, commonsense ideas failed at the outset. Sen. Rodney Ellis, D-Houston, proposed that major state agencies consider how to adapt to climate change as part of their planning processes. That measure died in committee. Every Republican but Averitt voted against it.
The Texas Legislature may not care much about climate change, but crafty advocates have found a way to get at the issue in language even the oiliest lawmaker can understand.
"Putting the words 'climate change' in a bill may not help it pass, but putting the word 'energy' in a bill, even if it says 'renewable,' sounds pretty Texan," Strama said.
That strategy wasn't enough to get over the hump this session. But two years from now there's likely to be greenhouse gas regulation and a tightening of federal clean air and water standards. Texas will have little choice but to adapt. At least some of the solutions are likely to be found in the wreckage of the 81st Legislature.