Next Session, Mike Villarreal Hopes for 'Targeted' Education Wins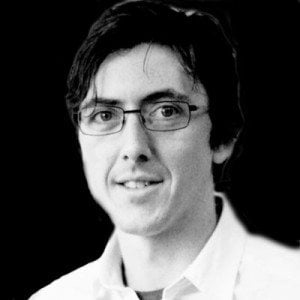 This is the second in a short series of posts checking in with legislators who'll be setting new public school policy in 2013 and beyond. Read the first: "Jimmie Don Aycock Wants to Think Positive and Fix These Schools."
From outside the House Public Education Committee, San Antonio state Rep. Mike Villarreal has become one of the Legislature's top experts on school finance over the last decade. He's pushed for more funding in public education, on an appropriations subcommittee covering education—though last year's was mostly a losing battle. Villarreal sits on the Joint Interim Committee on School Finance now too, his third select committee on funding schools.
He's promoted more funding in the Save Texas Schools rallies, and is an advocate for state-funded early education (another major casualty of last year's budget cuts). He also tried, controversially, to introduce a "parent trigger" law for San Antonio last session, which would let parents turn failing neighborhood public schools into charters.
Villarreal has criticized the effects of Texas' new standardized testing program, which is becoming a deciding factor in which students graduate from high school. "We've seen a narrowing of the curriculum so whatever's not tested gets sidelined," Villarreal says.
With the retirement of Houston Democrat Scott Hochberg, the glamorous title of top education number-cruncher is Villarreal's for the taking. Villarreal says it's a role he'd be glad to play. "It's something that I care about, have a passion for and I see a need, so I aspire to fill the void that Scott has created. Those are big shoes to fill," Villarreal says.
He's not new to this game. Without the members who've been leading the Legislature on public education, Villarreal is one of a handful of lawmakers planning to take on even more responsibility. "Definitely expect me to play an even bigger role in trying to shape the direction of public education," he says. "It is the most important challenge we face."
Republican leaders are already hoping to extend the austerity measures that cut billions from education, so putting any money back into schools is going to be tough—even though last session's cuts were supposedly temporary. While state courts consider the school finance lawsuits against the state, the Legislature isn't likely to overhaul the funding system. But Villarreal says there should be some ways to put money back into education.
"We are going to have more money than anticipated at the end of last session. We're going to have an overflowing Rainy Day Fund, so I think there's going to be an opportunity to make some improvements," he says. "But they're going to have to be targeted."
The two causes he's planning to push the hardest are early childhood education and college scholarships.
Today, Texas pays for economically disadvantaged students to attend half-day pre-kindergarten. Before last session, though, the state also offered grants for school districts to offer full-day pre-K. The Legislature cut that funding in 2011, but Villarreal hopes to put it back in next year. "It's what all the research tells us is where we should focus our resources," he says.
Eventually, he'd like to see Texas cover full-day pre-K for all students, but he says the half-day system is particularly hard on working parents. "The way it's structured today is almost a disservice to parents," he says. "You drop your kids off at 8, you gotta pick them up at 12?"
The other cause Villarreal wants to target next session is TEXAS Grants, the state's main need-based scholarship program. Last year the Legislature cut the program by a tenth, shutting out about 30 percent of eligible students. Villarreal estimated the funding level meant 30,000 students were losing out on money they're eligible for.
"We made commitments to our schoolchildren: if you…get into college, if the only thing keeping you back is your ability to pay, then we'll be there for you," he says. "Thousands of students have kept their end of the bargain. The state has failed to keep its."
So while Republican leaders won't be enthused about putting much money back into public education, Villarreal is hopeful that the next Legislature can mark a shift in tone, with room for small gains where the money matters most to students.
"We're gonna have a new crop of freshmen. We're gonna have different economic circumstances. And I think we're gonna have more Democrats," he says. "I think think we need to keep making more arguments that are based on data and are aimed at solving real problems."
Photo from Rep. Mike Villarreal's official Facebook page.