Last Gasp
NULL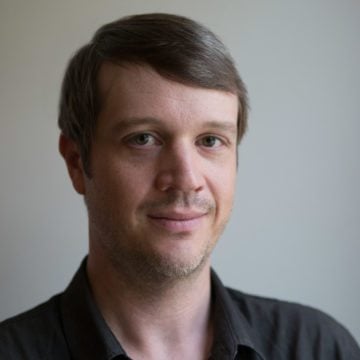 In May Andrews County voters approved—by three votes—$75 million in bonds to help Dallas billionaire Harold Simmons build a massive radioactive waste dump near the town of Andrews. Simmons' company Waste Control Specialists LLC paid the election expenses. Now a lawsuit filed in state district court by two Andrews sisters against the county judge charges the outcome was bogus.
Melodye and Peggy Pryor are lifelong Andrews residents and among the few outspoken dump opponents in the small West Texas town with an outsized enthusiasm for "free enterprise." (See "Waste Texas," March 6.) In the lead-up to the May bond election, the Pryors formed "No Bonds for Billionaires," a local group that blasted Simmons for demanding a government handout rather than put his own money at risk.  The appeal to fiscal conservatism gained traction in the conservative town, where opponents' environmental and public-health arguments had not. Previously silent locals began questioning the wisdom of the deal. Things grew so tense that the Texas secretary of state, Hope Andrade, sent an election monitor. After the close election, the Pryors demanded a recount. It yielded the same result: 642-639. Still, the sisters maintained something was fishy.
"They're not disclosing everything to us," Peggy Pryor told the Midland Reporter-Telegram in June. "We as citizens of Andrews should know what's going on." The Pryors' suit alleges that 90 votes were cast illegally and calls for the election to be invalidated. The suit contends there was a raft of irregularities, including at least three unregistered voters; voters using someone else's voter ID number; people born in other countries who didn't affirm their U.S. citizenship on voter-registration applications; and mismatches between signatures on polling place sign-in sheets and voter-registration cards.
Attorneys for Waste Control Specialists—third-party interveners in the suit—trashed it in a response filed with the court. "Based on nothing but speculation and questions," the response reads, "contestants would have the Court reject ninety votes and deprive these individuals of their fundamental right to vote."
The county's response appears to undermine the allegations, documenting that many of the voters in question are longtime Andrews residents and voters. Many of the allegations of illegal voting stem from minor mistakes on voter applications, the county says. The four "illegal" voters were in fact registered, according to the secretary of state's database.
The county can't authorize the bonds until the lawsuit runs its course. A hearing was set for Sept. 15 in Andrews. When the decision comes down, efforts to derail the radioactive waste facility might have run their course.