Inspectors Without Noses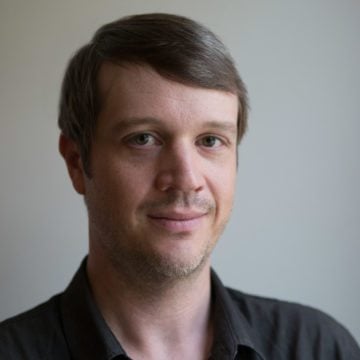 The people of DISH, Texas are really giving the TCEQ hell. The Denton Record-Chronicle reports on a meeting between TCEQ and town leaders on Monday:
[Town Commissioner William] Sciscoe handed Susana Hildebrand, chief engineer for the air quality division, copies of letters where TCEQ inspectors had come out to investigate some of those complaints, calling them "a whitewash."

"The field agent stood in my driveway and said he smelled gas at the time, but when the report was written, it said: 'No odor was detected at this time,'" Sciscoe said. "The replies to our complaints are: 'There's nothing to worry about here.'"
I've heard this exact complaint a number of times from folks around the state. Whether it's chickenshit or air pollution, TCEQ inspectors seem to have the same sense of smell as a rock.
Or, perhaps they're trained to smell no evil, see no evil.
He repeated the town's call to cease and desist operations on Strader Road, where five companies treat and compress millions of cubic feet of gas from 11 high-pressure pipelines, until it could be proven that no harm was coming to the community.

"I've asked for a safety stand-down and have had little reply from the industry," Sciscoe said. "There is ample evidence that you all are in bed with the industries you are here to regulate, and all levels of the agencies are involved."

He questioned why TCEQ hadn't used its regulatory muscle and pulled permits.

"Here in the city, if they don't follow the permit, we jerk the permit," Sciscoe said.
TCEQ, which is undergoing sunset review and intense scrutiny by the EPA, is a tad sensitive to criticism these days.
While Hildebrand acknowledged she hadn't seen the reports Sciscoe handed her, she told him she didn't appreciate the characterization of ethical conflicts. She underscored the agency's commitment to tackle the problem.

"We hear you," Hildebrand said. "You're our top priority now."
Albeit belatedly, TCEQ seems to be seriously investigating the problem. Whether further study will actually lead to enforcement – something that might cost the gas producers money – is another question.
Regardless, TCEQ has a major public relations problem on their hands, one that's not likely to go away. How does this image play in the local paper or TV station?
Near the end of the meeting, resident Robert Draper stood up, cowboy hat in hand, and asked whether, over the long term, the process meant the companies would stop polluting, or just get permission to keep polluting.

"Is there ever going to be a chance that this is a safe area and benzene-free?" Draper asked. "There's no way anyone will buy my property now. We're all stuck here until we die."
TXsharon has more.