How Bad is the Texas Drought?
NULL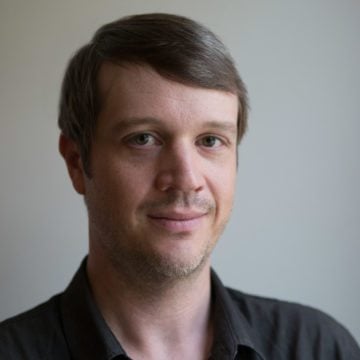 Pretty damn bad. The Wall Street Journal reports:
A combination of record-high heat and record-low rainfall has pushed south and central Texas into the region's deepest drought in a half century, with $3.6 billion of crop and livestock losses piling up during the past nine months.

The heat wave has drastically reduced reservoirs and forced about 230 public water systems to declare mandatory water restrictions. Lower levels in lakes and rivers have been a blow to tourism, too, making summer boating, swimming and fishing activities impossible in some places.

[…]

As Texas aquifers and reservoirs dip to record lows, threatening municipal water supplies, the biggest cities — Houston, Dallas, Austin, San Antonio — and 230 others have implemented water restrictions on residents.

San Antonio's water department is encouraging residents to report neighbors if they catch them violating restrictions, and since April more than 1,500 citations have been issued, said department spokesman Greg Flores.

In Central Texas, Lake Travis and Lake Buchanan are down 55% and 49% in volume, respectively. They provide drinking water to more than a million people, including residents of Austin.Additionally, Texas A&M's extension service estimates the drought has caused nearly $100 million in losses related to land-based recreation such as hunting and hiking. At Lake Travis, a popular boating and fishing spot, officials will close the last of the lake's 12 public boat ramps later this week because of the lake's receding waters.
The U.S. Drought Monitor shows that much of Central Texas and almost all of South Texas is in an "exceptional drought," the most severe classification.
Some experts are now saying that the current drought is comparable — maybe even worse — to the "drought of record" in Texas, which persisted roughly from 1950 to 1957. One difference, though, is that increased pumping of aquifers is exacerbating the problem. Springs and rivers are significantly lower than they would be otherwise.
Take Jacob's Well, an artesian spring near Wimberley, for example. I wrote about Jacob's Well in May for an article on the groundwater shortages in parts of the Hill Country. Jacob's Well flowed right through the '50s drought of record but has now been running at zero for weeks. Take a look at the USGS streamflow gauge over the past month.
The San Marcos Record had an excellent piece on the issue a couple days ago.
The artesian spring, source of Cypress Creek, has all but dried up now and that's due, many say, to a combination of the drought and pumping to supply new developments in western Hays County."It has ceased flowing and it's been in that state for some time now. For the last several months it was fluctuating between zero and half a cubic foot per second (cfs), but over the last several weeks it's pretty much been at zero," said David Baker, executive director of the Wimberley Valley Watershed Association.In comparison, Baker said in 1956, as the area was enduring its sixth year of drought, Jacob's Well was flowing at a rate of 2.5 cfs. Since then, more than 6,500 wells have been drilled into the Trinity to provide water to housing developments, and many of the pipes that deliver that water have developed leaks. Portions of Cypress Creek are also gone. "There's just no water. People are worried about the cypress trees, about their property values."Taken all together, "It's a very critical situation in terms of the spring and the creek," Baker said. Even more so in the context of isotope dating of the water the WVWA recently did in conjunction with Texas State University's Rivers Systems Institute.Those tests, Baker said, revealed something truly shocking. "The water coming out of Jacob's Well had been in the Trinity Aquifer for more than 2,000 years."Baker admits he had a hard time wrapping his brain around that but when he did, he realized what it meant: "This is old water, not from recent rains or recharge. What it tells us is that when we pump that water we're mining old, ancient water that's not going to recharge very rapidly."
We are perhaps glimpsing the future of water in Texas right now. This drought, as bad as it is, is probably far from the worst we will experience. Recent research indicates that dry spells in the past were much worse. A 2006 tree-ring study by a researcher at the University of Arkansas found that "there may have been periods when drought was more protracted and the impact might have been considerably worse. It would appear unwise for civil authorities to assume that the 1950s drought represents the worst case scenario."
Of course severe droughts in this state are nothing new. But we've added a human dimension to them in two ways. One, increased withdrawal from rivers and aquifers compounds the scarcity of water in dry times. Two, most climate models predict that due to climate change the Southwest, including most of Texas, will become increasingly drier this century. This summer is on track to be the hottest in recorded history for Austin, San Antonio and College Station while Houston is having its second-warmest summer ever. It's a grim reality but one we ought to start getting serious about.