Green Worker Co-ops
NULL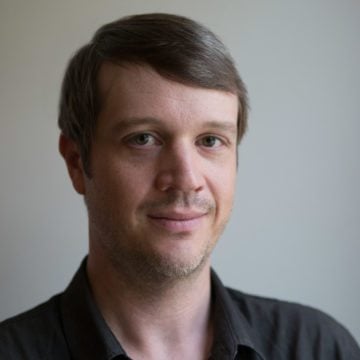 Last month, Fox News weeper Glenn Beck managed to force green jobs advisor Van Jones from his perch in the Obama administration.
Beck got his scalp but he did little to discredit Jones' fundamental idea: That the twin economic and environmental crises are intertwined and can – and must – be addressed together.
One of the problems with modern environmentalism has been the notion that the economy and the environment are in tension. Powerful corporate interests and right-wing politicians play on this meme.
Texas Republicans and oil/gas/coal/chemical corporations, for example, are attacking congressional action on climate change as a death sentence for low-income Americans.
Jones helped dissolve that false dichotomy.
In his book, Green Collar Economy, Jones laid out a sweeping set of prescriptions to lift people out of poverty while addressing environmental problems.
In keeping with his pragmatic philosophy of finding 'what works', the book extolls the maturation of green entrepreneurship and investor interest in renewable energy technologies while also exploring more radical, bottoms-up efforts that try to completely rethink the way our country works.
The media and politicians tend to focus on the former. But there's some exciting stuff going at the grassroots. One example of the grassroots approach cited in Green Collar Economy is that of green worker cooperatives, businesses owned by the employees that operate in an ecologically-sustainable manner.
Last night, at a Central Austin church, a prime mover in the American green worker coop movement, Omar Freilla, explained how to put the concept into action.
UT journalism prof and moon-lighting agitator Bob Jensen introduced Freilla as a "bit of a strange character." Strange, Jensen said, because Freilla has lived in the U.S. his whole life and believes in democracy, including democracy in the workplace.
Freilla, a 35-year-old Dominican man, was a tad more modest. As Freilla explained, he grew up in the South Bronx at a time when the area became synonmous in the American consciousness with "urban ghetto."
Unlike many of his peers, he escaped the burning buildings and grinding poverty, earning a master's degree in environmental science at Miami University in Ohio. When Freilla returned to the South Bronx, he plunged into environmental justice work, his passion.
The really interesting twist in Freilla's career came in 2003 when he launched Green Worker Cooperatives, an organization that incubates ecologically-sustainable, worker-owned businesses.
Freilla said he took a look around South Bronx and saw high unemployment, despair, disempowerment and polluting industries that no one else wanted – heavy manufacturing, diesel-spewing bus depots, etc – sitting side-by-side with neighborhoods. He also saw mountains of waste.
Why not put people to work reusing that waste, he thought. Freilla decided to go one step further: Why not put workers in control of the business? They'll own it, run it, and keep the profits in the community.
Or as GWC's motto says: "Creating 'green collar' jobs and worker ownership in the South Bronx…because your work shouldn't kill you, your community, or the earth."
The first up-and-running green worker co-op founded by GWC is ReBuilders Source, a discount retailer of surplus and used building materials.
It's a "different kind of business," said Freilla last night, "an alternative to the traditional system we've all grown up with and cannot be named – it starts with a 'C'."
Worker-owned co-ops may indeed challenge American capitalism but like any other business they have to be viable. Founders of GWC-sponsored co-ops must have a business plan, seed money, and at least 16 weeks of intensive training.
Just getting ReBuilders off the ground took five years.
Freilla is now working on several other co-ops, including a solar products manufacturing company, a diner that uses local and organic ingredients, and a vegetarian food processing business. Given the devastating economic downturn, he believes the time is right for the green co-op idea to spread.
"Wherever there are communities where people have been left out of the picture, where people have been dealing with environmental burdens, or are suffering from poverty and there aren't enough jobs, people are still bubbling with ideas and want to see something different – people are calling us up," Freilla told the Austin Chronicle.
After Freilla's speech, Austin activist Carlos Perez de Alejo discussed efforts to jumpstart green worker co-ops in Austin.
The group behind the push, Third Coast Workers for Cooperation, will work to launch one or two co-ops and then gradually move into more of a support role, providing technical assistance, publicity, and training for member co-ops.
"What we're talking about is workplace democracy and spreading democracy beyond the voting booth," Perez said.
In development are a catering company committed to using local/seasonal ingredients and a green building co-op composed of construction workers affiliated with the Workers Defense Project.
Austin, Perez says, is well-suited for worker-owned cooperatives.
"Austin is uniquely set up to be supportive of something like this in that there's already a culture that supports local independent businesses and has a long history of compassion for the environment. I don't think it's a huge step to add workplace democracy to that."