From Alberta to Texas: Here Come the Tar Sands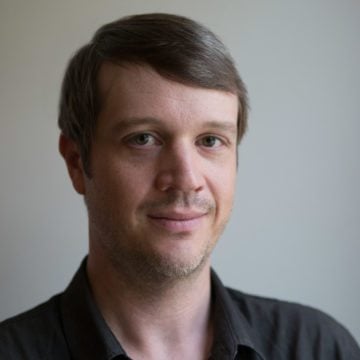 Even as the BP oil spill disaster widens in the Gulf, major energy companies (including the oh-so-green "Beyond Petroleum" corporation) and the Canadian government are pimping Alberta's tar sands – what one green group in Canada calls "the most destructive project on Earth" – as a safe alternative to offshore drilling.
Reported the New York Times yesterday:
Last week, a phalanx of Canadian diplomats took advantage of a previously planned trip to Washington to promote oil sands as a safer alternative to deepwater drilling because leaks would be easier to detect and control.

In an interview afterward, Alberta's premier, Ed Stelmach, said he was not trying to capitalize on the gulf disaster, but merely promoting "what we have to offer, which is security of supply" and "a safe stable government."
In the works is a 2,000-mile underground pipeline from Alberta to refineries in Houston and Port Arthur, including BP's Texas City facility. The high-pressure pipeline, proposed by TransCanada, would be capable of carrying 900,000 barrels per day, enough to more than double consumption of tar-sands oil in the U.S.
Figures in the Obama administration are cheering the development:
In a world in which so many oil-producing nations are far away, unstable or hostile to the United States, Canadian oil sands hold great political appeal.

"It is undeniable that having a large supply of crude oil available by pipeline from a friendly neighbor is extremely valuable to the energy security of the United States," said David L. Goldwyn, coordinator for international energy affairs at the State Department.
But scientists and environmental groups draw different conclusions.
"Both deep-water offshore oil drilling and the tar sands are symptoms of how desperate we've gotten for oil," said Susan Casey-Lefkowitz, director of the international program at the Natural Resources Defense Council.
The vast tar sands underneath Alberta's boreal forest contain an estimated 174 billion barrels of oil but exploiting the resource is both incredibly expensive and environmentally damaging.
Extracting bitumen – the tarry rock that can be converted to more conventional crude ­– is nothing like conventional drilling. It's basically a clear-cutting and strip-mining operation in which the land is transformed from an ecologically-rich forest to open pits, some as large as 50 square kilometers and as deep as 90 meters, according to World Watch Institute's Dan Woynillowicz.
Toxic tailings from the open-pit mines are stored in some 50 square miles of holding ponds, which are leaching into the Athabasca River's watershed, according to Casey-Lefkowitz.
"It's like a slow-motion oil spill every day into this river," she said.
Even then, vast quantities of water and natural gas are required to upgrade bitumen into a more conventional crude.
Compared to conventional drilling, the tar sands extraction process produces three times as many greenhouse gasses. The carbon dioxide releases from clear-cutting the boreal forests – one of the planet's great carbon sinks – and using so much energy to upgrade the bitumen are so significant that Canada is likely to miss its climate goals.
The Keystone XL pipeline would import some of this environmental devastation to Texas, environmental groups argue.
Because bitumen contains higher concentrations of pollutants such as sulfur and heavy metals, the Sierra Club and Public Citizen contends that refineries in Texas would exacerbate air pollution problems in Houston and points beyond.
They also worry about leaks from the pipe. Back to the Times:
One big question is whether TransCanada should get waivers to use thinner pipes on Keystone XL than is normally required in the United States.

The Transportation Department's Pipeline and Hazardous Materials Safety Administration, which oversees oil pipelines, gave such waivers to TransCanada for the first two Keystone pipelines. TransCanada says the thinner pipes have been allowed in Canada for decades and pose no extra risk.

But Cesar de Leon, a former deputy administrator of the pipeline and safety administration who is now an independent pipeline safety engineer, said the thinner standard is appropriate only if pipelines are being aggressively monitored for deterioration. Although the safety administration required such monitoring in the Keystone permits, it "didn't have the people to monitor compliance," he said.

In a report in March on the agency's broader permitting practices, the Transportation Department's inspector general found that, in many cases, the agency had failed to check the safety records of permit applicants and had not checked to verify that permit terms were being followed.
Sounds familiar doesn't it?
Public hearings – held by the U.S. State Department – on the pipeline's potential environmental impact are underway in Beaumont, Liberty, Livingston, and Tyler.
***
For an absolutely devastating account of how the 'Tar Wars' are radically changing Alberta, read this account in Mother Jones.