Few Voting Problems Reported So Far
Early voting appears to have alleviated election day crush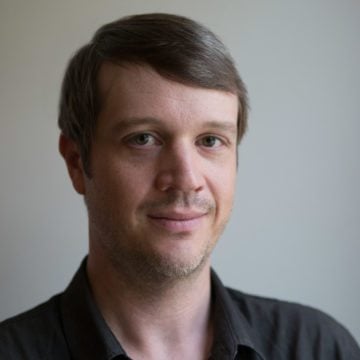 With some notable exceptions, voting seems to be going fairly smoothly around Texas today. Heavy turnout during early voting seems to have allievated some of the Election Day crush that can lead to long lines and other snafus. Of course, (almost) no news is probably good news when it comes to the voting process.
In the Metroplex, the Dallas Morning News reports:
In other counties, voting appeared to be going smoothly, with lines the exception rather than the rule."I think because early voting was so heavy, we won't have lines to any degree today," Dallas County Elections Administrator Bruce Sherbet said.
In Houston, KTRK-TV reports:
Early voting has helped keep election-day turnout low, which is keeping the polls running smoothly. Paper ballots are on hand as a back-up, in case the e-slates break, and while voters are each being asked if they want to use the machines or a paper ballot, the county encourages everyone to go the eSlate route, to make tallying the votes faster at the end of the day. In addition to volunteer poll watchers, the state and the federal government have assigned officials to monitor some polling places to protect the integrity of the election.
In Austin, KUT radio reports:
Election officials say the day has gone pretty smoothly, with only a couple minor glitches, including one precinct opening up late, because the election judge couldn't find anyone to unlock the door.Travis County Clerk Dana DeBeauvoir says everything seems to be going smoothly. And expects this year's turnout to be higher than the 2006 governor's race. More than 123,000 people cast their ballot during the early voting period. And traditionally the same number will come out on Election Day in Travis County.
In Fort Worth, the Fort Worth Star-Telegram reports a few minor problems:
Despite emotions running high, Skogsberg said that so far there have been no incidents of violations like campaigning inside the polling station. That was the case for all of the precincts contacted as of 1:30 p.m.There have been no reports of power outages or system glitches except for one incident at Heritage Church of Christ this morning.A lack of election staff at the church at 4201 Heritage Trace Parkway had caused delays after a number of workers apparently didn't show up, Tarrant County elections administrator Steve Raborn said.Voters from at least two precincts were backed up at the church after an electronic voting machine was reported to be not functioning.[…]Otherwise, there have been no serious problems reported in the county, Raborn said.
There are some blemishes however. From the dirty tricks department comes this flyer(.pdf) purportedly circulating in Houston. Embossed with the name of a fake group, the Black Democratic Trust of Texas, the flyer plays on fears of faulty electronic voting machines and tries to trick voters, presumably African Americans, into not voting straight-ticket Democratic. "Republicans are trying to trick us! When you vote straight ticket Democratic, it is actually voting for Republicans and your vote doesn't count." Instead, the flyer urges folks to vote for Bill White because "A VOTE for BILL WHITE is a VOTE for the ENTIRE DEMOCRATIC ticket."
Conspicuous in their absence – at least in media reports – are the King Street Patriots. We've heard little of them today.