Dems Try Their Hand at Deregulation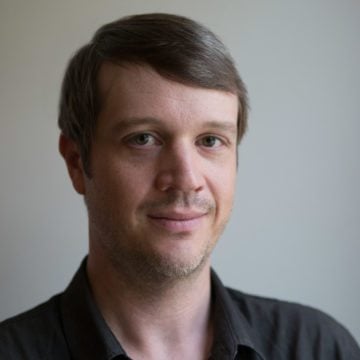 Updated below at 4:40 and 5:50pm
Some House Democrats are sponsoring legislation that critics say would loosen regulation of monopoly gas and electric utilities, driving up rates for consumers. The bills have attracted little attention since they've sailed through the process so far with near-unanimous support from Republicans and Democrats. Both bills could be heard as soon as today. But coalitions of cities and consumer groups have been waging a lonely battle to squelch the industry-backed effort.
House Bill 3610, by Rep. Senfronia Thomspon, a progressive House veteran from Houston, would allow for electric utilities to more rapidly increase rates without a full-blown hearing by regulators.
Thompson and utility companies like Centerpoint Energy argue that so-called "periodic rate adjustments" allow companies to more efficiently recoup their investments and save customers the expense of protracted litigation. The utility could get an expedited rate hike every year for four years before having to come before the Public Utility Commission for a full-blown rate case.
"I know that my opponents may say this bill would allow the electric utilty to increase rates at will and without the approval of the regulators," said Thompson at the hearing. "This is simply not the case." She points out that the Public Utility Commission can still force the company into an in-depth hearing, where the company's books can be closely examined by lawyers working for affected municipalities.
The Texas Association of Manufacturers estimates that rate cases have saved consumers – home users, industry and small businesses – $1.2 billion after subtracting attorney fees and other litigation costs.
Consumer groups and city officials contend that Thompson's approach would short-circuit the process, tilting the balance further to the powerful utilities.
"This vey cursory review may benefit the utility's financial interest but it is not in the public interest," said Clifford Brown, the mayor of Coriscana. "The intent of this legislation is to make it easy for electric utilities to raise rates every year with little documentation or justification."
Similarly, House Bill 2435 by Rep. Joe Deshotel (D-Beaumont) and Senate Bill 1309 would bless a process that favors corporations over consumers, a coalition of cities contends. "Unfortunately, these bills will make it easier for utilities to hike base rates, while at the same time avoiding substantive regulatory review," said Jay Doegey, co-chairman of the Atmos Cities Steering Committee, a coalition of 154 cities served by Atmos Energy.
Right now, the cities are fighting a case before the Texas Supreme Court that would give them more muscle in appealing gas rates to the Texas Railroad Commission. Until the early 80s, cities had almost total authority over approving the rates that utilities charge for natural gas. Now that authority is split between cities and the notoriously industry-friendly Railroad Commission. In recent years, however, the commission has chipped away at the cities' authority, allowing the utilities to avoid lengthy rate hearings overseen by commission attorneys.
The cities coalition has challenged this "rubber-stamping of rate increases" in a case that is now pending before the Texas Supreme Court. Deshotel's bill would make the practice permanent.
Update at 4:40pm: The Thompson bill is now being debated on the House floor. I will update later.
Update at 5:50pm: Rep. Sylvester Turner, who said he supports the Thompson bill, tried to limit the increases on utility bills to no more than 2.5 percent per year but failed.
Turner's concern is that the brakes will be taken off monopoly utilities and prices charged to consumers will soar.
"Let me be very very clear – when we vote on this bill it's not the [Public Utility Commission] icnreainsg the utility bill," said Turner. "We are increasing the utility bill."
The bill itself passed 143-5.