Claytie's Water Scheme Hits a Bizarre Snag
Williams' bid to create his own water district suffers from too much democracy.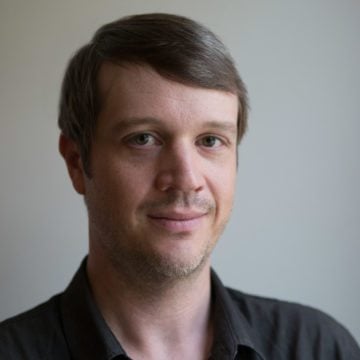 In what may be one of the most bizarre outcomes in Tuesday's election, Clayton Williams' bid to create his own water district is now in doubt because of a ballot snafu. As we reported in October, a single Midland County voter was eligible to vote on three propositions creating the Midland County Fresh Water Supply District No. 1, appointing five Williams cronies as directors, and authorizing the issuance of $375 million in bonds. Williams' goal was to expedite the building and financing of a pipeline to move groundwater 100 miles from Fort Stockton to Midland – a scheme opposed by folks in Fort Stockton.
The sole eligible voter was Ryan Latham, a 27-year-old attorney whose father is a long-time business associate of Williams. Latham is paid to live in a used FEMA trailer on a 20-acre plot of land designated as the freshwater district. If you're not getting the picture, this was a crafty, but legal scheme Williams concocted to help him with his unpopular water-marketing project.
But – whoops! – things got screwed up big-time.
Here's KOSA-TV:
Questions still remain tonight in Midland County where the water district propositions were voted down after four extra votes were counted.

There was plenty of confusion Tuesday night when early voting numbers revealed four unexplained voters. Election administrators were just as surprised as everyone else and until this afternoon were unable to offer any explanation.

One might say the decision on the three Midland County Fresh Water Supply District Propositions was already dramatic enough, after we discovered last month that it could only be voted on by one person, the 27-year-old man who was paid to live on the property in question. Then, what appeared to be the most cut and dry election in county history, went haywire, when four extra votes were placed, and the district was voted down, three to two.

"We were shocked whenever we found out that four people had inadvertently gotten the incorrect ballot", says Midland County Elections Administrator, Ruth Sloan.

After a wild night at the polls, election officials were cleaning up today and also trying to clear up the confusion.

Sloan told us her office was waiting on those who are establishing the water district for the next move.

But nominated water district supervisor Jose Cuevas said otherwise, saying quote:

"We are waiting to here from the Elections Office regarding the official results. If in fact, unauthorized persons were allowed to vote in the election, we are confident appropriate action will be taken to verify a correct election result…"

It appeared that both parties were pointing their finger at each other.

So we called the Secretary of State's office, who informed us that it ultimately comes down to the one man who was legally allowed to vote, Ryan Latham.

If Latham chooses to contest the results, the matter goes to District Court, where they can change the outcome or call for a re-election, in which case, Sloan hopes only the legal voter comes out to the polls.
So, I think we've found the one Texas Republican who may have had a setback on Tuesday. Somewhere Ann Richards is having a good laugh right now.