Busted!
NULL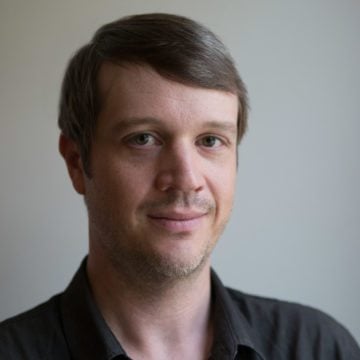 The ax seems to have finally fallen on CES Environmental Services, a Houston-based waste transportation and processing company with a nasty, brutish history. Yesterday, federal officials raided the company's facilities in Port Arthur and Houston.
Investigators haven't said exactly what it is they're looking for but the raid follows on a string of highly suspicious employee deaths, violations of safety and environmental rules, and persistent complaints from citizens. From the AP
Port Arthur Justice of the Peace Tom Gillam said he began investigating the Port Arthur site after two workers died from inhaling hydrogen sulfide, a gas produced by human and animal waste. Gillam said he alerted federal authorities after he discovered that hydrogen sulfide contributed to two of the three deaths.

On April 14, Charles "Brent" Sittig, 48, of Eunice, La., died at the Port Arthur site of severe heart disease; Gillam said exposure to hydrogen sulfide was a "contributing factor."

Sittig's mother, Shirley Pitre, said her son never complained about his job while he worked as a truck driver hauling waste for CES — first in Houston, then in Port Arthur. However, Pitre said she had questioned Sittig about the safety measures employees took when dealing with the waste.

"I asked him whether he had any breathing apparatus and he said no," she said. "I knew he was into hazardous waste materials and they really need protection like HAZMAT suits."

Pitre said the autopsy report found her son had heart disease, but no one knew. Despite that, she said she is convinced that the daily inhalation of hydrogen sulfide at his job played a role in Sittig's death.

Another worker, Joe Sutter, 36, of Arlington, Texas, died a few months before of asphyxiation caused by inhaling the gas, an autopsy found.

In Houston, an employee was killed in a July fire while he was inspecting a tanker and a lantern ignited ethanol residue. His identity was not disclosed.

Neighbors have complained about odor and other problems at the Houston site since 2006, Dicker said. After two December explosions that damaged nearby homes, residents demanded the site be closed.
The death of the two workers in Port Arthur led to an OSHA investigation that's ongoing. In May, KBMT, a TV station in Beaumont-Port Arthur, interviewed several anonymous CES employees who had some devastating things to say about the company.
"They're all about covering up things. They know that they're in violation. They['re] exposing people to chemicals" said one man.[…]

"I've seen them cover up people being exposed and blaming it on previous health issues" added another man who wanted to remain anonymous.
This lovely corporate citizen also caused so many problems for neighbors in Houston that the city pressured CES to shutter its oil recycling facility
The city sued the company in January after months of complaints about sickening odors wafting from the plant, which is permitted to process non-hazardous industrial waste, such as used oil.

Neighbors also pleaded for the city's help after two explosions sent debris into homes and yards bordering the facility in December.

In response, Houston took the unusual step of suing the industrial business under its public nuisance laws — a tactic previously used to shutter seedy hotels and strip clubs.
Corporate polluters get away with a lot in Texas so it's refreshing to see a really bad one get busted.