Ah, Texas: Radioactive Politics, Gas Protests and Coal Wars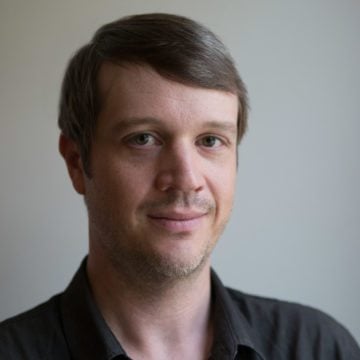 Apologies… I've been remiss in posting the past couple weeks, primarily because I've been working on a cover story on TCEQ that's coming out this week. During my blogging hiatus, there's been a smorgasbord (love that word) of enviro-news around the state. Here are a few stories I've been following:
1) ANDREWS NEWS FLASH! (Well, not really)
Fifteen years later (too late?), some Establishment-type folks in Andrews are finally wondering if a massive radioactive waste dump near their town is such a great idea after all. News West 9 reports:
The group, Promote Andrews is speaking out against Waste Control Specialists (WCS) and their disposal plan for low level radioactive waste – all because of a new proposal that's come to light. Instead of just housing waste from Texas and Vermont, the WCS site may also store waste from 36 other states.

The commissioners who oversee the Compact Commission are now considering allowing 36 other states to bring their low-level radioactive waste to the Andrews site. The Promote Andrews group told NewsWest 9, they want to make sure the community knows exactly what they're getting into.

Promote Andrews was originally formed to encourage business growth, including adding an alcohol sales license hoping to attract new development. The group's president told NewsWest 9, their new stance against WCS isn't just about promoting their hometown – it's about protecting it.

"We're trying to see what promotes our community and this is one of the things we don't believe will promote Andrews," Amanda Villalobos, President of Promote Andrews, said.

But when the Texas Compact Commissioners announced they would consider allowing waste to come in from 36 more states, Promote Andrews decided it was time to step out.

"It's alarming," Villalobos said. "It's frightening to me."
The proposal to make Andrews a national low-level radwaste dump didn't just "come to light" recently. It's been in the works for almost two decades. The Observer has written about Waste Control's grand ambitions for years.
I think what's going on here is that Andrews is always the last to know.
Waste Control and the town leaders – in cooperation with the local newspaper – have successfully kept the community in the dark about both the scale and nature of the project.
Case in point from the NewsWest 9 story:
But on the other hand, WCS tells NewsWest 9, the waste, like clothing or materials from hospitals and research labs, from those other states is exactly the same waste that's coming from Texas or Vermont, but if there's extra space at the site, the commission will consider storing it too.

"A glove is a glove," Tom Jones with Waste Control Specialists, said. "It's regulated exactly identically to Texas and Vermont, so I don't think most people see it as an issue."
Like the notion that the site contains "600 feet of virtually impermeable red-bed clay," this oft-repeated statement – that the waste primarily consists of gloves and clothing from hospitals and labs – is more of a talking point than a fact.
Waste Control is authorized by TCEQ to bury 60 million cubic feet of radioactive waste – and the vast majority of that is not going to come from slightly-radioactive hospital rags. It's going to come from federal Cold War facilities, commercial nuclear reactors, and uranium mine tailings.
2) SHALE UPRISING
This is something you don't see everyday in Texas: Protesters yesterday temporarily blockaded an industrial site.
ARGYLE — Protesters opposing a natural gas company's plans to build wastewater tanks and compressors in a rural neighborhood temporarily blocked workers' access to the site Monday morning, in a move designed to draw attention to their plight.

A line of protesters blocked the gate to a 7-acre property near the southwest corner of Frenchtown and Jeter roads south of Argyle for about 35 minutes, forcing contractors to wait in a line of idling pickup trucks until Denton County sheriff's deputies arrived. The protesters stepped aside when a deputy told them they couldn't block access to private property, but they remained standing beside the road holding signs throughout the day as bulldozers cleared the site, razing several large oak trees, and as trucks hauled in gravel and equipment.

"Today we hope to have a visual for people that will bring awareness and hopefully involvement to this cause," said Jayme Sizelove, a founding member of the Argyle-Bartonville Communities Alliance, which organized the protest. "We feel that it is very important that we protect our children, because this is too close to homes."

The tanks and compressors would serve an estimated 20 gas wells being drilled or planned by Williams Production Co. on two properties in Argyle. Some protesters also carried signs opposing plans by another operator, Hillwood, to drill multiple gas wells near the southwest corner of Crawford Road and U.S. Highway 377, near Argyle Intermediate School.

Neighbors of the Jeter Road site say the equipment — along with the associated truck traffic and pollution — should be at the well sites, based on the principle that landowners profiting from drilling should have to deal with the visual and environmental effects. They say they're victims of "backroom deals" between Williams officials and Argyle Town Council members, several of whom have leases with the company.

The gas wells are on properties owned by Argyle council member Wayne Holt and former Argyle council member Lemoine Wright, according to public records. Neither could immediately be reached for comment.
The Argyle-Bartonville Communities Alliance, the group behind the protest, is calling the facility "Dish 2," a scary sequel to the compressor stations causing so much trouble in the town of Dish. It seems as though the tension in the Barnett Shale is only growing. Word is that more civil disobedience is in the works.
I wonder about the politics of this, especially in the gubernatorial race.
The 20 counties of the Shale, many of which are exploding in population, are a deep shade of red and represent an important cache of voters for Rick Perry. In a sign of how toxic the politics of gas drilling can be, Flower Mound voters in May overwhelmingly elected a slate of municipal candidates supporting a moratorium on new gas wells. At least in that town,
Former Houston Mayor Bill White, Perry's Democratic opponent in the governor's race, is burdened by his relationship with BJ Services, a Houston-based oil field services company that is active in the Barnett Shale. While mayor, White earned $2.6 million serving on BJ Services' board, a plum position that Perry has been blasting as "shady" and a "sweetheart deal."
One of White's selling points is his record helping to clean up Houston's air by poking and prodding the petrochemical companies into action. But he's been reticent to criticize hydraulic fracturing, the technique used in gas-bearing shales.
Activist Sharon Wilson, a self-described liberal Democrat, says she's worried that White is losing potential voters by ignoring the growing concerns in North Texas over urban gas drilling. She says she's invited White to tour the Shale several times but has been turned down.
3) The Texas Coal War Continues
Representatives from the Sierra Club and Public Citizen as well as landowners and residents, spoke out Monday against the Tenaska Trailblazer Energy Center, saying it will permanently scar the land, deplete natural resources and pollute the area.

The proposed $3.5 billion coal-fired power plant, which is planned to be built between Sweetwater and Abilene, was the subject of a forum sponsored by the League of Women Voters at the Abilene Public Library.

When asked for a show of hands, the majority of the 60-plus citizens in attendance indicated they were against the project.

Officials from Tenaska declined to attend the forum.

[…]
Tenaska plans to capture 85 percent of carbon dioxide emissions and sell it to enhance oil production in the Permian Basin. Previously, company officials have said the plant's technology will reduce its mercury emissions by nearly 90 percent.

Based on the carbon dioxide capture, the Environmental Defense Fund has agreed not to oppose the company's air quality permits.
Tenaska is promoting the Abilene plant as a "clean coal" facility because of its ability to capture carbon dioxide, a greenhouse gas.
If built, Trailblazer could be one of the first utility-scale coal-fired power plants of its kind. The environmental community is split on the plant.
As the article notes, the Environmental Defense Fund is supporting Trailblazer while Public Citizen and the Sierra Club are joining locals in the fight to block the plant.
There are certainly many outstanding questions surrounding the viability of carbon sequestration. Will the geologic formations in West Texas be able to contain the carbon dioxide indefinitely? Is it really a net benefit to use CO2 to extract another climate-altering fossil fuel? And isn't it better, in the end, to just leave the coal in the ground