Activists Launch Keystone XL Blockade in East Texas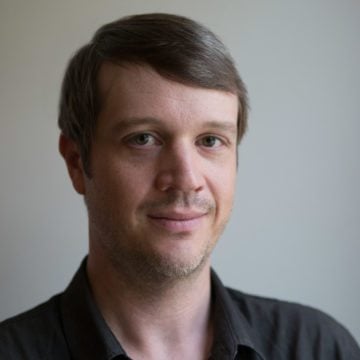 Things are heating up in East Texas, and I'm not talking about lovebugs or the humidity. Activists with the Tar Sands Blockade today launched what they're calling a "sustained campaign of civil disobedience to stop Keystone XL," the Canada-to-Texas pipeline that's arguably become one of the biggest environmental fights of our time.
Organizers with the blockade said that TransCanada, the embattled pipeline company, has begun quietly mobilizing equipment and staging pipe. Construction is expected to begin any day, and when it does, the blockaders will step in by "sitting down, linking arms, and putting themselves between the landowners, their families and this dangerous pipeline," says Ron Seifert, a Montana-based organizer with the Tar Sands Blockade. About 70 people, many from Texas, were trained in Sulphur Springs in late July to physically block the pipeline. Others have signed up since to participate, says Seifert.
The blockade represents a new chapter in the Keystone XL fight. After President Obama delayed the pipeline last summer, TransCanda began a more piecemeal approach, in particular focusing on the so-called southern segment of the pipeline between Cushing, Oklahoma and refineries in the Houston area. Because that segment doesn't cross an international border, no presidential permit is required.
"People think of it as just one project but really it's two separate projects," says Ryan Rittenhouse, a Texas-based Greenpeace organizer. "Really, this is the most important part of the project because it opens the Texas Gulf Coast up to tar sands exports. That's why you're seeing this blockade and everything else."
Although many of the blockade organizers are young environmental activists from the Metroplex, Austin and beyond, there is a fair amount of indigenous opposition to Keystone XL in East Texas.
A major flashpoint centers on Julia Trigg Crawford, a six-foot former Aggie basketball player and third-generation farmer from Direct, a spot in the road near Paris. Her family's 650-acre farm, squeezed between Bois D'Arc Creek and the Red River, is in the path of the southern leg of Keystone between Cushing, Oklahoma and refineries in Port Arthur. The Crawfords are challenging the company's right to wield eminent domain and seize a 1,200-foot swath of their land.
Crawford objects to the pipeline on a number of grounds, from the disruption of Caddo Indian artifacts she claims are on her family's land to concerns over water contamination. Last summer, she was arrested at the White House along with 1,100 other people in a massive act of civil disobedience.
But it's the property rights issue that is especially "galvanizing" for her family and a highly-irregular band of allies. Crawford's supporters include the Sierra Club as well as tea-party rabble-rousers like former gubernatorial candidate Debra Medina, who hear echoes of the wildly unpopular, defeated Trans-Texas Corridor scheme peddled by Gov. Rick Perry.
"Foreign corporation taking Texas land for a for-profit venture? Huh, sounds familiar," Crawford says.
Seifert says the blockaders have been "met with overwhelming support."
"Even though the stereotype is that this is oil and gas country and everyone in Texas and Oklahoma is behold to those industries that doesn't mean they're willing to lay down their constitutional rights and it doesn't mean they're willing to risk their family's health and safety to industry."