A 'Cement' Clean Air Victory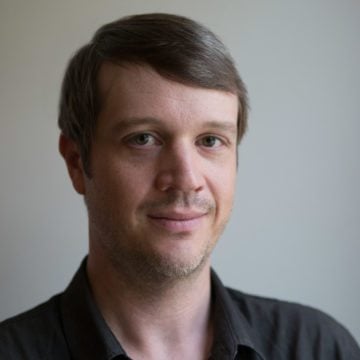 Barack Obama may be disappointing progressives on many fronts but for long-embattled Texas environmentalists the good news keeps rolling in.
For years, clean air activists, elected officials in North Texas and independent experts have urged the installation of anti-pollution technology on a cluster of cement kilns in Midlothian south of Dallas. Collectively, the ten kilns are responsible for roughly half of all ozone-forming gasses in DFW, or 8 to 9 percent of all smog in the area.
The technology, known as selective catalytic reduction, can reduce ozone emissions from the kilns by up to 90 percent and is already in use in Europe.
If you want to take a bite out of smog (or mercury or sulfur dioxide) in the Metroplex, the cement plants are relatively low-hanging fruit.
But the Texas Commission on Environmental Quality and the cement kiln industry have put up tremendous resistance to the idea, calling it infeasible and costly. Industry lobbyists even worked against a bill in the Legsialture that would have created a state-funded pilot project.
"You would have thought we were killing puppies," laughs Jim Schermbeck, director of DFW-based Downwinders at Risk.
Yet in January the Obama EPA reached a landmark settlement with Lafarge North America, a Virginia-based cement manufacturer, to equip all 13 of its cement kilns around the nation with the selective catalytic converter technology.
None of the Lafarge's kilns is in Texas and there is no guarantee that the Midlothian companies will have to follow suit. Still, Schermbeck says the settlement will make it nearly impossible for the state to avoid requiring SCR in Midlothian, though it may not happen until 2013.
The Metroplex has struggled to meet the federal ozone standard, in part, because the state has been reluctant to require powerful industries to make cuts. With the smog standard on course to drop from 75 parts per billion to as low as 60 ppb, there may be no choice but to crack down on industrial sources.
Certainly it helps that one of the clean air crowd's own is in charge of the regional EPA. Al Armendariz, a professor at SMU and an "environmental activist" (in the words of the TCEQ chairman), also happens to be a national expert on equipping cement kilns with SCR.
"It's a severe understatement to say that this is a rebuke to TCEQ and the three cement plant operators in Midlothian, " said Schermbeck in a press release. "And I'd be lying if I said it wasn't a huge vindication for our work, and the work of Dr. Armendariz."