The Latino Factor
How ethnic bias distorts Texas elections.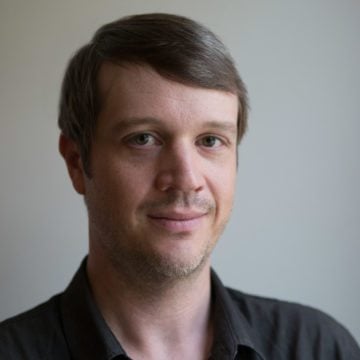 Before she filed to run for a spot on the Texas Supreme Court, Linda Reyna Yañez received some unsolicited advice. "I was told, don't use your maiden name because then people might think, 'Oh Linda Yañez-maybe she's a white woman who married a Hispanic man,' and you might get that benefit. I said, no, that is my name."
Like the four other Democrats running for statewide judicial offices, Yañez faced serious obstacles: a lack of funding, voter indifference, and the fact that no Democrat has held a statewide office since 1994. But Yañez-along with Court of Criminal Appeals candidate J.R. Molina-faced an additional hurdle: ethnic bias. Some voters, with little else to go on in these low-profile races, appear to have cast a vote against Latino surnames. You've heard of the Bradley Effect. Call this the Latino Factor.
An analysis of election returns by The Texas Observer and Democratic political demographer Leland Beatty found that the whiter and more rural the county, the worse Molina and Yañez fared relative to their white Democratic counterparts in similar judicial races. In 224 counties, primarily in east and north Texas, Yañez trailed Sam Houston, the Democratic candidate for Supreme Court, Place 7. Molina lagged behind Susan Strawn, the Democrat running for Place 3 on the Court of Criminal Appeals, in 227 counties. The margins constitute hundreds of thousands of votes. On the other hand, Yañez and Molina got a boost in parts of the state where Latinos predominate, such as the Rio Grande Valley and San Antonio.
"The odds that this is due entirely to chance are .000004," said Beatty. "It's infinitesimal."
The fact that multiple judicial candidates run simultaneously-and that voters know little about them compared to other statewide and local candidates-offers a rare real-world opportunity to systematically examine prejudice at the polls.
To that end, Beatty ran a statistical analysis, checking the discrepancy against a number of variables, including race, age, home ownership and income. One factor predominated: race. The white share of a county explained 39 percent of the gap between Molina and Strawn, and 34 percent of the difference between Yañez and Houston. "I don't think I've ever put a single variable into a regression [analysis] and had it come up with almost 40 percent," said Beatty. "This is just as plain as the nose on your face."
A similar bias against ethnic or funny-sounding names may have cost four Harris County judicial candidates, the only Democrats to lose there: Mekisha Murray, Ashish Mahendru, Andres Pereira and Goodwille Pierre. Murray, who is white, says she is frequently assumed to be black. Strangers shouldn't make that mistake any more; she is changing her first name to "Jane," mainly to help draw clients to her law practice, she told the Houston Chronicle. Yañez said she has no intention of changing her name. But, she noted, "We've got a long way to go in this state."
Investigative reporting for this article was supported, in part, by a grant from the Open Society Institute.