Back in the Saddle
Why (and how) Texas will matter in March.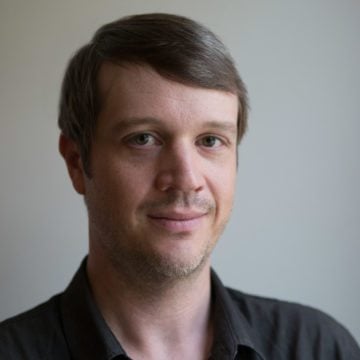 Twenty years have passed since a Texas primary played a significant role in anointing a presidential candidate. The last time was in 1988, when Michael Dukakis, Richard Gephardt, Al Gore, and Jesse Jackson locked horns in a four-way fight. Because of the state's March 4 primary, we matter again: Democratic hopefuls Hillary Clinton and Barack Obama are looking to Texas and its 228 delegates to put them within spitting distance of the tin cup.
The Obama and Clinton campaigns, volunteers, and voters are dusting off the rulebooks and learning, or relearning, the peculiar ins and outs of how Texas selects Democratic presidential candidates. Unique in the nation, Texas hosts a primary and a caucus, both of which allocate delegates. In essence, Texans get the opportunity to vote for their candidate of choice twice, and we don't even have to be dead to do it.
This hybrid system, which the Obama camp has taken to calling the "Texas Two-Step," is governed by a maze of jury-rigged rules, and navigating them will likely look about as graceful as a plow horse on ice skates. A total of 228 delegates are in play. Thirty-five of these are so-called superdelegates, party apparatchiks assured of seats at August's national convention in Denver. These delegates are deemed "super" because unlike pledged delegates, who arrive at the national convention locked into their choice, the supers can support whichever candidate they choose and can change their minds, for any reason, at any time, up to and including during the convention.
Texas' superdelegates comprise the state party's chair and vice chair, 13 Democratic congressmen, 10 members of the Democratic National Committee, five "add-on" delegates drawn from various Democratic constituencies, and three superdelegates to be named at the state party convention in June. For the first time in recent memory, they're poised to make all the difference.
The national party elite crafted the superdelegate rules in 1980 to wrest some control over the nomination process from the unpredictable masses. Reforms in the 1970s had moved nomination fights out from the smoky backrooms of decades past, with changes ensuring that the majority of national convention delegates were pledged to back the candidate who won their state's primary. But that process became a little too democratic in 1980, when Massachusetts Sen. Ted Kennedy's primary challenge to sitting Democratic president Jimmy Carter bitterly divided the party.
After that debacle, party leaders decided to designate 20 percent of primary delegates as "super." The goal was to buttress support for establishment candidates, and the maneuver worked perfectly four years later when the newly designated superdelegates helped establishment front-runner Walter Mondale fend off upstart primary challenger Gary Hart. (Mondale went on to lose 49 states, failing spectacularly to support the presumption of establishmentarian wisdom).
In the 24 years since, superdelegates have gone largely unnoticed, content to line up behind whatever Democratic candidate romped most convincingly through the early primaries. Despite that recent obscurity, the Clinton campaign has made superdelegates part of its strategy since at least last year. As the early frontrunner, Clinton scooped up endorsements from many of the nation's 796 superdelegates.
David Holmes, a Democratic National Committee member and Texas superdelegate, told the Observer the Clinton team began wooing him last May by taking him out to dinner when they were in town, among other persuasive endearments.
"The reason Hillary has more superdelegates is because she took no one for granted," Holmes said. "[Obama] didn't court me."
After Super Tuesday's split decision, it became apparent that neither campaign would likely win enough delegates in the remaining primaries to secure the nomination. That scenario gives superdelegates a heavy hand in the nomination endgame. They may well make the difference, either by pushing the leading candidate over the top, or by pulling a trailing candidate from behind. The Obama campaign, which belatedly recognized the importance of superdelegates, has boosted its lobbying and used its perceived momentum to sway some superdelegates who had previously supported Clinton.
As of early February, CNN estimated that Clinton held a 224-135 superdelegate lead (out of 796 total), but precise numbers are difficult to pin down because superdelegates can shift their allegiance on a whim, never mind a dinner date. A solid majority of superdelegates nationwide remains undecided, at least publicly.
In Texas, superdelegates have followed the same trend: Clinton bolted to an early lead, though most remain officially undecided. In early February, the Observer called all 32 named Texas superdelegates. Nine said they support Clinton; five backed Obama. The remaining 18 either claimed indecision or didn't respond. Several congressional superdelegates, including Waco's Chet Edwards and San Antonio's Ciro Rodriguez, said they would stay out of the race until all primaries have been completed and the voters have expressed their preferences. Others had no problem making their views known. Congressman Henry Cuellar of Laredo joined Clinton's camp early last year, when she was the clear front-runner, and has held fundraisers for the New York senator.
"She's got the most experience in office," said Norma Fisher Flores, a DNC member and superdelegate pledged to Clinton. "I think she's wonderful."
Obama has mobilized support as well. San Antonio Congressman Charlie Gonzalez endorsed the Illinois senator in mid-February. "After too many years of partisan, divisive politics, his victory will spark the beginning of a new kind of politics in America," Gonzalez said in a press release.
A complete and accurate accounting of Texas' superdelegates probably won't be possible until just before the Democratic national convention in August.
Another 126 garden-variety "primary-sourced" delegates will be decided March 4, but this delegate cache too is apportioned in an idiosyncratic fashion. Each of Texas' 31 state senate districts is assigned a number of delegates based on the number of votes received by John Kerry in 2004 and Democratic gubernatorial candidate Chris Bell in 2006. Senate districts that turned out the vote are rewarded with a greater number of delegates than those that sat on their duffs. At the extremes, the nearly Democrat-free Panhandle Senate District 31 has only two delegates at stake, while District 14, home to state Sen. Kirk Watson and liberal Travis County, has eight.
Adding to the confusion, an additional 67 delegates will be chosen by a three-tier caucus convention system that could alternately be described as a three-month endurance race. Of those 67, 25 slots are reserved for pledged party and elected officials who will be picked at the state convention but will vote based on the outcome of the caucuses. The remaining 42 are "at-large" slots, open to any Democrat willing to slog through the process.
Each precinct is assigned a number of delegates based on the number of votes received in that precinct for Chris Bell. Fifty percent of the 87,356 precinct-level delegates are concentrated in Harris, Dallas, Travis, Tarrant, and Bexar Counties.
The caucus action begins at the precinct level on the night of March 4, and then moves to county/senatorial district-level conventions on March 29, and then to the Texas Democratic Party State Convention in early June. Each step winnows the field of delegates until the state convention's end, when 67 are left standing.
Caucuses tend to reward campaigns that can mobilize disciplined and highly motivated voters. Obama, in particular, has proven adept at harnessing grassroots energy to seize the levers of caucus control in state after state, winning 10 of 11 caucuses so far. For her part, Clinton may rely on union member supporters to vote for her at the caucus level.
Precinct caucuses in normal election years are relatively uneventful affairs, attended by few but the party faithful. This year, though, the system will be tested by an influx of new voters and candidates eager to lock up delegates at the precinct conventions.
According to Ian Davis, coordinator of Texans for Obama, "This will be the largest voter turnout ever in the state of Texas. The county election [officials] aren't prepared for this; the Texas Democratic Party isn't ready for this. Nobody is ready for this."
Consequently, the potential for caucus confusion or worse is significant. For starters, the March 4 precinct conventions can't begin until the last regular precinct ballot is cast. With record turnout expected, long lines could delay the start of caucuses in some precincts by hours. In just one Harris County precinct, which presents an unusually long ballot this year, Harris County Democratic Party volunteer Leif Hatlen expects 2,000 primary voters. But heavy turnout won't be the only hurdle to an efficient caucus. There's also enormous complexity.
"It's a Byzantine process," said Glen Maxey, a former state representative from Austin and caucus expert.
Ed Martin, an old Democratic hand, describes a recent DNC conference call he was on. "The biggest concern they're getting from the campaigns is the potential for mischief," Martin said.
Democrats are vague on the specifics of what irregularities might arise, but one potential problem area is the manner in which delegates are awarded to candidates in the precinct conventions. When voters arrive at the caucus they sign in with their name, address, voter ID number and presidential preference. They will then be checked against voter rolls to make sure they voted in the Democratic primary for that precinct. Then delegates are divvied up based on each candidate's share of sign-in-sheet supporters. Even insiders are confused about the system's nuances and potential loopholes.
"You can literally sign people in who aren't there," Davis told the Observer. "… It's just ripe for abuse."
Texas Democratic Party communications director Hector Nieto insists that only those who are present can be counted, but that message clearly hasn't reached everyone.
Nieto said his office is training county chairs in the process, coordinating with the campaigns, and planning to deploy field staff statewide to monitor the caucuses. "We're confident that we'll have a smooth caucus process," Nieto said.
But with more than 8,000 precincts in the state, it will be impossible to place independent monitors everywhere. Davis, of Texans for Obama, is encouraging Obama supporters to take video cameras to the polls. "I want to shine a big flashlight on this [process] so nothing under the table happens," he said.
Party insider Martin is less worried, arguing that the highly competitive nature of the contest itself could help prevent widespread irregularities. "The campaigns, ultimately, are the police," he said.
Regardless of the Texas primary's absurdly involved and unwieldy infrastructure, Texas Democrats expect to profit from the unprecedented focus on the state. The expected surge in turnout at the polls will deliver new donors, activists, and fresh energy as the party tries to rebuild, Martin said.
In fact, Martin thinks the process, despite its inherent difficulties, "has the potential to be beneficial to Democrats more than ever before."
It also has the potential, of course, to put Hillary Clinton right back in the hunt, or push Barack Obama imposingly close to over the top. And that, finally, despite the arcana and the moving-target math, is why Texas matters come March.
Additional reporting by Observer intern Leah Finnegan.