Dam It
One representative trusts his colleagues, and gets hosed by the water bill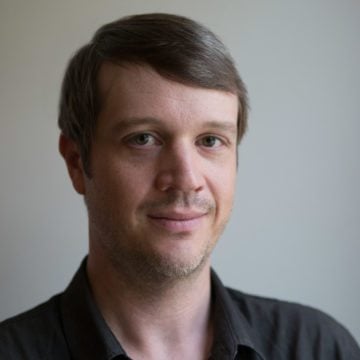 For a moment there it had looked like rural Texas might get the better of Dallas and its suburban satellites. The rurals, led by Atlanta Democratic Rep. Stephen Frost, had certainly worked hard for it. On May 22, Frost had called a point of order-signaling a violation of the rules-against further consideration of Senate Bill 3, the omnibus water bill. Frost and other rural representatives didn't like a provision calling for the designation of 19 new reservoir sites, including Marvin Nichols Reservoir and Lake Fastrill. Combined, the two reservoirs would flood approximately 100,000 acres of East Texas farmland, ranchland, and some of the last large stands of bottomland hardwood forest in the state. Their eventual construction would submerge thousands of acres in the region, some of which would be acquired from landowners through eminent domain. Fastrill, if built, would drown a wildlife refuge recently designated by the federal government. The reservoirs would help slake the thirst of Dallas, a city that at 260 gallons a day has the highest per-capita water consumption in the state.
In exchange for backing off his point of order, Frost had won several important concessions. The House version of the bill stripped Marvin Nichols and Fastrill from SB 3 while adding significant landowner protections. Frost, by a large margin, had even scored an amendment requiring the Metroplex region to bring its per-capita water consumption below 200 gallons a day before Marvin Nichols could be designated as a damsite. San Antonio Rep. Robert Puente, a Craddick Democrat and the sponsor of SB 3, agreed to include Frost's name among the five he would suggest to Speaker Tom Craddick for the House-Senate conference committee that would negotiate the final version of SB 3. Puente also promised, in writing, to vote against adding the reservoirs in conference. (Puente held to his written promise to vote against any bill with the reservoir designations in conference.)
But forces more powerful than the unassuming and bespectacled Frost were at work. Lt. Gov. David Dewhurst-with an eye toward running for governor-wanted to pass comprehensive water legislation and favored the demands of vote-rich Dallas. Craddick also appeared less inclined to favor the rurals over water merchants in their fancy suits. When conferees were announced on May 26, Frost said he "literally stopped in [his] tracks." His name was not among the five. Instead, Craddick ignored Puente's suggestion and appointed only one East Texan and four pro-reservoir urban reps.
Frost had made a fatal error: trusting his colleagues. "Maybe that's a bad trait if you're in politics-to believe someone when they tell you something," he would tell the House when the bill returned to the chamber.
The final version of SB 3, the conference report, designated 19 new lakes, including Marvin Nichols and Fastrill, and contained few landowner protections. (As a consolation, but a significant one, the conferees left in a sunset provision that would terminate designations in 2015 unless reservoir backers had made serious moves toward funding proposed reservoirs.) Still, there was actually much in SB 3 to be commended-a statewide water conservation plan and a carefully negotiated system to protect river flows vital to wildlife, fisheries, and the Gulf Coast's bays and estuaries. Environmentalists had been championing such forward-thinking water planning for many years.
More seasoned or cynical lawmakers would have just accepted this as life in the minority. But Frost, a very short man with a pleasing East Texas accent and just a touch of Mr.-Smith-Goes-to-Washington earnestness to him, made his violated trust an issue in the lead-up to the vote on the conference committee report. "This is the first time in my life that I have ever been intentionally deceived in this manner," he said.
Finally the bill came to a vote on the last day of the session. For two days Frost had been treading the House floor ceaselessly, navigating from desk to desk in search of 50 votes to defeat the 160-page bill. Over in the Senate, Dewhurst was holding hostage popular legislation to improve Texas' ailing parks system until the House passed SB 3.
The House initially held for Frost, who in an emotional appeal urged its defeat. After verifying the votes, a razor-thin margin temporarily kept the bill from moving forward. That would have been the end of SB 3, but Rep. Terri Hodge, a Democrat from Dallas, called for a motion to reconsider, essentially a "do-over" vote. The speaker pro tem, Rep. Sylvester Turner, a Houston Democrat, was filling in for Craddick. Turner rushed the next two votes so quickly that there was no time for debate. Some members reported not having enough time to vote. "We don't get to talk about the motion to suspend?" asked Rep. Tommy Merritt, a Republican from Longview. "We don't follow the rules?"
As a last-ditch attempt, with just a handful of hours left in the session, Frost raised two points of order. Craddick's new parliamentarians-former House members Terry Keel and Ron Wilson, overruled both. The previous parliamentarians had quit on the dais rather than uphold Craddick's ruling granting himself absolute authority. Frost shook a few hands and then left the House.
"It's a fact that Rep. Frost got royally screwed through this process," said Eagle Lake Democratic Rep. Robby Cook. "Stephen, welcome to the world of water wars."